Hundreds of high school and collegiate a cappella groups craft their best sets with the goal of making it to New York City. The ICHSA and ICCA Finals highlight the best groups at both levels on the iconic stages of Lincoln Center and The Beacon Theater.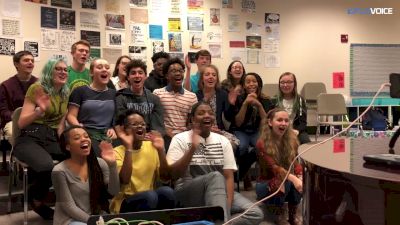 Dragon Scales On Fire In ICHSA
Apr 18, 2018
The Dragon Scales are looking to continue their upward trajectory in the ICHSA as they take the stage at the Lincoln Center in New York City for the first time on Friday.
After finishing third at regionals for three straight years, this Richmond, Virginia-area group finally earned a spot at ICHSA Finals behind its true talent and vocal prowess.