Hundreds of high school and collegiate a cappella groups craft their best sets with the goal of making it to New York City. The ICHSA and ICCA Finals highlight the best groups at both levels on the iconic stages of Lincoln Center and The Beacon Theater.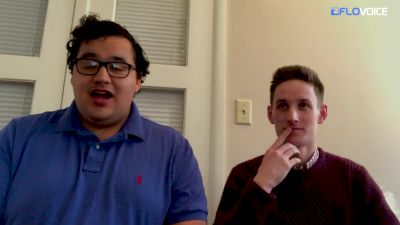 Beartones Return To ICCA Finals
Mar 20, 2018
The MSU Beartones are returning to New York City after last making it to the ICCA Finals stage in 2009. Following a second-place finish in their ICCA quarterfinal, they came back at semifinals for a big win earlier this month in St. Louis.
Under the leadership of Gio Hernandez and Luke Thomas, The Beartones made vast improvements between rounds to earn 388 points, putting them ahead of the Midwest Semifinal field. Both Ohio State University groups edged in to place in the top three, with Carmony taking second place with 324 points and Buck That! in third with 323 points.
The Beartones also won Outstanding Choreography for their entire set.
The group is currently running several fundraising projects to help them get to NYC. If you're unable to attend their local events, you can donate to the group's crowdfunding campaign.
The Beartones will compete at Beacon Theatre in New York City on April 21.