Hundreds of high school and collegiate a cappella groups craft their best sets with the goal of making it to New York City. The ICHSA and ICCA Finals highlight the best groups at both levels on the iconic stages of Lincoln Center and The Beacon Theater.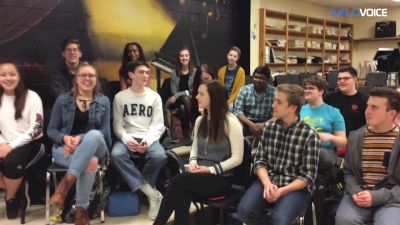 The Thursdays Ready For ICHSA Finals
Mar 31, 2018
The Chelmsford High School a cappella program may only be four years old, but its talent pool is deep. Hailing from North Chelmsford, MA, the group was one of the standouts from N.E. Voices and is set to make its second trip to NYC for ICHSA Finals on April 20.
With a strong sense of self, confidence on stage, and even an original song, The Thursdays should be fantastic representatives of ICHSA Northeast.