Hundreds of high school and collegiate a cappella groups craft their best sets with the goal of making it to New York City. The ICHSA and ICCA Finals highlight the best groups at both levels on the iconic stages of Lincoln Center and The Beacon Theater.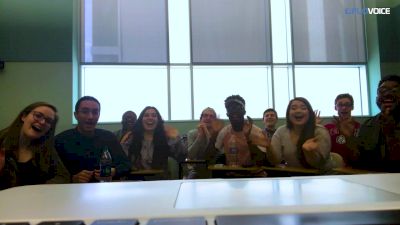 OwlCappella: First-Time ICCA Competitors Take It To Finals
Apr 18, 2018
OwlCappella is the second straight group to win the ICCA Mid-Atlantic in its first time entering the competition.
The urban and choral influenced group from Temple University was founded in 2010 but didn't make its debut in ICCA competition until this season. OwlCappella earned second place in its quarterfinal, behind last year's Mid-Atlantic champions, the Towson Trills, but turned around and won the Mid-Atlantic semifinal on March 31.