Hundreds of high school and collegiate a cappella groups craft their best sets with the goal of making it to New York City. The ICHSA and ICCA Finals highlight the best groups at both levels on the iconic stages of Lincoln Center and The Beacon Theater.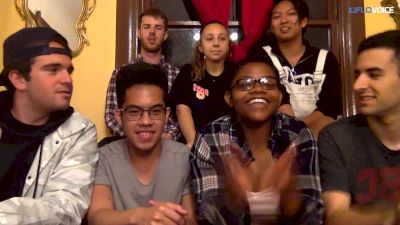 Will 2018 Be Win #5 For The SoCal VoCals?
Apr 17, 2018
The winningest group in the history of the ICCA Finals has taken top honors each time it's entered the competition since 2008. The current generation of the SoCal VoCals knows it stands on the shoulders of titans but is ready to compete on its own terms for the group's unprecedented fifth title.
Known for spot-on vocals, sharp choreography, and clean delivery, the ICCA West champions return to the Beacon Theatre in New York on Saturday, April 20.
Help them get there by donating to their fundraising efforts.