2019 International Championship of Collegiate A Cappella
WE HAVE A WINNER: ICCA Finals 2019 Comes to a Close
WE HAVE A WINNER: ICCA Finals 2019 Comes to a Close
The best collegiate groups in the world took the stage at the Playstation Theatre in the heart of Times Square for the ICCA Finals 2019.
Apr 28, 2019
by FloVoice Staff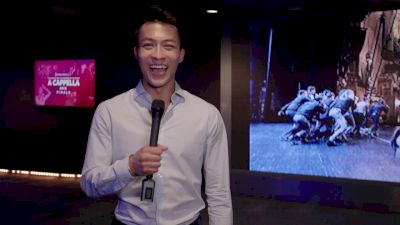 Saturday night 10 of the best collegiate groups in the world took the stage at the Playstation Theatre in the heart of Times Square. The first group out was Pitch Please, the Wild Card Finalist, from Northeastern University in Boston. They kicked off the show with incredible energy and killer shoes. Taking away the award for Best Vocal Percussion. This all girl group knows who they are and aren't afraid to show it.
HardChord DynaMIX from Texas A&M really pulled out all of the stops with their extremely powerful rendition of "Trainwreck" by James Arthur which earned, their own, Tyler Lewis the honor of Best Soloist.
The Trills of Towson University took the ICCA stage for the last time tonight and from the very first sound, you were hooked. Their incredible use of vocal percussionist, Aaron Bayne, was entrancing. This group never fails to bring energy, enthusiasm and most of all heart.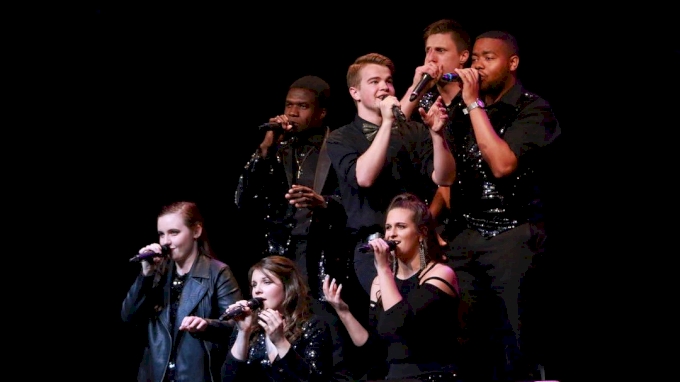 The Scattertones, the West Region Finalist, walked away with 3rd place and brought the house down with their arrangement of Highfive. They delivered a beautiful mix of playfulness, intensity and drive, full of energy, and nearly perfect in execution.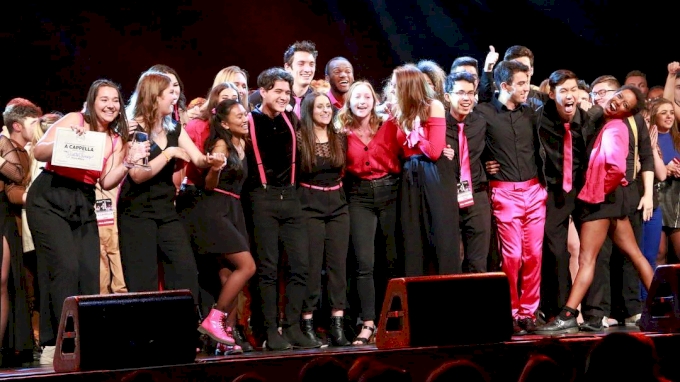 Next up was the hometown group, N'Harmonics, from New York University. Their creative use of costumes and choreography made this group immediately stand out. The set took on a darker tone, addressing difficult topics while still entertaining the audience at every turn. Closing with the coolest version of "Dies Irea" I have ever heard. Their set was fine tuned and effortless allowing them to pull away with Best Choreography, Best Arrangement and the top prize, the Gooding Cup.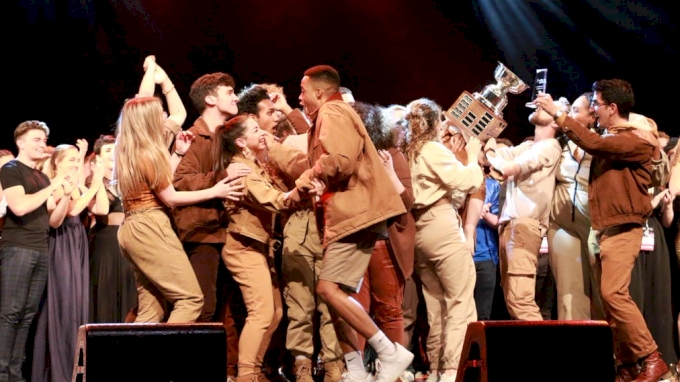 The Originals, an all male group, from Carnegie Mellon University, really elevated the competition with their eclectic costuming and stylistic choices. Their message of beauty in all people and things came across in every way. Leaving a piece of themselves on the stage.
After a short break, we were thrust back into the action with our 2nd place group, BisCaydence, from the University of Miami. Power house soloists led an artistic performance from beginning to end. The harmonies on Scarborough Fair gave goosebumps for days.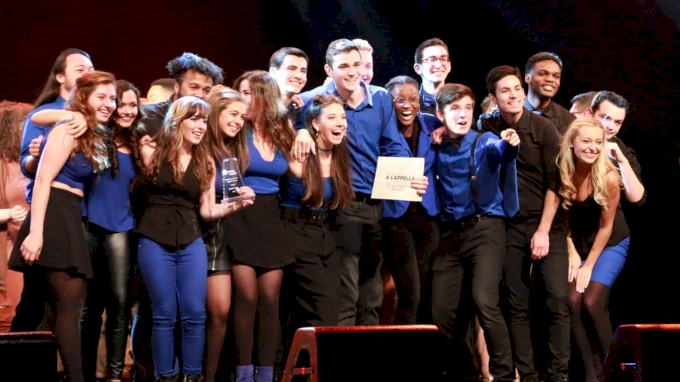 Next up was the G-man, an all male group from the University of Michigan, these 16 young men really sold their story from start to finish, giving an awe inspiring performance, complete with a perfectly executed stage slide.
I would be remiss if I didn't mention the fabulous and entertaining hosts for the evening. Courtney Jenson and Cooper Kitching where a perfect compliment for each other and helped to keep everyone informed, relaxed and thoroughly entertained.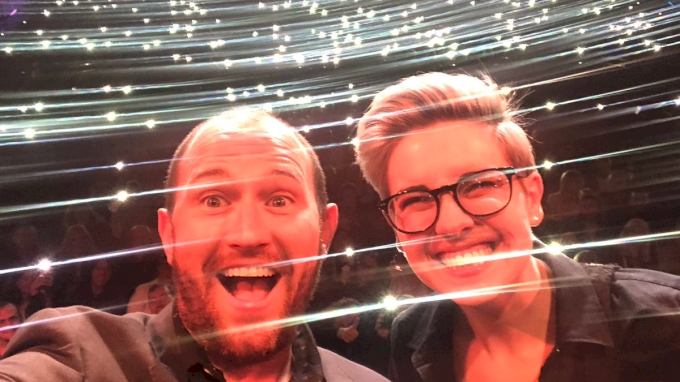 Sedoctive from Ball State University in Muncie, Indiana have big voices and big personalities. Couple that with killer arrangements and eye popping choreography and you get a performance so fun and engaging you wished you could join in.
Closing out the competition portion of the show was Aquapella from Bath University in the UK. Our only international competitor they came to the stage ready to express themselves through intoxicating arrangements and fully developed story lines. Bringing such tenderness and passion not only in their song choices but in every note they sang and every moment of silence they shared with the audience.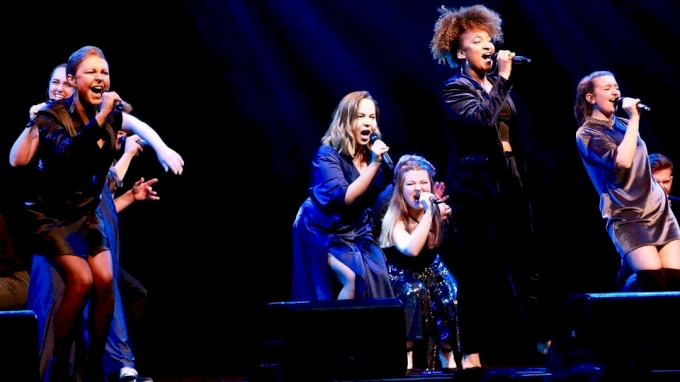 The evening finished with performances from the ICHSA 2nd and 3rd place finalists. Unfortunately the winners had to catch a flight early Saturday morning for their school's prom. One last time, we were treated to a group performance by all of our Collegiate ICCA finalists. The group sang Ben Bram's arraignment of "Light On" by Maggie Rogers. To simply say it was emotional would be an understatement. They wore their hearts on their sleeves and really helped us all see and feel what being a part of this prestigious event is all about.