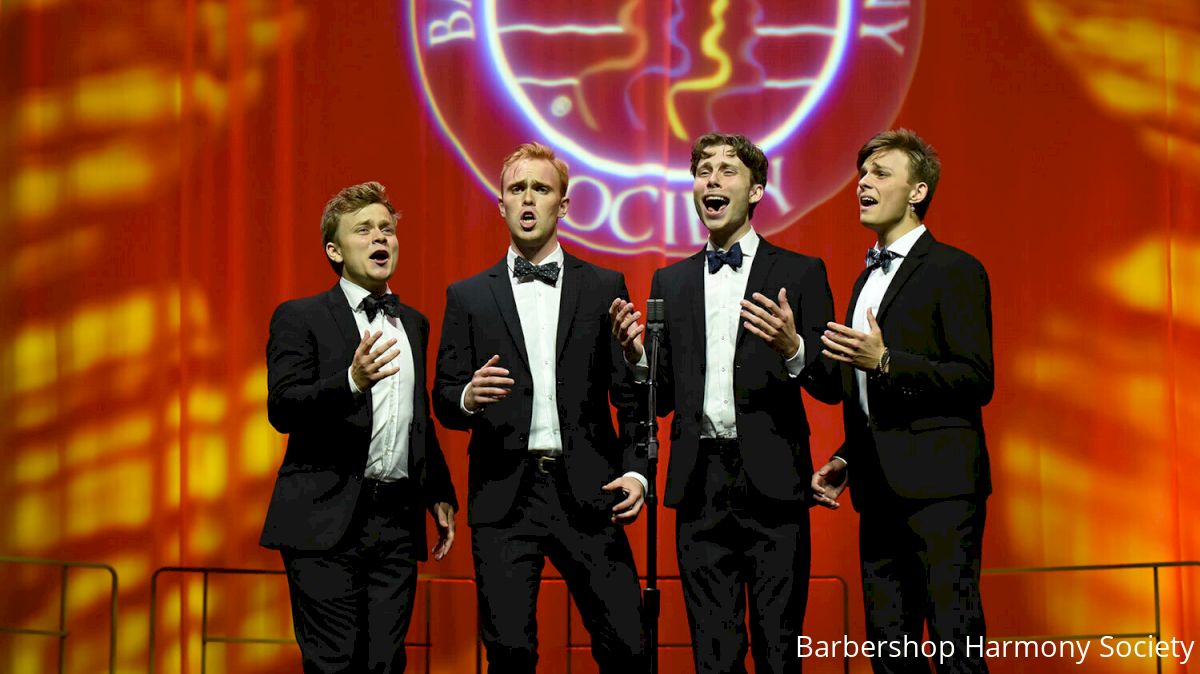 The crowds roared last night in the Spectrum Center for a tightly contested parade of young talents in the Next Generation Varsity Quartets. So tightly contested in fact, the top two quartets finished with the same score, with the winner going to the quartet with the higher score in the Singing Category. The newly minted champions are Clementones out of Denmark, with Jefferson Plaid Tie taking silver. The winning score was 1430 points/79.4%. The Clementones edged out Jefferson Plaid Tie by 10 points in the Singing Category.
Talking about the high level of talent isn't just subjective - the top eight groups scored high enough that they had qualifying scores in the Open division. Rounding out the medalists were Brothers in Arms (1409/78.3%), On The Wire (1400/77.8%), and Soundtrack (1396/77.6%).
In the short term we've got the 2022 Open Champions to celebrate, but as a community, we can celebrate the future of the artform with such incredible music rising up the ranks.