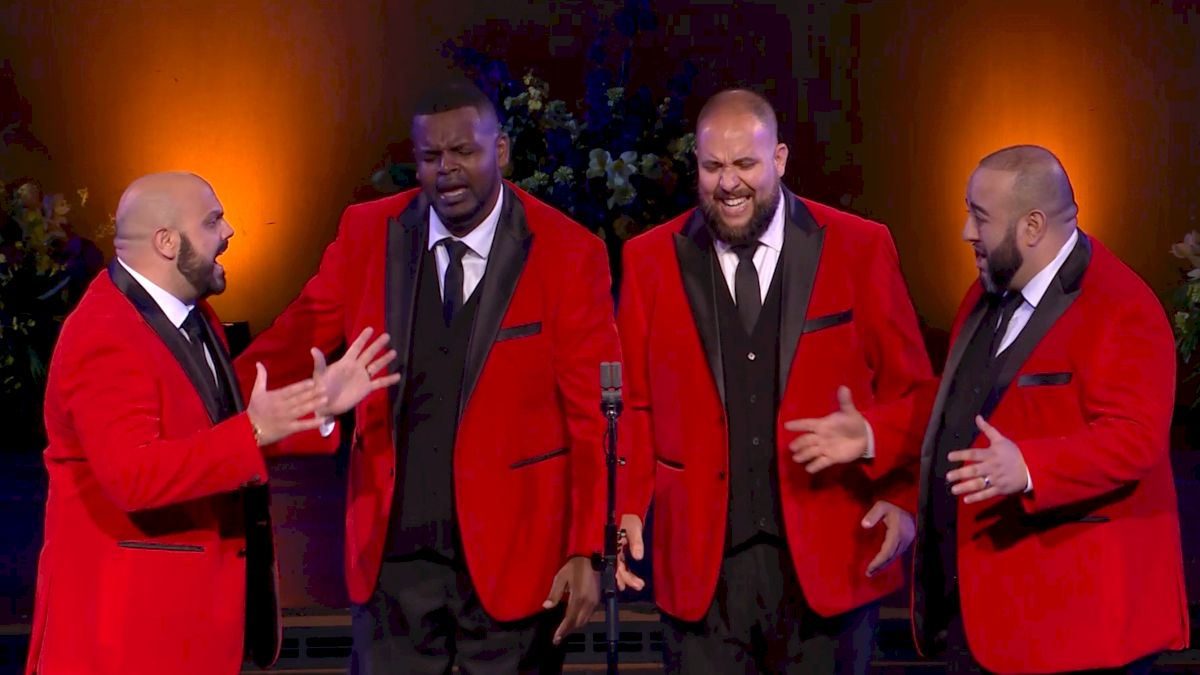 The International Stage has remained quiet since 2019. But, little by little, signs of life appeared. Rehearsals moved from Zoom to outside. Vaccines and boosters. Outside to inside. Mask mandates dropping. Shows returning. Local conventions. District contests. But now – NOW – Barbershop is back as the curtain is about to rise at the BHS International Convention in Charlotte, NC.
The diehards will arrive by July 3rd, with the first note to hitting the contest stage on July 5th at 10 am Eastern, with chords ringing until wee hours of the morning after the Quartet Finals and Finale on July 10th.
What's going to be so great about Charlotte? LOTS.
Everyone in Harmony on the BIG Stage.
Since the historic announcement to open BHS membership to all in 2017, 2022 marks the first time that non-male identifying singers will take the international contest stage. In the 5 year interim, the strategic vision of BHS has been greeted with celebration and challenges alike and the path forward has been a constant topic of discussion, but the first year of full integration in a genderless contest is upon us and what a momentous occasion it will be.
A Brand New Quartet and Chorus Festival.
A love of barbershop doesn't always have to go hand in hand with competition, and BHS' newest feature at International Convention highlights just that. 14 groups will take the stage in the first ever Quartet and Chorus Festival in front of an enthusiastic audience and non-competitive evaluation. The Festival kicks off at 11 am Eastern on Thursday, July 7th.
37 Choruses.
So many singers, so little time! Block off all day Friday and most of Saturday to catch long time and brand-new choruses alike. Sessions start at 9:45 am and 2:45 pm on Friday and 9:45 am on Saturday (all times Eastern). Who will Westminster Chorus hand off the trophy that they've held since this performance in 2019?
49 Quartets.
Mic Testers Better Together will kicks things off on Tuesday, July 5th and the quartets will shine on stage until the very end, with quarterfinals and semifinal rounds on Tuesday, Wednesday, and Thursday, and the finals taking the stage at 6 pm Eastern on Saturday. With so many hungry to be back on stage, the field is more open than we've seen in years past. Will Throwback finally win it all? Will Quorum rise to the top? Will Midtown make the jump from 5th to 1st? Or will a new competitor surprise us all? Regardless of who the final 10 are, this contest will be one for the ages. Who will Signature pass the baton to, after earning their medals with this performance in 2019?
A Peek at the Up and Comers.
The Varsity Quartet Contest also returns, highlighting younger members of the society. 19 young quartets from across the country will cross the stage. And, so the pandemic didn't steal the opportunity, this year's age limit is temporarily set at 27 to make up for lost time! Catch the contest on Wednesday, July 6th at 5 pm Eastern.
The Biggest Barbershop Reunion yet.
Let's face it. All those virtual contests and concerts and videos were nice, but nothing will beat the thrill of the live stage, sitting shoulder to shoulder with fellow fans, making friends, and singing tags!
FloVoice's live coverage of BHS International in Charlotte starts at 10 am Eastern on Tuesday, July 5th.