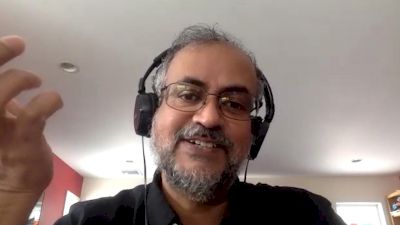 So what do you do if you want to sing at a barbershop convention but your group's not on stage?
YOU SING TAGS, OF COURSE!
Manoj Padki, of Fireside Quartet and Mixed MetaFour will be leading the Tag Zone at the 2022 BHS Midwinter and he wants you to sing with him! Padki has a deep love for the haikus of barbershop and even has a book full of originals if you want to practice on your own.
Listen in to learn more from this tagmaster, then learn one of his signature tags and hear it sung below!