2020 Barbershop Harmony Society Midwinter Convention
Supporting Barbershop Via Video: An Interview With BHS CMO Holly J. Kellar
Supporting Barbershop Via Video: An Interview With BHS CMO Holly J. Kellar
An interview with BHS CMO, Holly J. Kellar as she discusses the effort to help barbershop gain popularity with some support through video.
Nov 8, 2019
by FloVoice Staff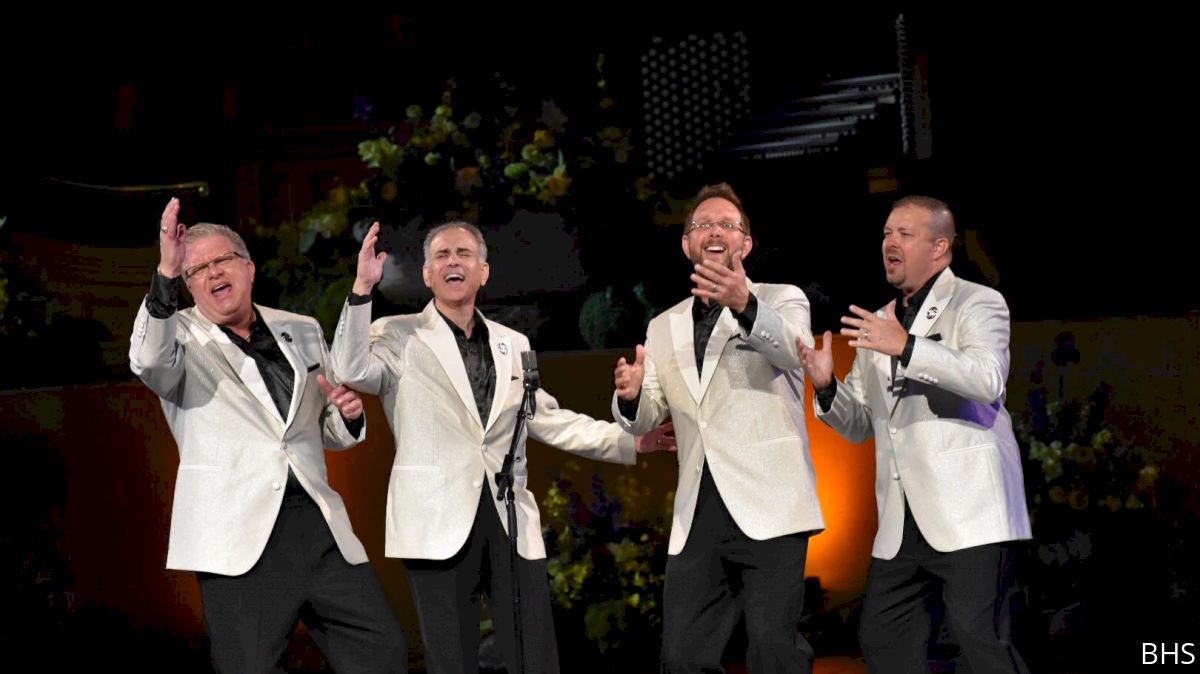 Source: BHS.org
We sat down with Holly J. Kellar, BHS Chief Marketing Officer, to talk about the release of the 2019 International contest videos, our partnership with FloVoice, and how BHS is trying to get more people interested in barbershop through YouTube.
Q: WE'RE TWO YEARS INTO THE RELATIONSHIP WITH FLOVOICE, THAT STARTED IN JANUARY OF 2018. HOW'S IT GOING?
We have been really pleased with FloVoice as our streaming partner. FloVoice has provided a high-quality product at a very low cost to our members and fans, including new innovations like a different "single high cam" stream option for those who prefer to watch the performances from a single, straight-on camera angle rather than the multi-camera stream with fades and close-ups. In addition, FloVoice is working on a DVR-like function that would allow subscribers to record and save certain performances for later viewing. We hope that will be available for 2020!
FloVoice also provides additional support both before and at the convention that is like an extension of our Marketing team -- recording interviews, posting articles, and producing the daily recaps. Part of our agreement is also about joint marketing efforts -- what we will do to promote the live stream to our audience, and what they will do to promote BHS to their audience of subscribers. This means that the FloVoice platform gives us exposure to a whole world of other music-lovers who are new to barbershop. Perhaps best of all, the production staff is great -- professional and incredibly knowledgeable. It's a real pleasure to work with them.
Q: WHAT'S THE BUSINESS ARRANGEMENT WITH FLOVOICE?
FloVoice pays BHS a fee to be the exclusive live stream provider of the Midwinter and International conventions, which also means that the content from the contest sessions is exclusive to FloVoice for 3 months following the convention. BHS can publicly post up to 5 videos during that exclusivity period. This year for SLC it was one from each of our champions -- Signature, Westminster, Wildfire -- plus the stunning black-and-white set from Ambassadors and The Newfangled Four's hilarious Rickroll. As a bonus, we also released Clutch's mic test -- our friends at FloVoice really got a kick out of it!
All other contest and special performance videos are released on our YouTube channel 3 months following the convention. It's worth noting that the standard exclusivity period for FloVoice is 6 months, so we really appreciated their flexibility in agreeing to a shorter exclusivity period.
Q: DOES THAT MEAN THE COMPETITORS HAVE TO WAIT 3 MONTHS TO SEE THEIR PERFORMANCE IF THEY AREN'T THE CHAMPS?
No, as part of the agreement, BHS shares watermarked competitor copies about a week following the contest, with the understanding that these cannot be shared on public websites or social media -- which would violate the agreement with FloVoice. We also share performer copies with the past champions and other ensembles who perform on our shows.
Q: IF FLOVOICE HAS EXCLUSIVE RIGHTS TO THE VIDEOS FOR THOSE 3 MONTHS, WHY DON'T THEY HAVE PERFORMANCE VIDEOS AVAILABLE IN THE ARCHIVE FOR SUBSCRIBERS LIKE THE INTERVIEW VIDEOS ARE?
Current copyright regulations for sharing video performances are really difficult and expensive, not to mention extremely complicated for the non-lawyers like me. The short answer is that in order for FloSports [the parent company of FloVoice] to show and monetize archived (not live) video, they would be required to obtain sync licenses for any copyrighted material -- which is most music. This is why archived material on FloMarching is often without sound. Obtaining sync licenses is a very costly and time-intensive process, so FloSports chooses very carefully what videos, if any, they want to go to the effort and expense of archiving.
Q: I HEAR A LOT OF PEOPLE SAY THAT THEY HAVE ISSUES WITH THE FLOVOICE STREAM FREEZING OR BREAKING UP. WHAT'S UP WITH THAT?
Unfortunately, when freezing or breaking up occurs during any kind of video streaming, it's hard to know where the problem is happening. There are many different possibilities for technical issues between FloVoice and your screen that have nothing to do with the FloVoice signal. It could be your individual connection, your upload speed, your internet provider, or even an issue with the fiber network hundreds of miles away from your home. If anyone else is getting an uninterrupted signal, then the problem isn't with FloVoice, even if your stream is freezing. On the other hand, if FloVoice is having a problem at the source, as was the case with the 2018 AIC show from Orlando when there was a nationwide internet disruption, then everyone's viewing will be affected. Luckily, those universal issues are very few and far between, and FloVoice is quick to work with us to find solutions when issues do pop up.
Q: HOW IS FLOVOICE TRYING TO BRING BARBERSHOP TO MORE PEOPLE?
FloVoice is really interested in having more barbershop contests and events available on the channel. They broadcast the Friday and Saturday Showcases from Harmony University 2019 and will be streaming the Harmony Inc. International Convention and Contest in November. They're also in conversation with some of the BHS districts with larger conventions about streaming those events as well. In addition to serving the barbershop audience, this puts barbershop in front of the hundreds of thousands of subscribers to FloVoice and the other FloSports channels. In fact, we had about 1,000 people who watched the stream from Salt Lake City who are new to BHS -- meaning potential fans and members that haven't been captured in our database previously.
Q: BHS USED TO SELL VIDEOS -- FIRST VHS TAPES AND THEN DVDS -- OF THE CHAMPS AND TOP CONTESTANTS. WHY THE CHANGE?
Remember those tricky sync licenses I mentioned earlier? Producing and selling those recordings required huge expense -- both in terms of staff time and hard dollars -- to obtain the necessary licenses. That's part of why they weren't sold until months after the convention; it took us that long to get the copyright compliances worked out -- if we were able to obtain licenses to release the content at all! And frankly, it was so expensive that it stopped making business sense for us, especially with fewer and fewer people purchasing the DVDs.
Our YouTube strategy was developed in 2015 and we produced our last compilation DVD that year, in addition to releasing the videos on YouTube for the first time. Starting in 2016, it was YouTube only -- when we had fewer than 20,000 subscribers, up from less than 10,000 in 2014. Having our videos on YouTube is a service to our members and fans, but also a great recruiting tool for getting more people exposed to barbershop. (Great case in point -- Organised Chaos from India, who discovered barbershop on YouTube, formed a quartet, and recently attended Harmony University where they sang barbershop with others for the first time!) A number of our videos have well over 1 million views -- including Main Street's Pop Songs Medley (4.6 million), Ambassadors of Harmony's 76 Trombones (2.9 million) and not just one but two videos from Newfangled Four! We love seeing comments on these videos like "I don't know how I ended up here, but I'm so glad I did!"
Now our YouTube channel has more than 100,000 subscribers! That's a huge milestone, and shows that our strategy to get barbershop out to the masses is working. There is a trade-off, though, to releasing our videos to the general public in this way. Because we don't monetize our YouTube channel, any advertising revenue goes directly to the copyright holders. As our subscriber base grows and we have more need of earned revenue to support BHS programs, we may rethink that strategy.
Q: WHY DON'T WE DO A FREE LIVE STREAM, ASK FOR DONATIONS, AND RELEASE THE VIDEOS IMMEDIATELY LIKE SWEET ADELINES?
We get asked that a lot! It's just a different business model. Sweet Adelines has chosen a model that works for them, and we've chosen a model that works for us. We like the financial security of guaranteed revenue from our FloVoice agreement and our audience has shown that there is value to being able to watch the contest and shows live -- value that they are willing to pay for.
We also appreciate that FloVoice provides on-site staff for troubleshooting and customer service for the live stream, which allows the BHS Marketing team members to be more effective in their areas and provide better coverage and support for all convention activities.
As for the final product, it's valuable to us to add our branding and complete description information on every single video, so that people can easily find and follow their favorite groups, source arrangements (especially those that are available at shop.barbershop.org!), and create their own playlists of their top performances. A later release allows us to use time after the convention to work on final production details while still providing competitor copies right away.
So, all of that to say, we're not planning to make a change anytime soon! The arrangement with FloVoice is really working for us -- financially, logistically, technically, and in terms of marketing, branding, promotion, and reaching new audiences. As long as it continues to be mutually beneficial for FloVoice and the Barbershop Harmony Society, we will continue working together.
About Holly
In addition to a lifelong love of music and singing, Kellar brings broad experience in marketing and customer strategy, consulting, non-profit management, fundraising, and audience development activities, including extensive work in European settings with Monitor Deloitte/Deloitte Consulting AG. Her arts marketing experience includes serving as Marketing Director for symphonies in Portland, Oregon; Columbus, Ohio; and Kalamazoo, Michigan; as well as consulting engagements with the Minnesota Chorale, VocalEssence, Children's Theater Company in Minneapolis, and Minnesota Orchestra.
She earned an MBA from the Carlson School of Management at the University of Minnesota, and a Bachelor of Arts in Music from Grinnell College, in Iowa. Active in volunteerism, she has also served on multiple boards in community arts, social service, and church settings.