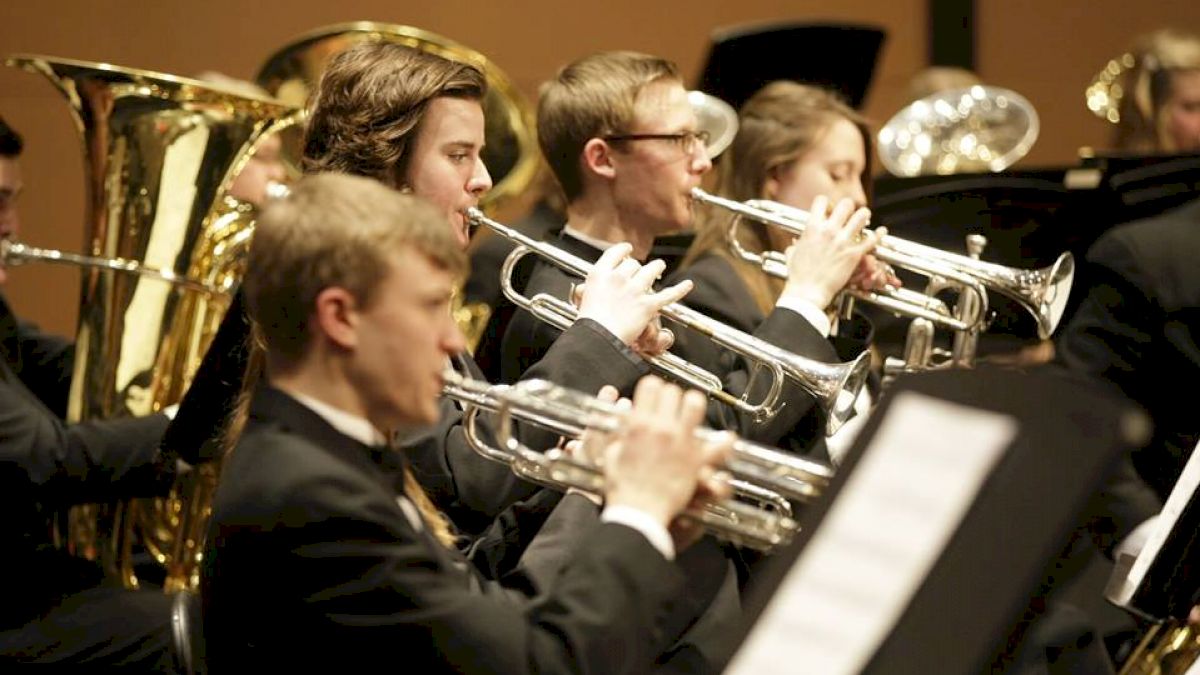 Each day, in schools around the country, students enter a classroom and create music using their voices or any number of instruments. Starting with simple unison songs and plastic recorders, America's youth can quickly advances to include repertoire from the world's finest composers. It's part of everyone's education at some point, but what does it take to really be the best?
This week, the country's top ensembles from middle and high school will meet in Indianapolis to perform for world class adjudicators at the Music For All National Festival. Over three days, we'll hear percussion, orchestral, instrumental, and choral pieces from 70 groups, with musicians just eleven to eighteen years old.
As making it to this stage is the achievement, there won't be any winners crowned this week. Here's what it took to get here:
Commitment to Excellence
When a student commits to a top-level ensemble, following through on that commitment is critical. Rehearsal attendance and remaining focused through long hours of practicing is a crucial piece of the puzzle. The best ensembles in the world can rehearse nearly every day and often for long hours. On top of rehearsing together, individual members are also expected to practice on their own.
With at-home practice, ensembles can spend more rehearsal time blending as a group and putting on the finishing touches, as opposed to fixing notes, rhythms, and technique during group time. With better focus in rehearsals, time spent together is more productive.
Taking on a Challenge
Music is for everyone but taking on a high-level choir requires taking a more advanced approach to repertoire selection. Selecting piece that require a high level of musicianship – complicated chord structures and advanced rhythms – executed with professional level interpretation leads to next level results.
Attention to Detail
A musical ensemble has a lot of moving parts, challenging even the best directors in attending to all the details. But with time, ensembles can be trained to correct themselves, leaving only the very advanced corrections to be done with the director.
Taking the time to gain a strong understanding general concepts around blend, balance, diction, pronunciation and dynamics can make a piece ready for final polish at a much higher rate.
Enjoying the Ride
Just like most things in life, there has to a be a balance of hard work and fun. When students are enjoying the music, there is a high retention level and recruitment is easier. As the ensemble gains more experience and has a strong influx of new members, a legacy is born. Directors achieve this by creating a supportive creative atmosphere where students feel safe, comfortable, and fearless.
Since there is always room to grow, groups will receive detailed evaluations and individualized critiques, masterclasses and additional rehearsal and performance opportunities.
Watch the performances LIVE right here on FloVoice March 14-16.