2018 BHS International Convention
BHS Performance Category: Authenticity Is King
BHS Performance Category: Authenticity Is King
BHS Orlando is almost here, and we're here to help you dig a little deeper into the scoring system that will crown new International champions.
Jun 20, 2018
by Amanda Cornaglia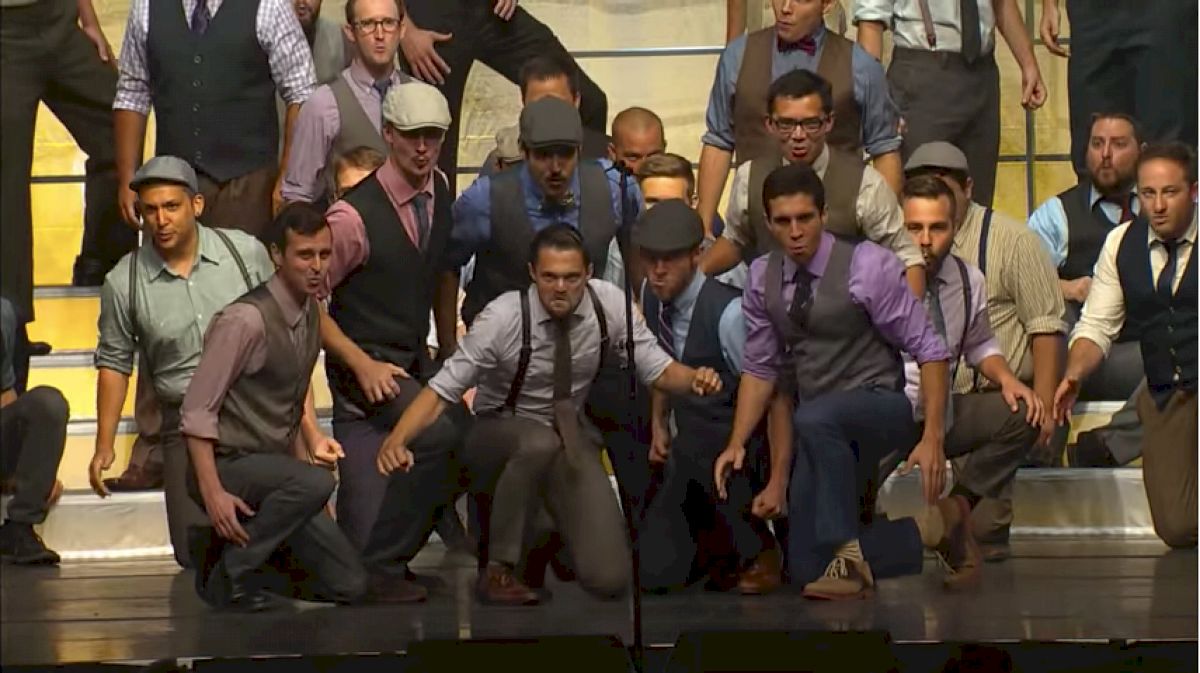 BHS Orlando is almost here, and we're here to help you dig a little deeper into the scoring system that will crown new International champions. While the rulebook is a long and complicated beast that can take years to master, we're giving you the CliffsNotes version.
The full set of rules are available through Barbershop Harmony Society, and today we're breaking down the performance category.
Read The Music Category breakdown.
PERFORMANCE CATEGORY
Definition: entertainment within the barbershop style
"Vocal and visual elements, in the context of the song choice and delivery, are evaluated for their contribution to the overall entertainment effect of the performance."
This means that the performance judges are concerned primarily with the entertainment value of a content performance and scores are less about precision and more about final impact.
This may be the most flexible of the three categories. While tradition and standards still apply, the bounds of creativity are a little wider here, encouraging communication, vision, and imagination.
Rule No. 1: "Barbershop is a musical art form, and therefore the type of entertainment with which we are concerned must be principally a form of music supported by artistic delivery and not simply a musical accompaniment of another form of art such as drama, dance, or comedy. That is, in a true barbershop performance the barbershop style of music remains a key feature of the performance."
So, go and be innovative and creative, but remember that when all is said and done, it's still about the music.
With rule No. 1 in mind, performance judges are specifically critiquing vocal and visual expressiveness, as well as the balance between the two. Vocal expression is displayed using musical elements such as dynamics, emphasis, and style, while visual expression is noted in things like mannerisms, body language, gestures, and facial features, as well as in the timing of their delivery.
Audience Rapport
What is music, if not entertainment? Whether performing a ballad or an up-tune, a group's performance score weighs heavily on their ability to engage and connect with the audience.
Creativity
Quartets and choruses who find a winning way to display their distinct style and identity tend to score highest here. Creativity (in good taste, of course) is open-ended and groups can interpret this in their own special way. Finding a creative way to present a song or a whole package will not only bring an audience to its feet but garner high scores.
Artistry and Expressiveness
How well does the quartet or chorus communicate the content of the song? Whether drama, comedy, or somewhere in between, successful groups deliver with sophistication, clarity, and real emotion.
Authenticity
Anyone can get on stage and throw emotions into the audience — the question here is: do they believe you? Judges (and, let's be honest, the audience) are looking for natural, appropriate believable performances. Stage tears without genuine sadness or comedy without commitment won't earn high scores.
Integration
The Performance Judges don't operate in a vacuum, and neither does the performance. All of the pieces should fit nicely together, so if the performance isn't serving the music, or is hindering the singing, the score will be lower.
Watch BHS International LIVE only on FloVoice!
As we did with the music category, we'll now compare two quartet performances to show what leads to a higher score in contest. Again, we're splitting hairs, as both are top quartets in their own right.
Stockholm Syndrome - 2017 International Quartet Finals "She's Always A Woman"
Performance Score: 430
Instant Classic - 2015 International Quartet Finals "How Could I Ever Know?"
Performance Score: 484
A ballad doesn't always lend itself to an easy visual presentation, but as Instant Classic showed, sometimes less is more, especially when you deliver it straight from the heart. Honest emotion paired with skillful dynamics and real connection with the audience earned them one of the highest quartet performance scores in recent memory.
Stockholm Syndrome, one of the world's top quartets, fell just a little short with the delivery on some of Billy Joel's iconic lyrics. At times, the group didn't present a united front on the emotions displayed, which can leave an audience confused about the message of the song. Anytime an audience is questioning the intent of a performer, it is difficult to be fully emotionally invested in the performance.
Performances for Choruses can be quite an incredible experience for the audience, as with larger groups, more things are possible. Many groups use drama and comedy to great effect, but creativity is king as you'll see in this comparison.
Pacific Coast Harmony - 2017 International Chorus Final "I Can't Give You Anything But Love"
Performance Score: 405
Westminster Chorus - 2015 International Chorus Finals "Seize the Day"
Performance Score: 494
Both world-class performances, but where Westminster gets the edge (and one of the highest performance scores possible) is the seamless integration of effective choreography, the unabashed emotional delivery, and the coordination of every last detail.
Scoring sheets for Performance are available on pages 186-187 of the Handbook. Follow along with the webcast and see if your scores line up with the judges!