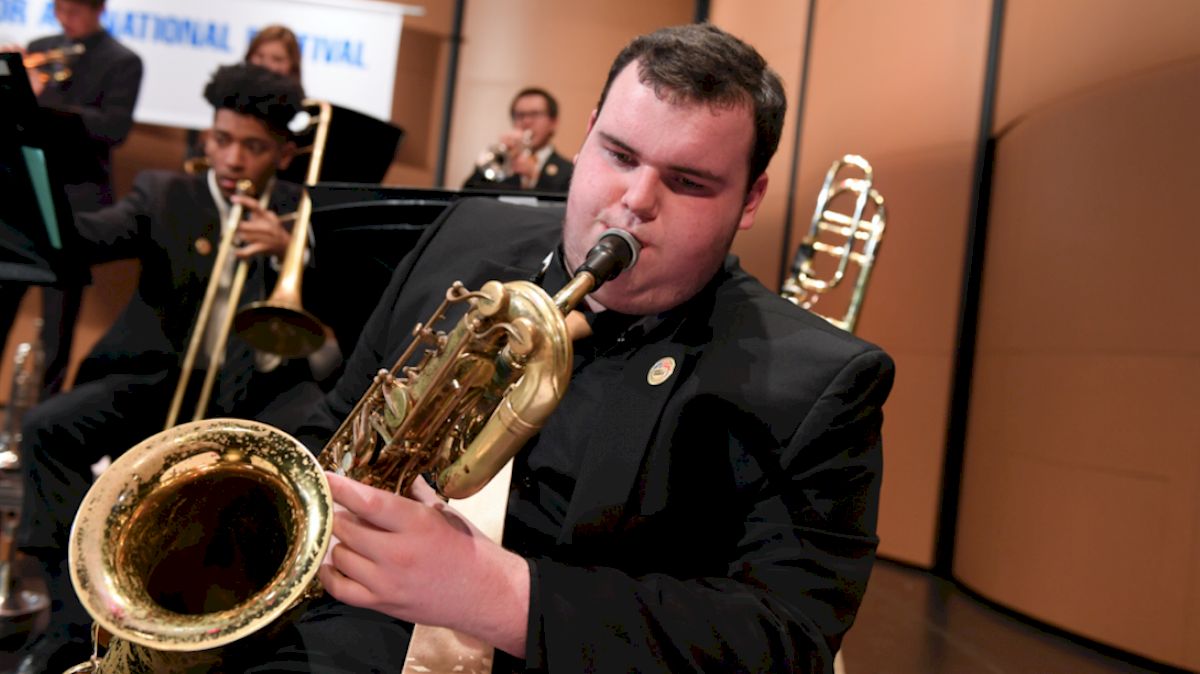 By Steve Selfridge
---
Outdoor marching season may be on hiatus right now, but the musicians behind that sound are still hard at work.
This week, some of the nation's best concert bands are competing at the Music for All National Concert Band Festival in Indianapolis, which gets underway Thursday, March 15, and continues to Saturday, March 17.
Watch the 2018 Music for All National Concert Band Festival LIVE
March 15-17: Featured Bands (Clowes Memorial Hall) | Invited Bands (Schrott Arena)
Many seasoned high school band directors will tell you that solid musicianship is the foundation of any musical ensemble, whether you are performing indoors or out. The most important elements of music—tone, intonation, balance, blend, articulation, and dynamics—are crucial aspects of a solid performance both in the concert hall and on the athletic field.
It certainly "feels" and sounds much different as a performer in these two different settings. Inside a school auditorium or band rehearsal hall, the solid surfaces that surround you, the walls, the ceiling, the stage sound shells, even the stationary fellow band member sitting in front of you, all reflect your sound back toward you. This "instant feedback" of hearing your own sound helps you to constantly be aware of the sound you are producing and hear the small nuances of your musical performance.
Once you move outdoors, it's a whole different sonic experience. It can suddenly feel like you are playing "into the void" because there is no ceiling or walls to reflect your sound. With no sound bouncing back toward you, it feels like you may as well be playing in outer space!
For many, the natural reaction to this different acoustic setting is to want to play louder, and then... a little louder. Outside, there's so much more space to fill up with sound that it can sometimes seem that you can never play loud enough. But remember, playing loud should never be at the expense of the basic musical elements of tone, intonation, balance, and blend.
If not done properly, playing overly loud can cause all kinds of trouble for your ensemble. Tone becomes unfocused, spread, too "edgy," and unpleasant. Intonation just goes out the window. Balance and blend are totally out of whack due to individual sections or even individual players over-playing others.
It's always helpful to remember that all of the things that make a concert band great also apply to marching ensembles. Certainly, there is almost nothing better than the thrill of wowing an audience with a huge, powerful, brilliant sound. But always keep a strong focus on the basic musical elements, including tone quality, intonation, balance, and blend, and your ensemble will stand out from the crowd.
An outstanding concert band and an amazing marching band go hand in hand. Just take that beautiful, musical sound from the concert hall and move it out to the 50-yard line.
The Music for All National Concert Band Festival for Featured and Invited Bands takes place March 15-17 and is streaming LIVE on FloVoice.
---
Steve Selfridge is a saxophonist, jazz musician, music teacher, and school band director in the Philadelphia area. In addition to his performing and school teaching activities, Steve also teaches private saxophone lessons at his home studio in Aston, PA, and offers tips on his YouTube channel, Mr. Selfridge.