The Top 50 A Cappella Originals: 50-41
The Top 50 A Cappella Originals: 50-41
To celebrate original a cappella music, Marc Silverberg has put together a list of his 50 favorite a cappella originals. Here are 50-41.
Nov 29, 2017
by Evan Feist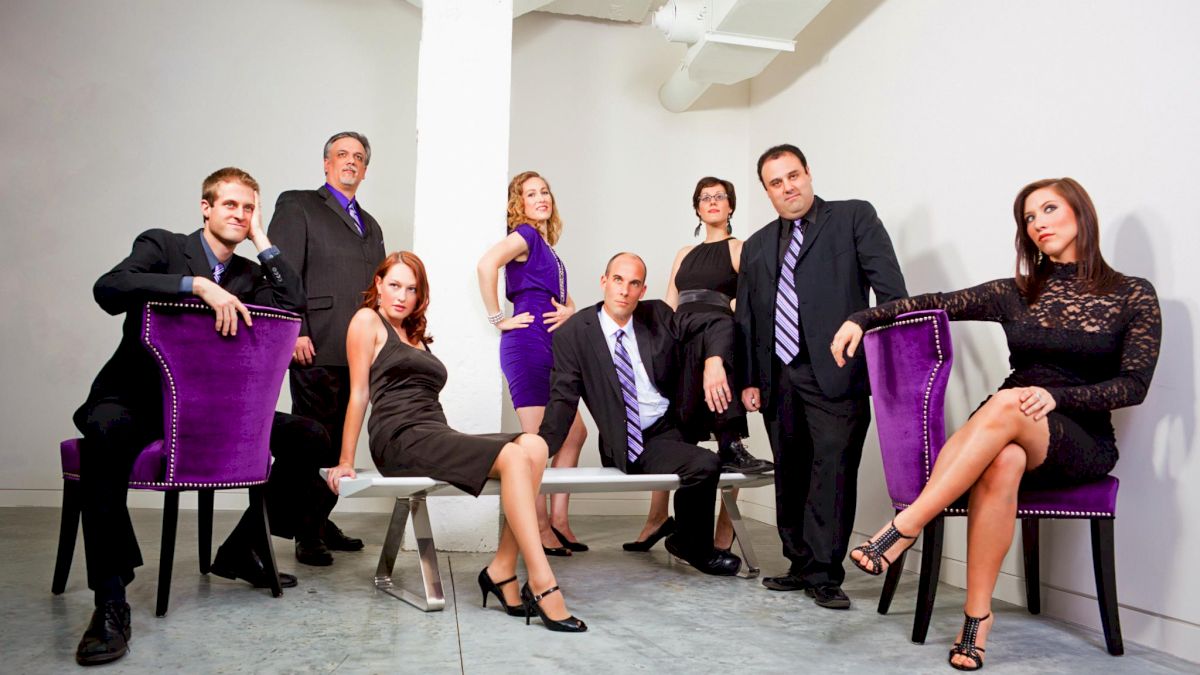 By Marc Silverberg
When an a cappella group sings an original song, it separates itself from the ever-growing pool of "cover-only" ensembles.
These groups not only showcase talented, unknown songwriters who may never have had a chance to hear their songs live but also help the a cappella community grow as musicians.
To celebrate original a cappella music, I've put together a list of my 50 favorite a cappella originals.
I based my choices on a specific set of criteria:
Rate of play — How often do I play this song and how often do I really want to listen to it?
Success — What kinds of achievements has this song earned? Was it featured on a compilation? Did it win an award?
Cultural Relevance — Has this song influenced other songs or other groups in some way?
Radio-Ready — Could this song be played on a popular radio station?
Musical Elements — Does the song have good form? Is the melody memorable? Are the lyrics well written?
I also set some restrictions:
1) Only one song per artist.
2) The song has to be written by a member of the group OR exclusively written for the group.
3) The song has to contain NO instruments.


50.
"What Kind of Band" by Avante, on Mackie's Back (Written by Kevin Badanes)
A love letter to a cappella groups old and new, "What Kind of Band" throws in a large number of Easter eggs and mixes with an "a cappella music is the best kind of music" philosophy. I dare you to name every reference.
49.
"Wall of Sound" by Naturally 7 on Wall of Sound (Written by Naturally 7)
The title track of this album reintroduces the group to a new legion of a cappella fans. This R&B hit begins with a mixture of offbeat sounds and loops them into the background of a catchy upbeat song. Naturally 7 was naturally (sorry) trying to demonstrate their range as more than just a gospel or pop group. They are evolving into something new.
48.
"Live Alive" by Spiralmouth on Spiralmouth (Written by Spiralmouth)
It's a shame that Spiralmouth isn't around anymore. They were the definition of a group that was "ahead of its time." The heavy metal/alt-rock group was especially known for its ability to scream a cappella in your face. "Live Alive" is a perfect example of the kind of loud, exciting a cappella that this group was known for.
47.
"Här Är Passion" by Riltons Vanner on Har Ar Passion (Written by Peter Bjorklund, Peter Hageras, and Matilda Lindell)
Every track on Här Är Passion is fantastic. (It's even mentioned on my blog as one of the best a cappella albums you've never heard.) But the title track rocks the hardest, even if you have no idea what they're saying. It's an original song, written in a very standard format, with an incredibly catchy chorus that I still don't understand.
46.
"Where Is The Line" by Björk on Medulla (Written by Björk)
When the general public thinks of Bjork, it's probably picturing the ridiculous swan dress. Which is a shame, since Bjork is one of the most underrated and talented artists in music today. Her a cappella original "Where Is The Line," is the perfect representation of your a cappella dreams and your a cappella nightmares. It's weird… really, really weird. But it's also a technical marvel of what a cappella is capable of.
45.
"You Can't Win" by Toxic Audio on Hot Lips Vocal Sampler (Written by Jeremy and Shalisa James)
I've loved this song ever since I heard it many years ago. It's one of those single originals that probably fell through the cracks and was never truly appreciated. But the lyrical verses are reminiscent of "One Week" by Barenaked Ladies, and the chorus is simple and catchy. Plus, it's funny. That's definitely a bonus.
44.
"Something In The Water" by Men In Drag on Late Nights, Parades (Written by Brianne Holland and Markie Gray)
No, not "Something In The Water" by Carrie Underwood. I thought that too before I heard it. The winner of the 2013 CARA for Scholastic Original Song, Brianne and Markie's shuffle-infused rock song is a great anthem for anyone seeking supreme confidence.
43.
"224" by Cluster on Steps (Written by Erik Bosio)
The inventive and wild world of Cluster's "224" takes you on a listening journey from slow and methodical to outright techno. Based on Emily Dickinson's 224th poem, Bosio's musical setting brilliantly captures the essence of playing coy before a beloved.
42.
"Gimme A Reason" by Vocal Rush on 11 (Written by Barbara DeVeaux Griffith)
High school a cappella certainly has upped its game over the last 10 years, and one of the defining original songs stems from Lisa Forkish's vocal group, Vocal Rush. The hip-hop beat mixed with smooth R&B vocals makes you almost believe this can't possibly be a high school group on the recording, but it is. The song was also featured on several compilations, including BOHSA and WACA.
41.
"Here We Go" by MICappella on Here We Go (Written by Peter Huang)
The debut single from MICappella after they placed second on "The Sing-Off: China." The reason this song tops this week's list is the fact that this song, with its shiny vocals and four-to-the-floor beats, could easily be played on the radio alongside Pentatonix. It's an a cappella original that works in both the a cappella world and the real world.