#Top10 A Cappella Airplane Performances
#Top10 A Cappella Airplane Performances
Here are the #Top10 A Cappella Airplane Performances!
Aug 28, 2017
by Evan Feist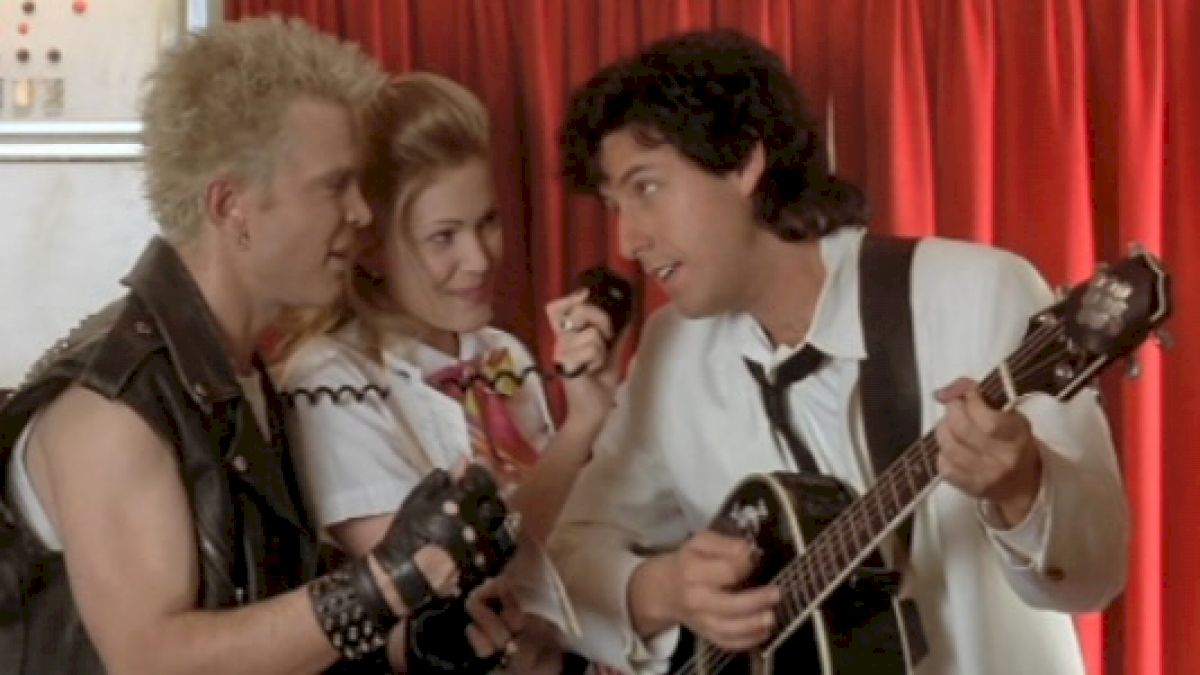 As FloVoice prepares to leave sunny Honolulu after a week with
Take 6
, we're a little worried about our flight.
Plane delays are not fun.
Being stuck on the tarmac, away from the glamour of airport shops is stressful.
It's hot, there's no cell service, and wifi doesn't work yet. It's the opposite of a good time.
That is, unless you're lucky enough to receive some very special in-flight entertainment.
David Holmes - The Rapping Flight Attendant

Here are the #Top10 A Cappella Airplane Performances!
10. AHMIR
Boston's
AHMIR
, who has appeared on Late Night with Jimmy Fallon, sang the National Anthem on a flight back to Boston.
With roots in the
Boys Choir of Harlem
and Berklee College of Music, their level of musicality is on point.
Are you one of their more than 500,000
YouTube
subscribers?
9. Capital University Chapel Choir
En route to one of their many tour destinations, the
Capital University Chapel Choir
sang the South African song "Shosholoza" for a plane full of folks.
Beyond mission trips and tours, CUCC took gold medals in both the Mixed Choir and Musica Sacra competitions at the
2012 World Choir Games
.
8. Baylor University Men's Choir
The
Baylor University Men's Choir
sang "The Coconut Song" on the way to
Kenya
.
The choir teamed up with Emirates Airline to produce this gem complete with "plane choreography".
7. Lycée des Garçons d'Esch-sur-Alzette
Flying from Chicago to Brussels was Captain Ron Smith's last flight. After the flight, the captain was ushered into retirement with the very appropriate "Viva La Vida".
Little did these students know that Coldplay was one of Cap. Smith's favorites bands!
6. Lee University Campus Choir
This performance came about when a flight attendant noticed the
Lee University Campus Choir
on-board and asked for a performance!
It definitely pays to travel in matching attire!
5. FORK
FORK
, one of the world's greatest rock a cappella groups, teamed up with Finnair to give passengers an on-mic performance unlike anything anyone's ever seen before!
This is a bit of the lighter side of FORK.
4. Gavin DeGraw
Having a pop star on board rarely ends with a free and intimate live performance.
Luckily,
Gavin DeGraw
is all about having spontaneous fun!
3. Port City Sound
This flight to New Orleans delayed for maintenance after everyone had boarded. You can imagine how cranky these people got!
The mood for the entire 5 hour flight was airborne once the award-winning
Port City Sound
took the "stage".
2. Vintage Mix
Teenage quadruplets
Vintage Mix
serenaded passengers on their way to the
Barbershop Harmony Society International Convention
immediately after killing it at
Camp A Cappella
.
1. Cast of The Lion King
The Australian cast of the Lion King was on a flight from Brisbane to Sydney and treated these passengers to an incredible rendition of "Circle of Life".
We're so glad cast member
Toni Stewart
was able to capture this!
Have you ever seen one of these kinds of performances?
Next time you're on a plane with your friends, sing for your fellow passengers.
Don't forget to send us the video, of course!

--
FloVoice's best content, delivered directly to your inbox!
Don't miss exclusive videos, feature stories, event updates, and more.
Sign up for the FloVoice Newsletter and never miss a beat.