EXCLUSIVE: New 'Swingles' Live Music Video!
EXCLUSIVE: New 'Swingles' Live Music Video!
The Swingles just released a new video for "Lovers' Desire" off their latest album "Folklore". FloVoice has the exclusive!
Jun 22, 2017
by Evan Feist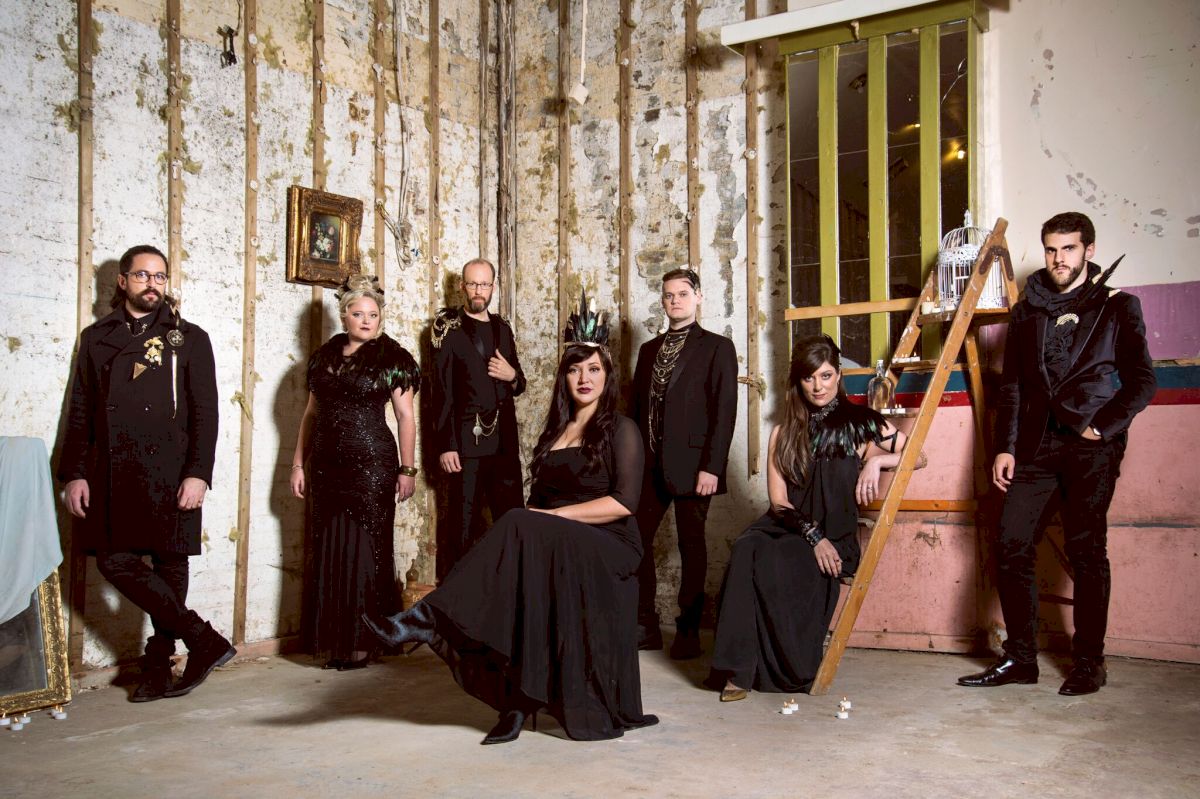 The
Swingles
gave FloVoice the exclusive release of their new video "Lovers' Desire" from their latest album "
Folklore
!"
Video by The Hideout; Recorded and Mixed by Hugh Walker; filmed at The Yard Theatre in Hackney, London.
'Folklore' is a diverse collection of folk music from around the world, inspired by their international travels and featuring collaborations with traditional artists. With creative arrangements that transport these well-loved songs into the group's unique and rich sound world, the results are powerful and surprising.


Edward Randell of the Swingles told us:
"
This Afghan tune comes from the Hindustani classical music tradition of Kabul Province. I first came across it via a version by
Michael Chorney
on
Anaïs Mitchell
's "Hadestown" record, so as we like to say on stage, it's travelled from Kabul to London via Vermont!
The melody is so lyrical and joyful -- it's been stuck in our heads almost non-stop for the last year, and somehow we still love it. It features on our latest album 'Folklore,' which is a collection of traditional music from all over the world.
The Swingles have a long history of arranging instrumental music for voices, so it was great to write something fresh and new in that spirit. Although the original includes a vocal section with lyrics, I decided to just take the main melodic hook and treat it in a bunch of different ways, starting with the drone accompaniment you'd expect in Hindustani music and ending up somewhere huge and cinematic.
We love to use live looping to build up textured arrangements beyond just our seven voices -- so you'll notice that the drum groove Kevin and I lay down is looped, and the 'ha-na-na' shout you hear at the start comes back for the last section. Enjoy, and please don't sue us if you're still humming the tune a year from now!"


"Unmade" from "Folklore" Performed Live
Written and arranged by Edward Randell
Just in case you've been living under a rock for the past 50 years, the Swingles have been pushing the boundaries of vocal music for over half a century!
Ward Swingle
first put together a group of session singers to sing some Bach keyboard music in 1963. The resulting album, "
Jazz Sebastian Bach
," launched the Swingle Singers to fame.
You may remember their music featured as the bed tracks for Fox's "GLEE."
The Swingles have won five Grammys and appeared on numerous film and TV soundtracks.
Piazzolla's "Libertango"
Don't forget to subscribe to the FloVoice Newsletter to never miss a beat!