When putting together our inaugural award for 2017's Breakout Star, the staff at FloVoice first thought to do a "Rookie of the Year" award. After all, we are part of a sports company, so it seemed fitting!
However, thinking further we realized that in music "New Artist of the Year" is certainly not someone who just started singing in the last 12 months — it's someone that broke a new barrier and found a new level of success.
We also opened it up to organizations and events, since we all know how transformative a role they play in our lives.
You have until December 31.
With that in mind, we asked you for nominations and we present you with this year's nominees:
Varsity Vocals' AcaOpen
The announcement came early in 2017 — and it changed the face of post-collegiate a cappella, likely for good. With over 70 groups applying, Varsity Vocals had to add a semifinals round before the sold-out Finals crowd at Carnegie Hall in New York. The 10 finalists put on an incredible show, with countless standout moments. The trophy ultimately went to Women of the World, who filled the hall with just four voices.
Adrenaline Quartet
Spread across the USA, Adrenaline Quartet is a super long-distance group of barbershoppers who first sang together in January 2017. Since then, they've become the Sweet Adelines International 2017 Rising Star champions, winning the title by 28 points this past August.
Backtrack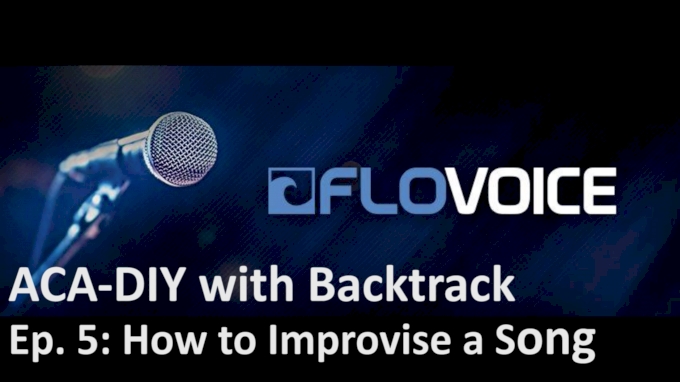 This group started before 2017, but it made a big splash this year. Among Backtrack's many new achievements includes breaking 100,000 subscribers on YouTube, kissing their day jobs goodbye and going full-time, starting to tour, winning the Aca-Challenge, and making it to the AcaOpen Finals.
Erin Hackel
Hackel
has been a household name for contemporary singers for a few years now. She introduced the world to
Mix
, and later
Lark
, who also had a great year in 2017. Her classes at festivals are always standing-room only. Taking things a step further, in partnership with
The Vocal Company
, Hackel launched
Spectrum Singing
, which gives students from all across the globe the chance to work with her directly.
Freedom's Boombox
The members of Freedom's Boombox have long been recognizable faces in the a cappella community. However, with their previous project, The Exchange, closing out, this trio stepped into the spotlight in a big way, headlining festivals and touring the world, making a big sound with just three voices.
Gerianne Pérez
Gerianne stole the show during the 2016 Vocalosity National Tour, but her career took a big upswing, with roles in In Transit and Waitress in 2017. Now that a cappella stars are being released on Broadway, this could be only the beginning for both Pérez and the many other former a cappella singers on the famed streets of New York.
In Transit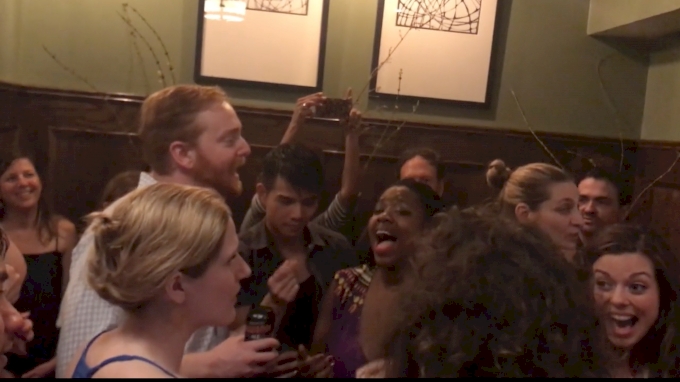 Technically, the show opened in December 2016, but for the first four months of 2017, the first all a cappella Broadway musical lit up Circle in the Square with original music from the teams behind of Frozen and Pitch Perfect and several all-star a cappella alumni.
JANE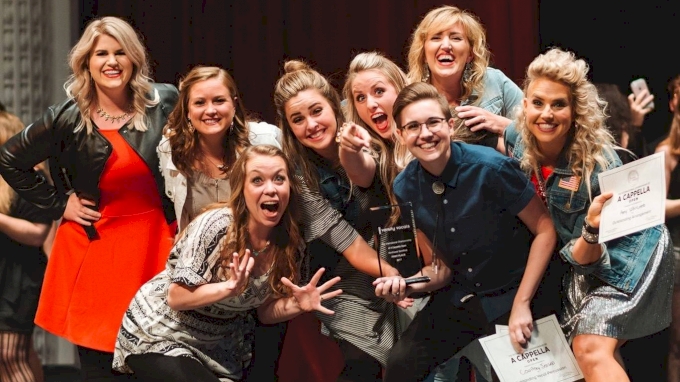 When the brilliant minds at Varsity Vocals cooked up the idea for the AcaOpen, JANE is exactly the type of group they must have wanted for the competition. It is certainly the one we wished for! Former ICCA champions and stars combined forces to create a new power vocal group that we hope to see a lot more of after a charming performance at the AcaOpen Finals at Carnegie Hall and maintaining their effervescent social media presence ever since!
Jojo Otseidu
The standout bass from State of Mind wowed not only the crowd at ICCA Finals but also the judges, who gave him the second-ever Outstanding Bass Vocalist award. His company? Avi Kaplan. Jojo continues to sing and write original music, and we have a feeling he'll be stealing your heart soon if he hasn't already!
Liberty Belles
This Harmony, Inc. chorus out of Lansdale, PA, had a stellar year with over 52 percent growth in membership and a seventh-place finish at Internationals, a huge improvement over its ranking going into IC&C.
Lisa Forkish
Another staple of the a cappella community, Forkish outdid herself this year. She released a solo album release; formed the supergroup, HIVE; brought OSA Vocal Rush to a fifth ICHSA Championship; and had a standout performance at the AcaOpen — but she didn't stop there. The Women's A Cappella Association (WACA) made huge moves this year under her guidance, becoming a presence at many a cappella events and advocating for all underserved populations in the music community.
Malmo Limelight Chorus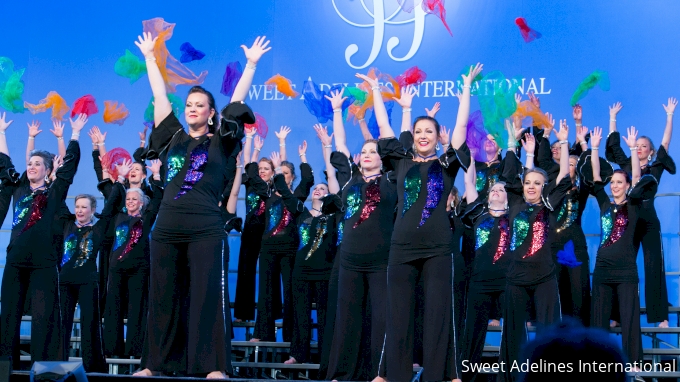 From Sweden, the Malmö Limelight Chorus hit the Sweet Adelines International stage for the first time this year, crushing the Division A Harmony Classic in Las Vegas by 111 points!
Mel Daneke
Mel made a splash with her collegiate group, Premium Blend, and quickly went on to be a star in Musae with her magical combination of singing, beatboxing, and looping. On top of her standout performances, Mel also launched Viridian Productions this year, welcoming her into the small but growing club of female a cappella business owners.
Northern Lights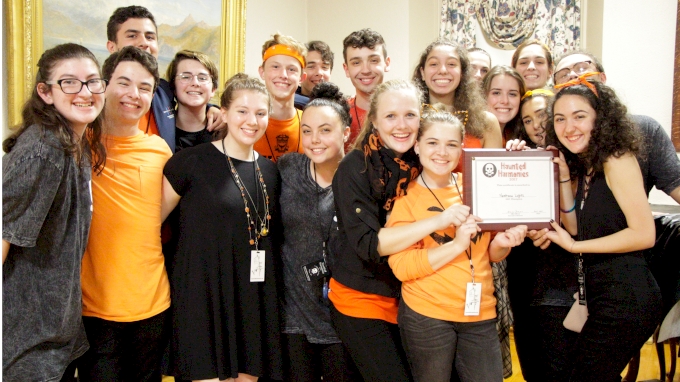 Directed by Dave Grossman, Northern Lights hit the school year running in 2017 with an impressive win at Haunted Harmonies, where they were up against both high school and collegiate groups. They were just a few weeks into school when they gave that performance, and we're excited to see how they fare the rest of the school year at N.E. Voices and ICHSA!
Renegade Quartet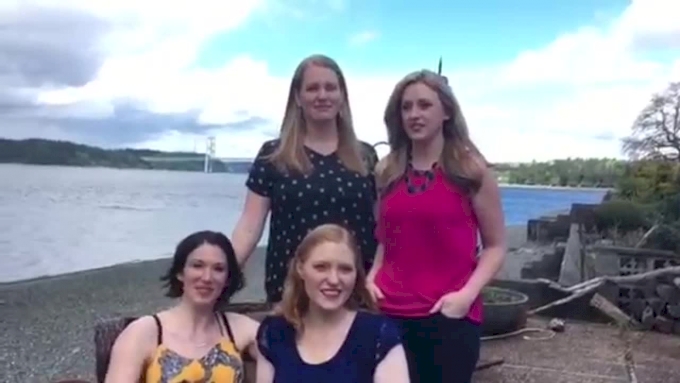 Representing Sweet Adelines International Region 13, Renegade mic-tested at Internationals this year. They are the 2017 Harmony Sweepstakes Pacific Northwest champions, sending them to the Harmony Sweepstakes finals this year.
Rocky Paterra
Rocky is an actor and musician in NYC. He's garnered a lot of attention for his various parody and satire pieces this year such as Pop Goes Panera and various articles. Bieber Meets Hamilton was promoted on Playbill as an exclusive feature.
SkratchMixx (Sami Halloul)
If you haven't met Sami, you should. Aside from his incredibly talented beatboxing skills, he's also a positive force that this community needs more of. Going from an unknown to releasing an incredible original album of beatbox this year to opening for Ball in the House and performing with Out of Range A Cappella, SkratchMixx is just getting started.
Signature Quartet
Singature Quartet is not new, but their rendition of Luther Vandross' "Dance with My Father" (above) not only helped them clinch the 2017 BHS International Quartet Finals Silver Medal but also won many hearts and minds as the video spread across the internet.
Tony Huerta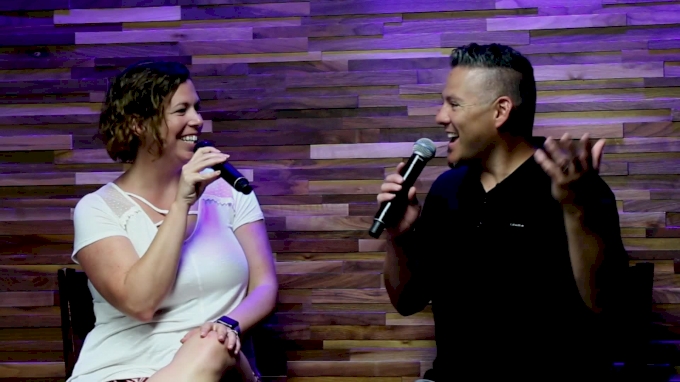 Mr. Huerta is the longtime sound engineer for Take 6 and always the go-to when you want the best sound possible for a big a cappella show. He's definitely not new to the community. However, this year, he's taking all of his many experiences and putting them to work for all — with live sound seminars, various video series, a festival (Mile High Vocal Jam), and his recent election to President of CASA, he's become an even bigger mover and shaker.
Towson Trills
What group takes an unusual format for collegiate all the way to ICCA Finals in its first year? The Towson Trills. These seven amazing voices took on the longtime powerhouses in Mid-Atlantic and made it to ICCA Finals with less than a year as a group and put Towson on the map. They've followed up the Finals appearance with tours and high-profile local gigs. Will we see a repeat Finals appearance in 2018?
Vocalight
Compared to Pentatonix, this young group supported by Ben Spalding really came into its own this year, with multiple headlining shows (Kettering AcaFest, LAAF, etc.), a top performance at the AcaOpen (Vocalight won the Midwest Semifinal by 52 points and placed third at Finals!), and a slew of professional music videos. We expect this group's trajectory to keep going upward in 2018!
You have until December 31.