2017 A Cappella Academy Showcase
Avi Kaplan's Post-Pentatonix Summer Plans
Avi Kaplan's Post-Pentatonix Summer Plans
Avi Kaplan is leaving Pentatonix and has a big summer ahead of him.
Jun 16, 2017
by Evan Feist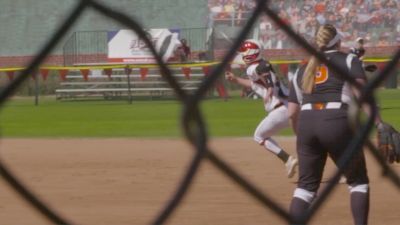 After releasing a heartbreaking video announcing his imminent departure from a cappella supergroup Pentatonix, bass Avi Kaplan still has a great and busy summer ahead of him!
Avi's Heartfelt Goodbye Video
"I believe one of the big reasons why we have been so successful and accomplished all that we have is because of the unbelievably fast pace that we keep," Kaplan wrote on Pentatonix's Facebook page. "Throughout my journey with PTX, this pace has always been a struggle for me. It's been hard for me not to be with my family and friends when I need them or when they need me. It's been hard to not be able to escape into nature when I'm feeling overwhelmed or just need some time to myself.
"I do love you all so very much, but I've come to a point where I just can't keep up anymore and I would never want to inhibit any type of success that we have because I truly do believe in everything that we've done and everything that they will do.
"I will ALWAYS do my best to lift others up with my voice. I hope that you'll all support my decision and that you can understand where I'm coming from. And regardless of anything, I just want to thank you for all that you've given to me. I have been so unbelievably blessed and humbled to be a part of all your lives in any way and I wanted you to hear this from me. From my voice. And from my heart."
Kaplan's last shows with Pentatonix are being held this summer.
While wrapping up the PTX tour, Kaplan will return to his summer home: A Cappella Academy!
Pentatonix Introduces A Cappella Academy
As the co-founder and camp director, Kaplan has been instrumental in the genesis and operations of the Hogwarts of A Cappella.
A Cappella Academy Trailer
In February, Kaplan and his bandmates did a live stream via Stageit as a fundraiser for A Cappella Academy.
Live Stream of the A Cappella Academy Fundraiser
Kaplan recently released a new EP entitled "Sage and Stone" with his new folk group Avriel & the Sequoias. You can find more videos from his new promising project HERE.
Avriel & The Sequoias Preview
Subscribe to the FloVoice Newsletter and never miss a beat!