Welcome to the Kettering National A Cappella Festival Event Hub! Featuring: Voiceplay, Freedom's Boombox, Vocalight, Deke Sharon, and many more scholastic performances!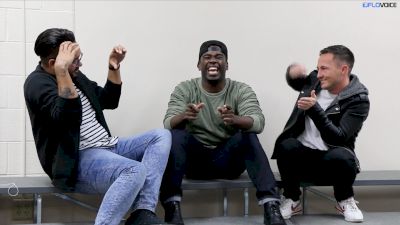 AcaWhisper Challenge with Freedom's Boombox
Nov 10, 2017
This game was inspired by Jimmy Fallon's Whisper Challenge on NBC's The Tonight Show.
Freedom's Boombox played with us before the 2017 Kettering National A Cappella Festival.
The way it works is one person put on headphones and listens to something loudly (don't hurt yourselves!). Everyone else gently sings a song to the person wearing headphones and they try to guess what song you're singing to them.
Chances are it won't be in the same key and hilarity will ensue!