Welcome to the Kettering National A Cappella Festival Event Hub! Featuring: Voiceplay, Freedom's Boombox, Vocalight, Deke Sharon, and many more scholastic performances!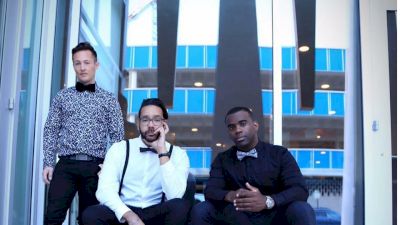 Freedom's Boombox Rhythm Section
Nov 9, 2017
How do you keep a rhythm section together? What are its members' jobs? How can Freedom's Boombox do so much with just three voices?!
Take a peek inside their SoJam XV class and certainly don't miss them this weekend!
WATCH Kettering National A Cappella Festival LIVE!
Only on FloVoice.
How to Watch
ON TV: Available on Roku and Apple TV 4 -- download the FloSports app now.
STREAMING: Only on FloVoice with a PRO subscription. A yearly PRO subscription provides access to ALL FloSports sites.