The Top 50 A Cappella Originals: 10-1
The Top 50 A Cappella Originals: 10-1
To celebrate original a cappella music, Marc Silverberg has put together a list of his 50 favorite a cappella originals. Here are 10-1!
Dec 13, 2017
by Evan Feist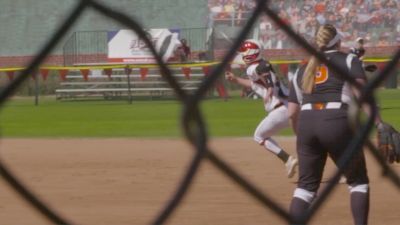 To celebrate original a cappella music, I've put together a list of my 50 favorite a cappella originals. Here is Part 1, Part 2, Part 3, and Part 4.
By Marc Silverberg
Let's go over my criteria and restrictions yet again:
Rate of play — How often do I play this song and how often do I really want to listen to it?
Success — What kinds of achievements has this song earned? Was it featured on a compilation? Did it win an award?
Cultural Relevance — Has this song influenced other songs or other groups in some way?
Radio-Ready — Could this song be played on a popular radio station?
Musical Elements — Does the song have good form? Is the melody memorable? Are the lyrics well written?
1) Only one song per artist.
2) The song has to be written by a member of the group OR exclusively written for the group.
3) The song has to contain NO instruments.
It's time for the top 10! Vocal percussion roll please...
10. "Sleep" by The Brigham Young University Singers on The Complete A cappella Works 1991-2001 (Written by Eric Whitacre)
Before you cry "foul," let me defend this choice. True, "Sleep" is definitely more choral than contemporary a cappella, but really, no composer has had more influence over the state of a cappella arranging than Eric Whitacre. Sleep is his most popular composition, not only because of its beauty but also for the story of how it developed.
Whitacre had composed the music to be set to Robert Frost's "Walking By Woods on a Snowy Evening," for a choral convention, but the Frost estate denied Whitacre the rights to the poem. Thinking fast, Whitacre hired lyricist Charles Anthony Silversti to write new text to the music that was already composed. The final product represented both a turning point in choral compositions and a cappella arrangements for years to come.
9. "Wanting Memories" by Sweet Honey In The Rock on Still On The Journey (Written by Ysaye M. Barnwell)
No a cappella original could be more simple and more effective. The bass line consists of a three-note ostinato that never varies while the upper voices sing a triadic, homophonic harmony that both creates a deep sense of longing and soothes the soul. It's a sad song set to a rhythmic groove, and it's one of the most powerful songs in a cappella.
8. "Earth" by Imogen Heap on Ellipse (Written by Imogen Heap)
Arrgg. I know, I know. Why did you choose this over "Hide and Seek?"
Really, "Earth" is the better song. I've gone back and forth on this so many times, it physically hurts to type this description when I know "Hide and Seek" really should be the one on here, but when it came down to it, they were both tied in points and I had to make a decision. "Earth" creates a complex tapestry of harmony, especially near the end when Heap loops herself 16-plus times, but the brilliance of the song is that, really, it's only two chords.
The lyrics are also extremely powerful. Speaking as the character of Mother Earth, Imogen is basically saying: "Get off your butt and clean up this planet, or there won't be a planet left."
7. "The Bridge" by ARORA on Bioluminescence (Written by Ben McLain)
The first track of a stunning album… In the whole of a cappella, there is no song more thrilling than the bridge section of "The Bridge." It's a harmonic explosion that you crave, after being teased for two minutes straight with the same tonic chord. This song showcases what ARORA does best: creating dissonant and insane harmonies overlapping with simple tonic triads. The group put two years of effort into this album and the result is crystal clear.
Side note: If I were to write a "top 10 albums of all time" article (hmm… next one maybe?), "Bioluminescence" would be high on that list. Don't agree? I'll fight you.
6. "Spread Love" by Take 6 on Take 6 (Written by Mervyn Warren, Mark Kibble, and Claude McKnight)
This is probably the most famous single by Take 6 — a gospel/jazz fusion that's both simplistic and complex in its composition. It's a Grammy-winning single that encapsulates the vocal style of Take 6 and its authors. Plus, it introduces us to a new type of harmonic writing, most likely influenced by Gene Puerling. If you want to be inspired or even downright flabbergasted by a single audio track, listen to Take 6.
5. "Chile Con Carne" by The Real Group on Nothing But The Real Group (Written by Andres Edenroth)
Admit it. You've probably sung this in high school or college. No self-respecting a cappella fan can listen to the brash opening of this Latin tune and not be compelled to sing the rest. The Real Group, known for their complex jazz arrangements and enormous library of original songs, are probably best known for this tune: a literal recipe in song. The scat section in the middle, however, is what makes this tune one of the greatest of all time.
4. "Gravity" by UCLA Awaken A Cappella on BOCA 2004 (Written by Sara Bareilles)
Surprise! I bet you didn't know that "Gravity," that piano-laden ballad that everyone is so fond of, was originally written as an a cappella tune and featured on "BOCA 2004." Bareilles was just a young college student when she originally wrote and recorded this with her college a cappella group. This song is a true a cappella standard, covered by dozens of a cappella groups. Aside from "Love Song," it's probably Bareilles' most famous track.
3. "Run To You" by Pentatonix on PTX Vol. 2 (Written by Ben Bram and Pentatonix)
"Run To You" is an a cappella treasure, a true original song that can be covered by a cappella groups and choirs alike and also could easily be played on the radio. The homophonic ballad probably has the best two chords in all of a cappella. (You know exactly what I'm talking about).
What propelled its exposure was the fact that Ben Bram gave the arrangement away for free on multiple websites, allowing high school students of all ages to sing a cappella's most coveted ballad.
2. "Where In The World Is Carmen Sandiego" by Rockapella on In Concert (Live) (Written by Sean Altman and David Yazbek)
"Do it Rockapella!" Those were the words that every child screamed at the top of their lungs at the end of every episode of "Where In The World is Carmen Sandiego," the popular game show that ran from 1991-95 on PBS. This song has stood the test of time, remaining the most popular a cappella original even today. Everyone knows the opening lick and everyone knows the chorus. It's the original that helped demonstrate the influence an a cappella original could have if written well and sung by one of the most accomplished groups in a cappella history. And if not for the smashing success of the next song, it would be No. 1…
1. "Don't Worry Be Happy" by Bobby McFerrin on Simple Pleasures (Written by Bobby McFerrin)
Here are some facts you probably didn't know about Bobby McFerrin's simple, soothing single: It is the only a cappella song to win the Grammy for Song of the Year (a feat even Pentatonix has not yet achieved). It became a tagline for the adorable Michelle on "Full House." It became the first a cappella single to reach No. 1 on the Billboard 100 chart. It was included in the soundtrack of multiple films, including "Wall-E" and "Cocktail." It was even (briefly) used by former President George H. W. Bush as his campaign song (without permission though).
The best part of this song is not the fact that McFerrin sung every line by himself, a feat that would inspire single-person multitracking for years to come. Nor is it the simplistic chord structure (three chords in the whole song) that makes you believe this song is more complex than it really is. The best part about this song is that no one thought of it as an "a cappella original." They just thought of it as an original song that happened to not use instruments.
As I conclude my list, I ask you to draw inspiration from McFerrin. When you craft your original tunes, think of yourselves as musicians first and a cappella singers second. An a cappella original has the potential to break out into mainstream culture, but it requires a solid foundation of musical integrity and not a reliance on the fad of "no instruments."