SING! The Toronto Vocal Arts Festival is Canada's premier a cappella festival (singing without instruments). Held every year in May, SING! presents 10 days of outstanding concerts featuring the human voice. We bring together thousands of professional singers (Canadian and international), students, teachers, divas and in-the-shower belters.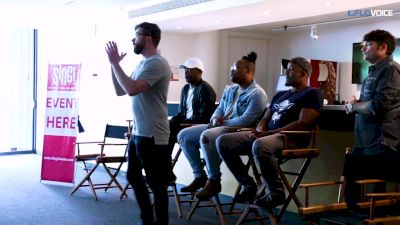 Masterclass In Tuning And Blend
May 30, 2018
Nick Girard of The House Jacks led a masterclass in tuning and blend during the SING! Toronto festival workshops.