18 Awesome Songs Missing From The 50 Best Original A Cappella Songs List
18 Awesome Songs Missing From The 50 Best Original A Cappella Songs List
Deke Sharon felt that Marc Silverberg's list of the Top 50 A Cappella Originals was incomplete so he wrote his own list.
Dec 15, 2017
by Evan Feist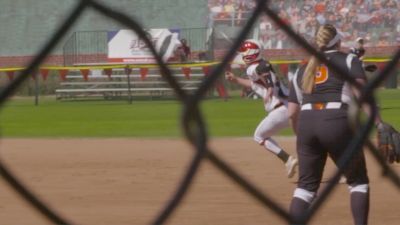 By Deke Sharon
---
I have great respect for Marc Silverberg, and I know the incredible difficulty in pulling together a definitive list of any kind. Feelings will be hurt, songs will be overlooked, taste is subjective.
That said, he left out some incredible songs that absolutely belong in his rundown of the top 50 a cappella originals and should have easily knocked out a few tunes.
I kept to the same rules: only one song per group… which in some cases is quite tough.
Anyway, I wouldn't have wanted to make the original list. It's far more fun telling someone they're wrong.
Sorry, Marc:
OK, so this one is a bit of a rule-bender right out of the gate, as Dan Ponce originally wrote this song for his vocal group right out of college. Then Straight No Chaser covered it, but it was ultimately Gentlemen's Rule that put it on their debut album, so I'm giving them credit.


17. Home Free – "Full of Cheer"
Before joining Home Free, Tim Foust was a solo country artist performing his own music. He continues to write for Home Free, and this great holiday song rightfully has over a million views on YouTube.
I'm almost shameless enough to include a song I co-wrote with the group ("Who Spiked The Egg Nog?") but instead will remind people of this great song from three Christmases ago sung with Frozen's Princess Anna… um, I mean Kristen Bell.
I'll admit some people may think I'm crazy for listing this song when all that's available is a live recording from long ago, and yet this song was absolutely a classic in a cappella circles throughout the 1980s and stands the test of time.
14. Nota – "Con Mi Nota En Do"
This is one of those songs that sounds like you've heard it before… except that you haven't. Nota wrote it (and it's a bit of a play on their group name). Oh, how I wish Nota had 10 albums and were a household name throughout Latin America. They sure should be.
Marc Connors wrote several great songs for The Nylons before dying of AIDS back when the disease was still referenced in hushed tones and the Nylons were filling arenas 30 years before Pentatonix, in addition to having the first billboard-charting a cappella track ever ("Kiss Him Goodbye").
12. Committed – "Break Free"
These guys hadn't ever sung a pop song before they auditioned for "The Sing-Off," and yet they are quick studies because they won the show and went on to create a sound that blended the Take 6-inspired gospel harmonies they created the group around with a modern pop/R&B sensibility that belongs on the pop charts.
11. M-Pact - "Without Your Love"
This was the most covered song in a cappella for a few years, a tune that would bring audiences to their feet (and rightly so) by the time Matt Selby dropped his subharmonic lip buzz notes, if not before. One of the great original songs ushering in the Contemporary A Cappella era.
I think when you win the Pulitzer Prize for music you should probably be worth of this list, and that's exactly what happened here in 2015. Cool, exploratory, experimental, and absolutely a cappella.
9. Rajaton – "Butterfly"
If you went to Europe to various choral festivals, vowing not to return home until you didn't hear this song performed, you'd never see your family again. Ever.
8 . Voco Novo – "Under The Tung Blossom Trees"
OK, I'll admit it: I couldn't pick a song, there are so many good ones, so I just went with this one. Voco Novo compose original a cappella songs around classic poetry, blending styles and traditions in gloriously, shimmeringly evocative textures. This is just some crappy cell phone video, and the song is so good it doesn't matter.
7. Mint Juleps – "Don't Let Your Heart"
You'd be hard-pressed in the early '90s to find a collegiate women's a cappella group that didn't sing this song, thanks to Spike & Co's "Do It A Cappella" special on PBS.
Speaking of "Do It A Cappella," an even better original emerged from this show, one that has sadly disappeared from people's memories, yet is just as perfectly singable now as it was then.
We need more cool music like this in the world: blending languages, sounds, traditions, textures, all effortlessly, creating a new sound. Also, check out "Mr. Brown," Zap Mama's homage to James Brown, that is so funky fresh that I want to break the rules and include two songs by them in this list.
4. In Transit (The Musical) – "Getting There"
Just because a song was written for a Broadway show doesn't mean it can't be on this list. I only wish everyone reading this list got a chance to see this powerful 11th-hour song performed live, as Margo Seibert's revelation grows from the sound of a single note.
3. Todd Rundgren – "Something To Fall Back On"
If you had to pick a list of the most important a cappella albums of the past 50 years, Todd Rundgren's "Acappella" would have to be in the top five. Maybe top three. When sampling technology was young, he created an orchestra with only his voice, foreshadowing contemporary a cappella and did it with an album full of original songs (well, save "Mighty Love," which he reimagined so he gets half credit). There are many other possible songs from this album, including the haunting "Pretending To Care," but I'm going with the lead single, as it has a music video:
2. Shai – "If I Ever Fall In Love"
How seminal is this R&B classic song? So much so that Pentatonix covered it... and couldn't improve on it. In the early '90s when a cappella tunes were not infrequently on the radio, this group came out of nowhere and landed an original when most were singing covers.
Flawless. Frankly, this song should be No. 2 on Marc's list, right after "Don't Worry Be Happy." It was good enough to open Boyz II Men's second album, has a fantastic New Jack Swing beatbox groove, and went to No. 21 on the Billboard charts. Also Boyz II Men are one of the best selling vocal groups of all time, so… yeah.