Meet the ICCA Finalists: The G-Men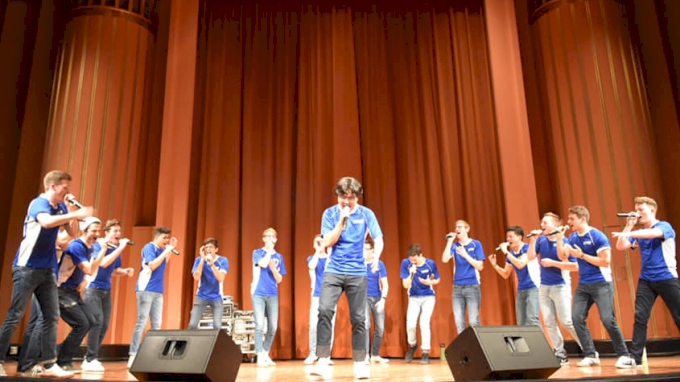 Create a free account to unlock this video!
Get Started
Already a subscriber? Log In
All the way from Ann Arbor, Michigan, The G-Men are readying for a return to New York City to take another shot at the ICCA Title. Their last visit to the Finals stage was in 2015, which ended a 3-year run at the top of the Great Lakes Region. With complete turnover since then, this new batch of G-Men is ready for the challenge.
Their latest album, "Hijklmnog" (following "Abcdefh") was nominated for several CARAs this year, taking home Best Male Collegiate Solo and Best Male Collegiate Song for "Eleanor RIgby", and Runner-Up for Best Electronic/Experimental Album.
Here are The G-Men.