The 2019 International Championship of Collegiate A Cappella is on April 27, 2019 live on FloVoice.com.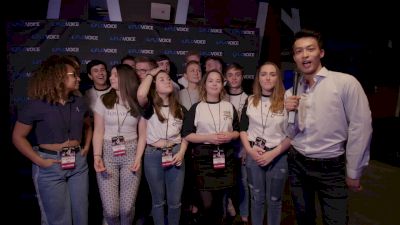 ICCA Finals are Here: Aquapella, Finalist #10
Apr 27, 2019
FloVoice is checking in with tonights ICCA finalists. Aquapella hails from the Universty of Bath, UK and are proud to be representing our international competitors. Drawing slot #10, they will close out tonights competition.