Completed

,

Jan 27-28, 2018
N.E. Voices is a weekend festival experience for high school vocal ensembles and their teachers, featuring a high school competition with performances by Five O'Clock Shadow, Pitch Slapped, Uproar, and more.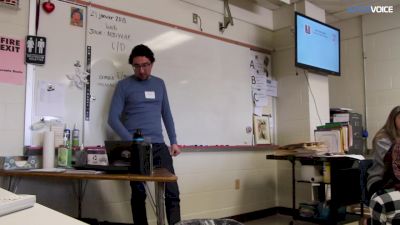 World Voice Day: Systems Of Speech
Apr 17, 2018
Vocal Pedagogy scholar and active performer Craig Simonetti spoke to students at N.E. Voices about the "5 Systems of Speech," giving tips on healthy warmups.