Completed

·

Jan 19-21, 2018
The 2018 Barbershop Harmony Society Midwinter Convention will be held in Orange County, California and we will be streaming live from January 18th - 20th.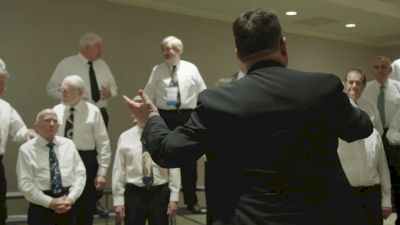 The All Chapter Chorus Experience
Feb 13, 2018
For those men's singers who attend the BHS Midwinter Convention without a group, the All Chapter Chorus is there to make sure no one is left standing on the sidelines. Marty Monson, the executive director and CEO of Barbershop Harmony Society, even got in on the fun at last month's convention in Costa Mesa, CA, with both his father and his son.