The Top 50 A Cappella Originals: 30-21
The Top 50 A Cappella Originals: 30-21
To celebrate original a cappella music, Marc Silverberg has put together a list of his 50 favorite a cappella originals. Here are 30-21.
Dec 5, 2017
by Evan Feist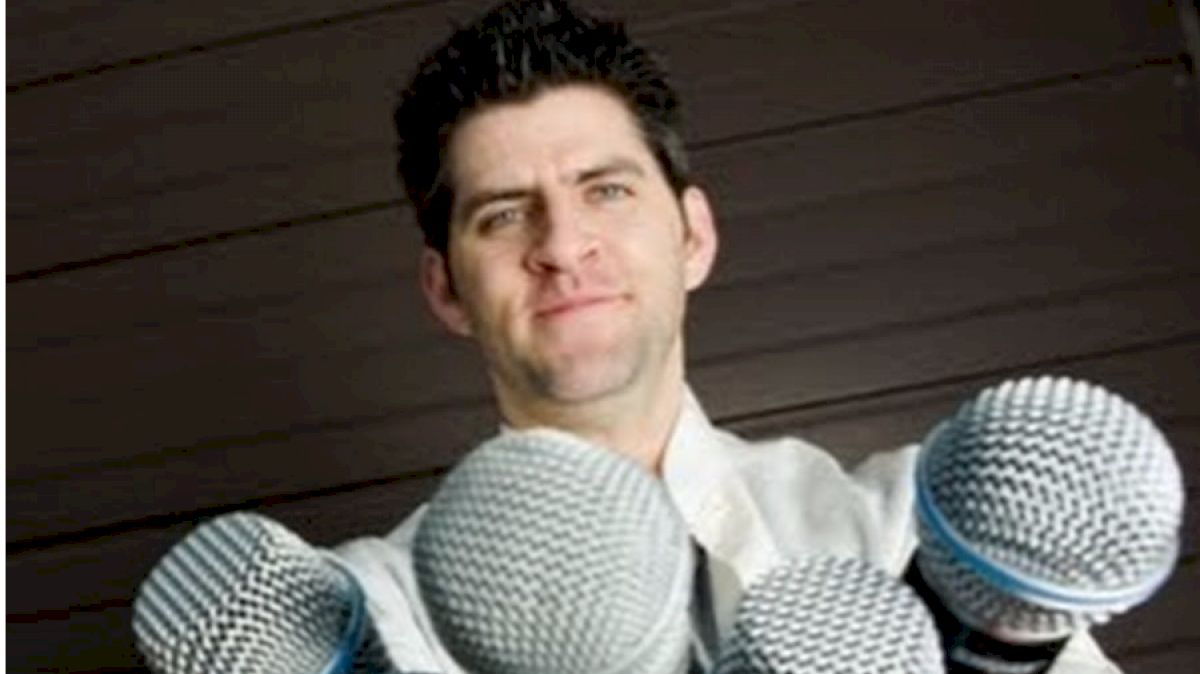 By Marc Silverberg
To celebrate original a cappella music, I've put together a list of my 50 favorite a cappella originals. Here is Part 1 and Part 2.


Let's go over my criteria and restrictions again:
Rate of play — How often do I play this song and how often do I really want to listen to it?
Success — What kinds of achievements has this song earned? Was it featured on a compilation? Did it win an award?
Cultural Relevance — Has this song influenced other songs or other groups in some way?
Radio-Ready — Could this song be played on a popular radio station?
Musical Elements — Does the song have good form? Is the melody memorable? Are the lyrics well written?
1) Only one song per artist.
2) The song has to be written by a member of the group OR exclusively written for the group.
3) The song has to contain NO instruments.
Let's continue with 30-21:
30. "Cupcakes Can Kill You" by Mister Tim on Smiley Laughy Happy Facey (Written by Timothy Jones)
Mister Tim's all-humorous album deserves a tremendous amount of credit for making him the "Weird Al" of a cappella. "Cupcakes" is insanely weird, insanely funny, and just plain insane. It's also a great example of what you can do with just a loop pedal and a microphone.
29. "Died On The Table" by Eh440 on Turn Me Up (Written by Matthew Tishler and Eh440)
Though another track from "Turn Me Up" won a CARA award for original song, I personally think "Died On The Table" is much better. It's a great example of a song that starts fast, goes fast, and ends fast, never giving you a second to breathe. Plus that rap in insane!
28. "Kill The Lights" by The Octopodes on The Kraken (Written by Melissa Jordano)
Written by a member of the now-famous group Backtrack, Melissa Jordano's dance-inspired song propelled the Octopodes to aca-original fame after their all-original album, "The Kraken," tied for the CARA for best collegiate pop album. "Kill The Lights" is significant not for its boundary-breaking originality, but instead for the fact that it could be heard in any club and no one would realize it was all a cappella.
27. "Feel So Bad" by Voices In Your Head on Lights (Written by Chris Rishel and Shubha Vedula)
Of all the scholastic originals on this list, "Feel So Bad" is one of the best examples of a "listening to an original song and not realizing it" song. Exciting and energetic, Chris Rishel and Shubha Vedula make excellent use of vocal timbres and removing or adding voices in just the right places to keep the listener focused and engaged.
26. "Here To Stay" by OneVoice on Here To Stay (Written by Caroline Mohler)
When you mix the extraordinary talents of OneVoice with an original song and an arrangement by Ben Bram, you get one of the most memorable a cappella recordings to date. Mohler has a great talent for songwriting, and this song flows as well as any popular ballad.
25. "Starting Line" by Fermata Town on Overtime (Written by Katya Dreyer-Oren)
The luscious jazz harmonies of this original tune helped establish Fermata Town's credentials as a group at the forefront of vocal jazz a cappella. It's rare to hear an original vocal jazz tune that sounds similar to the standards of the Great American Songbook, but "Starting Line" is one of those diamonds in the rough.
24. "Love Is Just That Way" by Accent on In This Together (Written by Mervyn Warren and Mark Kibble)
If you're a fan of Take 6, I highly recommend you listen to Accent. This original tune, co-written for the group by Take 6's Mark Kibble, simultaneously fulfills your need for original pop a cappella and jazz a cappella. The entire album is fantastic, but this song is the cream of the crop.
23. "Save It For Another Day" by The Funx on Sing (Written by Robert Dietz and Brianne Holland)
A hard-rocking a cappella original featured on several compilations, "Save It For Another Day" is one of the smoothest original songs in terms of form, lyrical content, and melody. Both Robert Dietz and Brianne Holland have written several original songs before (including one on this list) that have garnered more awards, I feel that the songwriting combination yielded one of a cappella best products.
22. "Fluffy's Master Plan for World Domination" by The Bobs on Coaster (Written by Amy Englehart and The Bobs)
OK. I'm cheating a little here. Fluffy is not only an insane song, but it's also the song that I think best represents the 20-plus years of The Bobs: very funny and possibly psychotic. I've listened to this song a thousand times, and I still can't figure out where the tonic is. Yes, there are songs by The Bobs that I probably like more, but Fluffy is the perfect representation of everything The Bobs have ever sung.
21. "Since You've Been Gone" by Weird Al Yankovic on Bad Hair Day (Written by Al Yankovic)
Before single-person multi-tracking became a legitimate career (see: Peter Hollens), Weird Al dipped his toe into a cappella in an attempt to replicate Bobby McFerrin's one-man vocal style. What emerged was more doo-wop than pop, but you can't deny it's one of Al's funniest songs.