The Top 50 A Cappella Originals: 40-31
The Top 50 A Cappella Originals: 40-31
To celebrate original a cappella music, Marc Silverberg has put together a list of his 50 favorite a cappella originals. Here are 40-31.
Dec 1, 2017
by Evan Feist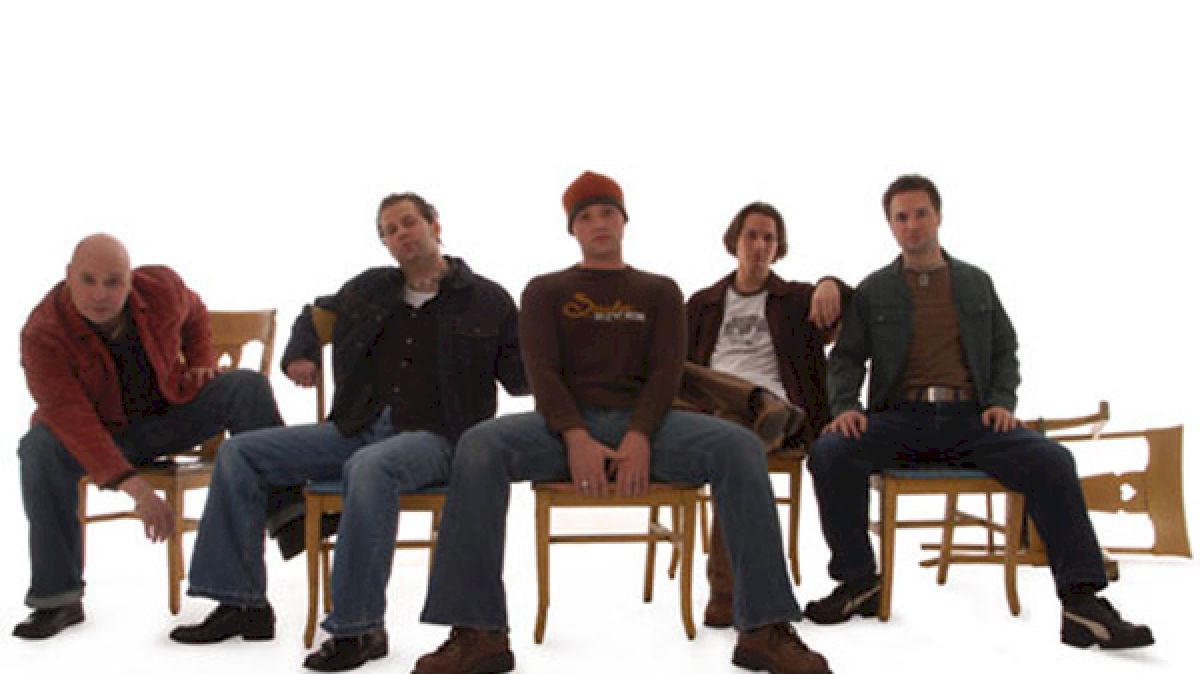 By Marc Silverberg
To celebrate original a cappella music, I've put together a list of my 50 favorite a cappella originals. You can find Part 1 HERE.
Let's go over my criteria and restrictions again:
Rate of play — How often do I play this song and how often do I really want to listen to it?
Success — What kinds of achievements has this song earned? Was it featured on a compilation? Did it win an award?
Cultural Relevance — Has this song influenced other songs or other groups in some way?
Radio-Ready — Could this song be played on a popular radio station?
Musical Elements — Does the song have good form? Is the melody memorable? Are the lyrics well written?
1) Only one song per artist.
2) The song has to be written by a member of the group OR exclusively written for the group.
3) The song has to contain NO instruments.
40. "Change Face" by Ball In The House, on Think About It (Written by Aaron Loveland)
A boy-band-like original that helped garner fame for Ball In The House, this track is definitely one of the catchiest songs on this list. According to their Sonicbids page, Ball In The House earned international acclaim for this single and won an honorable mention from the Billboard Song Contest. The true highlight, however, is the incredible soloist.
39. "Was Und Verbidet" by Maybebop, on Wie Neu (Written by Oliver Gies)
I have absolutely no idea what this German a cappella group, famous for both serious and humorous a cappella songs, is saying on "Was Und Verbidet," and I don't care. This song is a great example of rock music mixed with a German techno influence. If you get a chance, check out the live version with the NDR Pops Orchestra.
38. "Puppet On A String" by The Boxettes, on No Strings (Written by The Boxettes)
It's a shame that The Boxettes broke up, because they could have been one of the greatest female a cappella groups today. The dissonant chorus of "Puppet On A String" absolutely shouldn't work from a theoretical standpoint, but it stays with you long after the song is over. Even more impressive is the stunning music video that few a cappella groups have been able to match.
37. "Alone" by The Beartones, on To The Point-EP (Written by Andrew Kennedy)
The biggest draw about this CARA Award runner-up isn't the interesting and unique background texture that The Beartones manage to achieve on every track of their EP. Instead it's the fact that when I listened to the song for the first time I had a hard time believing it was an original and not a well-arranged cover. This song is one of the first examples of an a cappella original that doesn't sound like an original, which makes it that much more impressive.
36. "Before I Met You" by Forte, on Life's So Lyrical (Written by Caroline Gylnn)
First, let's acknowledge how incredible this album is — an all-original high school a cappella album written WAY ahead of its time. This song, though not a CARA award winner (that went to "Mannequin" from this album) is my personal favorite. It's a haunting melody that draws inspiration from folk rock and… I suspect… "Hotel California" by The Eagles.
35. "Try to Forget Me" by Fork, on Helsinki (Written by Mia Renwall and Jukka Backlund)
No a cappella concert has been more earth-shattering or mind-blowing than Fork. Just imagine four singers creating enough sound to literally shake the auditorium (and in one instance, break the ceiling). This original gives you a taste of that "breaking the sound barrier" energy by merging rock and techno influences with a catchy melody and hook. If you ever get a chance to see Fork live, take it… no matter what.
34. "S.O.S. (Speed of Sound)" by Mo5aic, on Re5et (Written by Josh Huslig)
I'm not much of a "club" guy, but I could easily hear "Speed of Sound" in any club. The infectious dance beat sometimes makes you forget that you're listening to an a cappella group. Expertly mixed and beautifully sung, Mo5aic's goal of re5etting (get it?) themselves worked, thanks to this upbeat techno single.
33. "Backseat" by Noteworthy, on Noteworthy (Written by Amy Whitcomb)
Amy Whitcomb is probably best known from her appearances on "The Sing-Off" and "The Voice," but before that, she wrote this original, clearly inspired by Imogen Heap's popular "Hide and Seek." In this single, Whitcomb merges poignant lyrics with beautiful harmonies. When this song appeared on BOCA 2011, it sent a shockwave through the a cappella community, influencing a number of new writers.
32. "Gone" by The Exchange on Pursuit (Written by Alfredo Austin, Jamal Moore, and Tat Tong)
I believe The Exchange is criminally underappreciated in the a cappella community. Very few groups have the ability to both look and sound like the radio-ready pop stars of today, but the Exchange is as close as they come. Co-written by Tat Tong, a professional pop songwriter from Singapore, "Gone" represents the standard that all a cappella originals should strive for.
31. "Unmade" by The Swingles, on Folklore (Written by Edward Randall)
The Swingles are mostly known for their outstanding arrangements, a style of arranging that still has yet to be matched by any a cappella group today. What the group isn't known for specifically is its original songs, especially "Unmade," the hauntingly beautiful song with harmonic twists and turns that keep your attention throughout. Here's hoping more originals get the attention they deserve.
What's your favorite a cappella original?