The best annual prize awarded in a cappella doesn't come from a singing organization. Instead, it's given out by the Walton Arts Center at the VoiceJam competition in Fayetteville, Arkansas.

Each year, the winner of VoiceJam in early April is flown out to perform at the Vocal Asia Festival event, which is being held this year in Hong Kong on August 16-19.

This year's top prize at VoiceJam went to all-female group Lark from the University of Colorado at Denver. Not surprisingly, Lark also picked up the Best Choreography and Aca-Fan Favorite Award.

With just a few days until the festival in Hong Kong, Lark won the Incheon Airport World A Cappella Competition in Korea, further preparing for the big Hong Kong festival.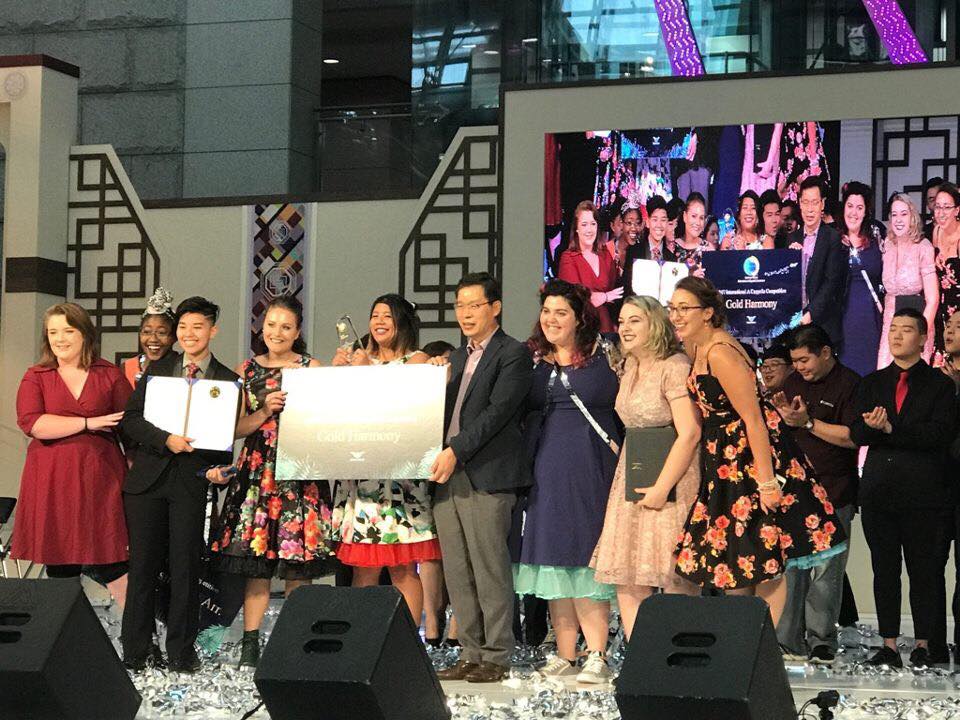 Also winning the "Best Arrangement" award, Lark is well on their way to total a cappella domination!


Lark's Winning VoiceJam Performance
The
University of Cincinnati Vocaholics
finished as the runners-up at VoiceJam, while the
University of Texas Songhorns
took third place overall.
"
Clare (Chen)
from Vocal Asia and I pitched it and developed it for three years before it launched," VoiceJam host
Deke Sharon
told FloVoice. "It was a new concept/angle, but now it's one of the biggest!"
VoiceJam features a full day of workshops and other events on top of the flagship international competitions.
Runners-Up The UC Vocaholics
"VoiceJam was designed to feature and bring together North America, Asia, European, etc., vocal groups," Sharon said.
University of Texas Songhorns Took 3rd Place
Last year's VoiceJam winners,
Gili
, traveled back from Taiwan to defend their title.
2016 VoiceJam Winners Gili
Also from the University of Texas at Austin,
Beauties and the Beat
came to play.
University of Texas Beauties and the Beat

The DoWop Sounds
flew all the way from Korea to compete.
The DoWop Sounds
Regardless of whether a group is at the high school, collegiate, pro, or hobbyist level, it can compete for VoiceJam's ultimate prize.
Jacksonville High School Vocal Jazz
Their name says it all.
WOW Vocal Band

Subscribe to the FloVoice Newsletter and never miss a beat!