Historic Kick-Off for #BHSSLC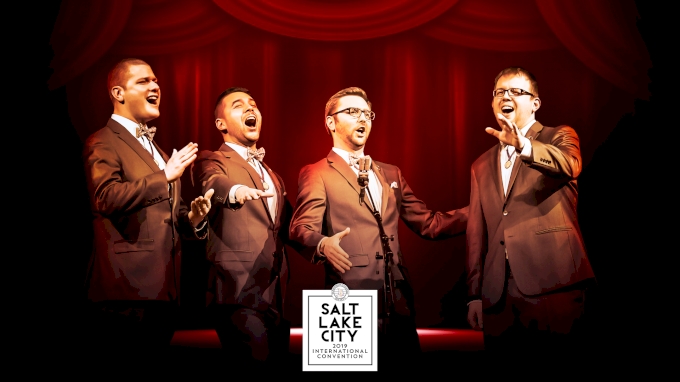 In an homage to the local host, BHS kicked off the festivities at #BHSSLC with a free Kick-Off concert on the LDS Conference Center Plaza.
Open to the public, BHS presented the first EVER concert held on the Plaza to a huge gathering of barbershop fans and locals alike. The show included nearly a dozen quartets, including the 2018 Gold Medalists, After Hours.
Separate from the official activities, barbershoppers also were treated to a little pre-show at Abravanel Hall featuring Trocadero, Throwback, Rawsundah, Zero8, North Front Sound, and Sound Logic with emcee Jim Clark.
The contests start today with Sessions One and Two of the Quartet Quarterfinals, getting underway at 12 noon MDT!