HIVE Brings A New Vibe To BOSS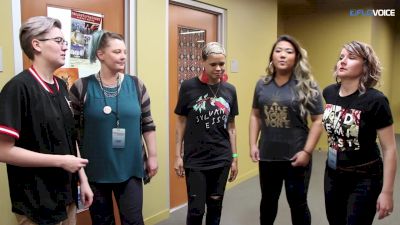 HIVE is bringing together some of the strongest voices in a cappella for a new project, a new sound, and a lot of laughter.
The collective of Lisa Forkish, Moorea Dickason, Courtney Jensen, Nina Kasuya, and Christina Wilson has not only a powerful sound but also a unique outlook and approach. This remote group will bring its talents to the stage and the classroom at next month's BOSS a cappella festival in Boston.
Watch HIVE host the Scholastic Competition at BOSS on April 6 LIVE from Somerville Theater.