Welcome to the Rock My Soul event hub, celebrating Barbershop's Gospel Roots! The live stream will take place Saturday, October 14 2:00PM EDT. Click Here To Watch Rock My Soul LIVE on FloVoice!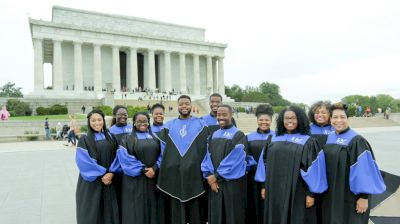 Howard Gospel Choir's Dynamic Sound Check
Oct 16, 2017
Check out the Howard Gospel Choir's dynamics as the choral group does a sound check for Rock My Soul with "Hold On Just A Little While Longer" on Saturday in Alexandria, VA.