Welcome to the Rock My Soul event hub, celebrating Barbershop's Gospel Roots! The live stream will take place Saturday, October 14 2:00PM EDT. Click Here To Watch Rock My Soul LIVE on FloVoice!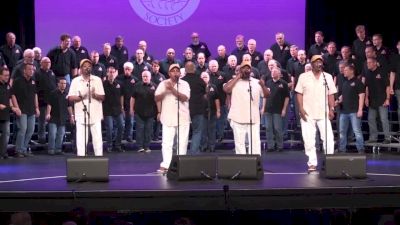 Are You Ready For 'Rock My Soul?'
Oct 10, 2017
Are you ready for "Rock My Soul" on Oct. 14 in Alexandria, VA?
Watch LIVE on FloVoice Saturday 10/14 2PM EDT
The upcoming celebration of barbershop's gospel roots features performances from the Alexandria Harmonizers, Howard University Gospel Choir, and three-time Grammy Award winners Fairfield Four.