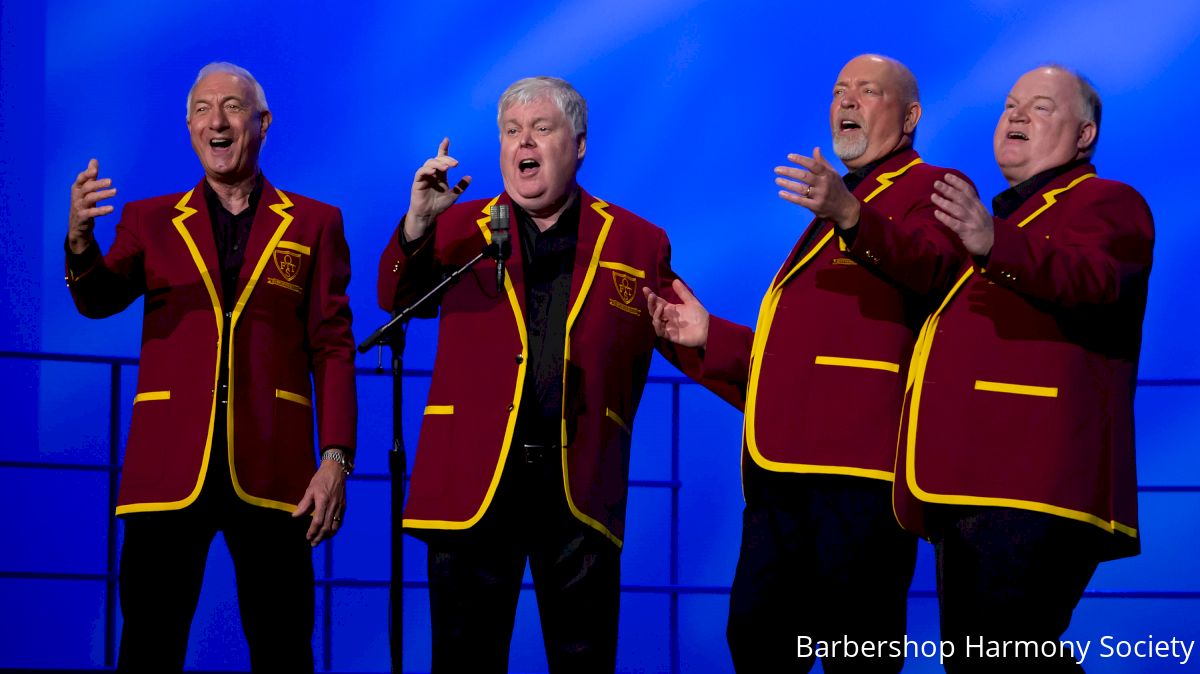 Rod Butcher, Brian Schofield, Pete Nugent; and Andy Funnell made history at the 2022 Midwinter Convention Pasadena as One Foot in the Stave took home gold in the International Seniors Quartet Contest. One Foot in the Stave was in California as representatives of the British Association of Barbershop Singers (BABS), making them the first senior quartet champions from outside of North America.
A true pandemic success story, One Foot in the Stave were the reigning silver medalist from the 2020 event in Jacksonville, the last major convention to take place for BHS. Despite the challenges of the last two years, this quartet put on a stunning performance, earning 1454 points (80.8%). Rounding out the top five were cityScape, Up All Night, Wow, Time Flies!, and Aspire.
The spotlight also shined on Midwest Connection which was this year's oldest quartet at a combined total of 298 years old. Their lead, Curt Struyk, was this year's oldest performer at age 78. All performers in the seniors contests are over the age of 55.
Their success was only part of a comeback weekend for barbershop, the first major convention held since January 2020. Time proved no match for the talent that crossed the stage for the evening shows, the chorus and quartet festival, and the senior contest. BHS now looks ahead to hosting the first International Convention since 2019, with a triumphant return in Charlotte, NC.
See the full results and don't forget to join us back here in July when the International Convention takes the stage AND right here on FloVoice.