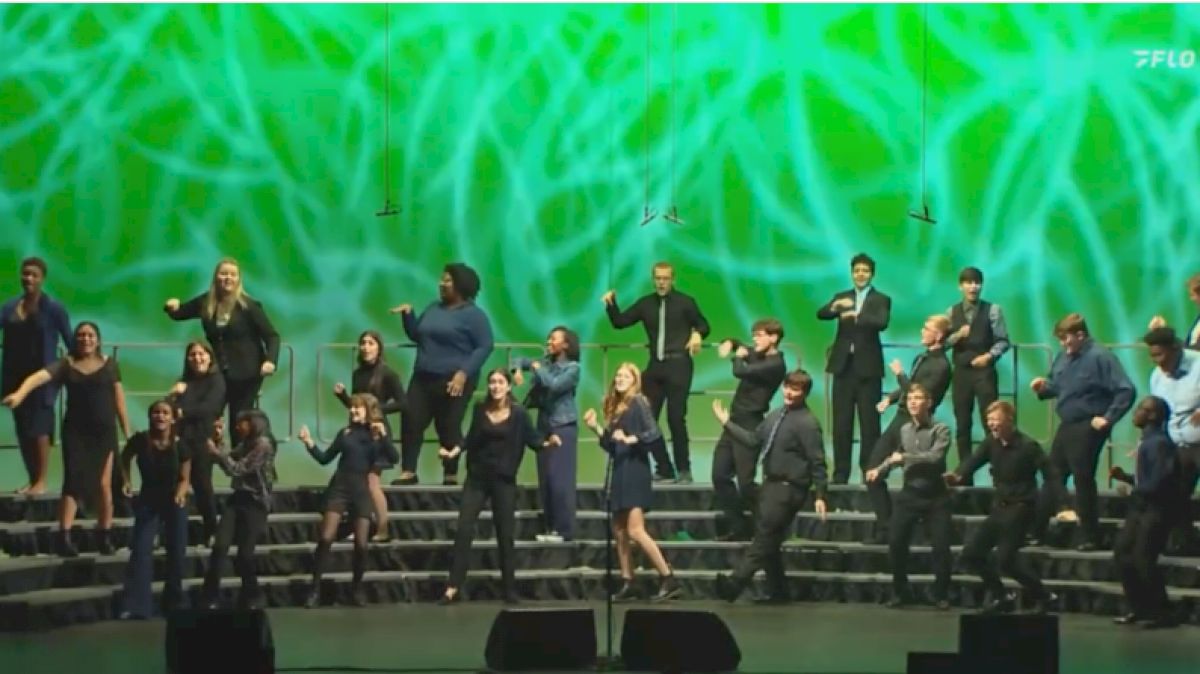 BHS Director of Relationships Manager, Joe Cerutti, emceed the Chorus & Quartet Festival at Midwinter today. The event may have been scaled down in size, but not in spirit, as there was singing on and off the stage, full of excitement for the return of live singing.
Four choruses and two quartets crossed the stage today in front of the judges and a sincerely appreciative audience.
Up first was ReCHOIRed out of San Diego. Under the direction of Kayla Rogers, the group scored Excellent on the Festival scale of Good, Excellent, Outstanding, and Superior. The next two youth choruses earned Outstanding. Georgia Spirit, a combined chorus from two schools, stole the show with their moves and enthusiasm, singing a custom Stevie Wonder arrangement by Clay Hines.
The AnaCoyotes performed a full set of original songs, created in collaboration with the Nashville Songwriters Association. The first 2 pieces celebrated the power of singing, while the last song humorously captured the high school experience. The set also included some audience participation and a little ribbing of their director. This choral program has been participating in the BHS youth festivals for many years and in the words of Joe Cerutti, have double down each year, growing in size and talent.
On to the young at heart, Phoenix, Arizona based quartet Mixed MetaFour performed a set of love songs, appropriate as the members are two married couples. The quartet earned a score of excellent. Next up was Sweet Adelines quartet, First Class, who, in their first ever performance, earned a score of Superior. Pacific Coast Harmony of La Jolla, the festival's only adult chorus, also earned a score of Superior.
BHS has brought in young talent for 14 years, supporting their participation with the generous donations from members.
The show closed out with a Festival MASS'ked Sing. Steve Tramack led the Convention Center in Clay Hines' original composition, It's the Music that Keeps Us together, a piece inspired by the resiliency of barbershop singers during the pandemic. You can learn it here.
There's more music ahead, starting with the Friday Night Show, streaming live right here on FloVoice at 7:30 pm Pacific tonight.