Barbershop Harmony Society
A Past, Present, and Future Celebration in Pasadena
A Past, Present, and Future Celebration in Pasadena
It's time to start dipping our toes back into live barbershop and BHS is doing just that in Pasadena this January.
Jan 6, 2022
by Amanda Cornaglia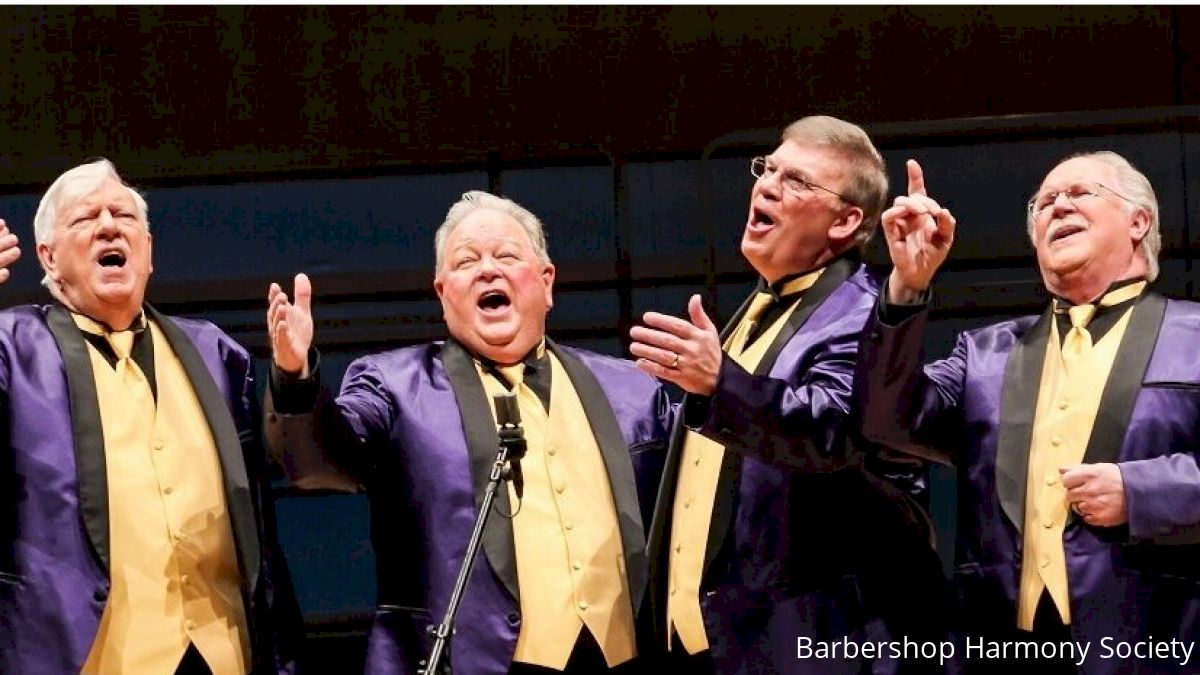 The end of the pandemic isn't quite upon us, but it's time to start dipping our toes back into live barbershop! With several successful District events in the fall and thorough safety protocols in place, the Barbershop Harmony Society will convene in Pasadena for its first major convention since January of 2020. This year's Midwinter Convention will take place January 13-16, 2022 at the Pasadena Convention Center. The even will include nightly shows, the International Senior Quartet Contest, Harmony University classes, and the Chorus and Quartet Festival. While things may look and feel a little bit different this year, the excitement level is higher than ever.
The nightly shows will be truly star-studded, featuring the longest reigning international champions, Signature, Westminster, Hearsay, and Wildfire, a reminder of the before-times and the great times ahead. Past champions Crossroads and Nightlife will also grace the stage, with Nightlife celebrating the 25th anniversary of their gold medal win. Sweet Adelines' Duly Noted and LoveNotes will also bring stellar music to Pasadena. Crowd favorite The Newfangled Four will also be on hand, only this time as The Newfangled 3 (+1). If past antics are any indication, this will be a debut not to be missed, so make sure you set your alarms for 7:30 pm Pacific on Thursday, Friday, and Saturday.
And who doesn't love the stars of Midwinter? The top senior quartets will cross the stage from 12-5 pm Pacific on Saturday, including: Aspire (NSC), Abilene Paradox (ILL), Duly Noted (NED), Bagatelle (BABS), Velvet Frogs (FWD), Trade Secret (NED), Hometown Heroes (FWD), Velcro (RMD), WOW! Time Flies (CAR), One Foot in the Stave (BABS), Midwest Connection (FWD), Gang Busters (FWD), Port City Sound (NED), Up All Night (JAD), Six Feet Off Bass (FWD), Off the Chart (NED), Cityscape (CAR), and Four Love of Money (FWD). Senior quartets feature BHS members ages 55 and up.
12 youth ensembles will also perform at Midwinter on Friday January 14 from 12-4:30 pm Pacific, featuring choruses and quartets from around the country. While their won't be a Junior Varsity Quartet contest this year, the festival will be a great glimpse at the future of barbershop, even in uncertain times.
Can't make it to California or not quite ready to join in on the in-person experience yet? FloVoice has you covered! Catch all of the action right here – LIVE!