After an exciting day of contest, the Barbershop Harmony Society named Hearsay the 2020 International Senior Quartet Champions.
Representing the Johnny Appleseed District, Hearsay is Bob Moorehead, Ken Vanderkolk, Tom Rouse, and Mike Bell. They were last year's 3rd place medalist bettered their previous score by 2.4% moving from a 76.2 to 78.6.
BABBS representative One Foot in the Stave earned second place with a score of 77.3% while Let's Sing took third with a 76.3%.
Fossil Creak eased up the rankings from fifth place in 2019 to fourth place, scoring a 75.7%. cityScape of Nashville, TN rounded out the medals with a score of 75.5%.
Two special honors announced each year are the oldest overall quartet and oldest overall competitor. This year's oldest quartet is Naturally Aged, who is a combined total of 305 years old. This year's oldest singer is David Waddell, age 86 years and 4 months, also a member of Naturally Aged.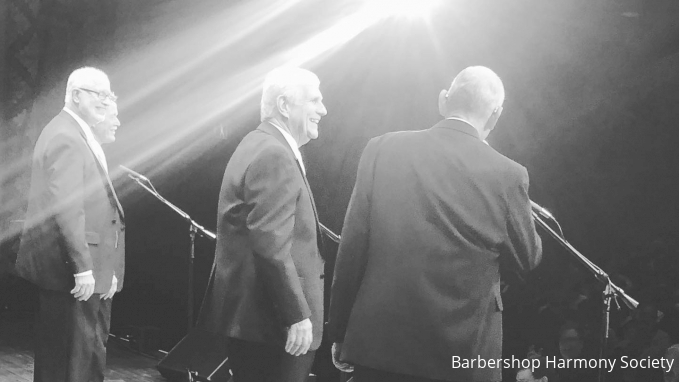 The Midwinter Convention will close out with the Celebration of Harmony, starting at 7:30 pm EST, live from the Florida Theatre.