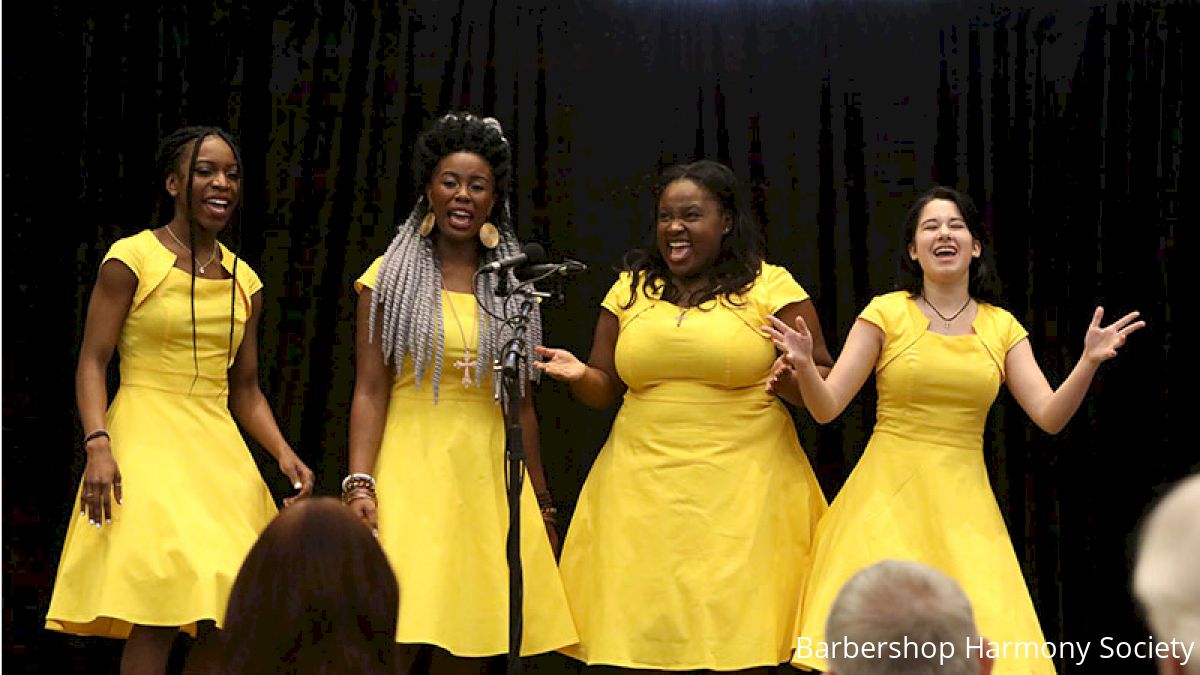 Day One at the Barbershop Harmony Society Midwinter Convention in Jacksonville started off the weekend strong with education, the Keynote Address, the 2nd ever NextGen Junior Quartet Contest, and a Champion-packed Opening Night Showcase.
As attendees arrived in Jacksonville, the barbershopping kicked off right away with tags, classes, and even an actual barbershop on site! As the air filled with ringing chords, the audience settled in for an uplifting keynote speech from Debbie Cleveland that emphasized family and chosen family, including performances by the Hurricane of Harmony, the chorus she directs at Gaither High School in Tampa, FL.
While the speech told her story through barbershop and music, the message rings true for everyone. Watch the entire Keynote, courtesy of BHS:
By 4 pm, the ballroom filled to capacity for the return of the NextGen Junior Quartet Contest, featuring 15 of the top teen quartets in the nation. The talent was so great that if you weren't already aware that this was a contest for kids, you'd never know it. In true barbershop style, the competitors were greeted with one of the best audiences in the world.
At the end of it all, Singing Double, last year's runner up, returned for year two with great success to win this year's gold medal. Scoring a 22.2 out of 35, Singing Double sang first and set the standard for an incredible overall contest.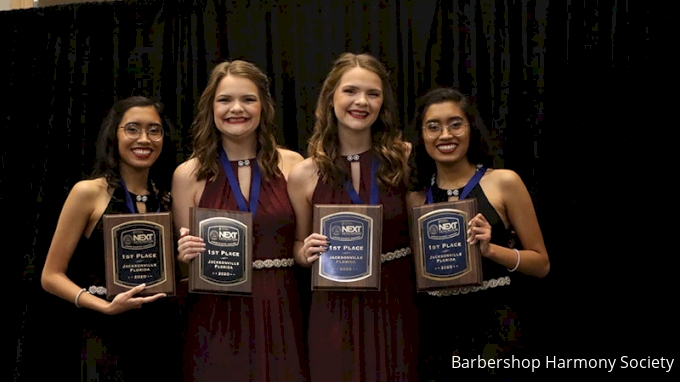 Women's Quartet Best Sellers from Wisconsin earned second place and Mixed Quartet Default from Kansas took third.
The action moved across the street to the beautiful Florida Theatre where a sold out crowd watched the Opening Night Showcase, which was essentially a parade of barbershop champions. The line up included 2020 NextGen Junior Quartet Champions, Singing Double, 2019 NextGen Junior Quartet Champions, The Quin-Tones, 2019 NextGen Varsity Quartet Champions, Wildfire, 2019 Sweet Adelines Rising Star Champions, Duly Noted, and 2018 Harmony, Inc. Harmony Queens, Aged to Perfection, before closing out with 2019 BHS International 5th place medalists, Midtown, and a closing set from 2019 BHS International Quartet Champions, Signature.
A true showing of some of the best in barbershop, day one set the tone for a great convention as we look ahead to a full day of the Junior and Senior Chorus Invitational today.