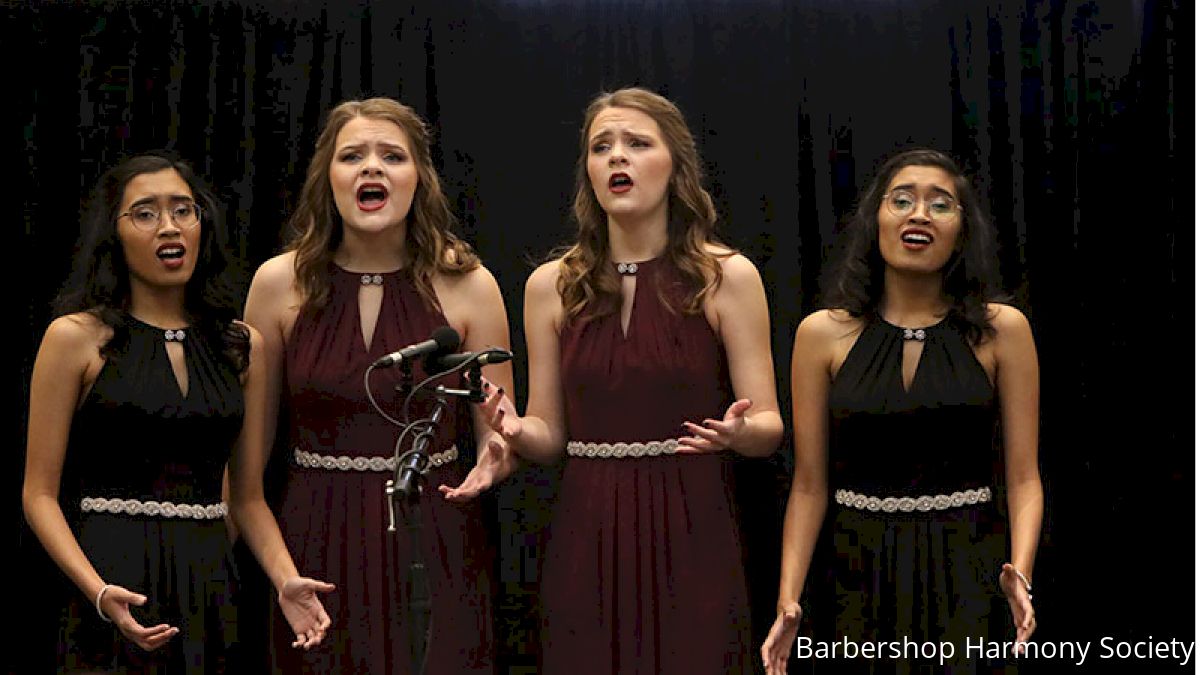 The teens of BHS took the stage as the NextGen Junior Quartet Contest enters its second year.
The 2019 Sweet Adelines International Rising Star Champions, Duly Noted, warmed up a packed auditorium. This young quartet out of Toast of Tampa also finished in 2nd place at the 2019 Sweet Adelines International Region 9 contest. And just before the contest official got underway, Wildfire, who earned the gold medal at last summer's NextGen Varsity Quartet Contest in Salt Lake City, took the stage to thunderous applause.
Fifteen groups, with competitors all under the age of 18, took the stage to sing one song a piece for judges David Wright, Sandi Wright, and Renee Tramack. The energy in the room stayed high as quartet after quartet brought their very best to the stage. Some brought laughs, some brought audible gasps, and some simply left the audience speechless.
Before the awards were announced, the 2019 NextGen Junior Quartet Champions The Quin-Tones, the first ever for the organization, closed out their championship year with a high spirited set.
All quartets were judged on a 35 point scale.
In third place with an average score of 19.6 was Default, a mixed quartet out of Atchison High School in Atchison, KS, singing Life is Just a Bowl of Cherries.
In 2nd place, with an average score of 19.8, was the women's quartet Best Sellers. Singing Out of the Blue, this group represented Onalaska High School from Onalaska, WI.
And this year's winners, with a score of 22.2 were the double set of twins, Singing Double. This women's quartet out of Tampa, Florida wowed the audience with their impeccable blend, singing My Foolish Heart.
We'll see more of this crop of very talented youth as the contest action continues tomorrow with the NextGen Junior and Senior Chorus Invitational, which kicks off at 11 am EST.
But continue watching tonight - the contests may be on pause, but BHS has lined up an incredible show for tonight's Opening Night Concert, live from The Florida Theatre in Jacksonville. The fun gets underway at 7:30 pm.