2019 Harmony, Inc. International Convention & Contests
Unprecedented Quartet Contest Expected in Sandusky
Unprecedented Quartet Contest Expected in Sandusky
With 33 qualifiers taking the stage for the quartet semi-finals, the competitions at Harmony, Inc. IC&C will start off with a bang.
Nov 4, 2019
by FloVoice Staff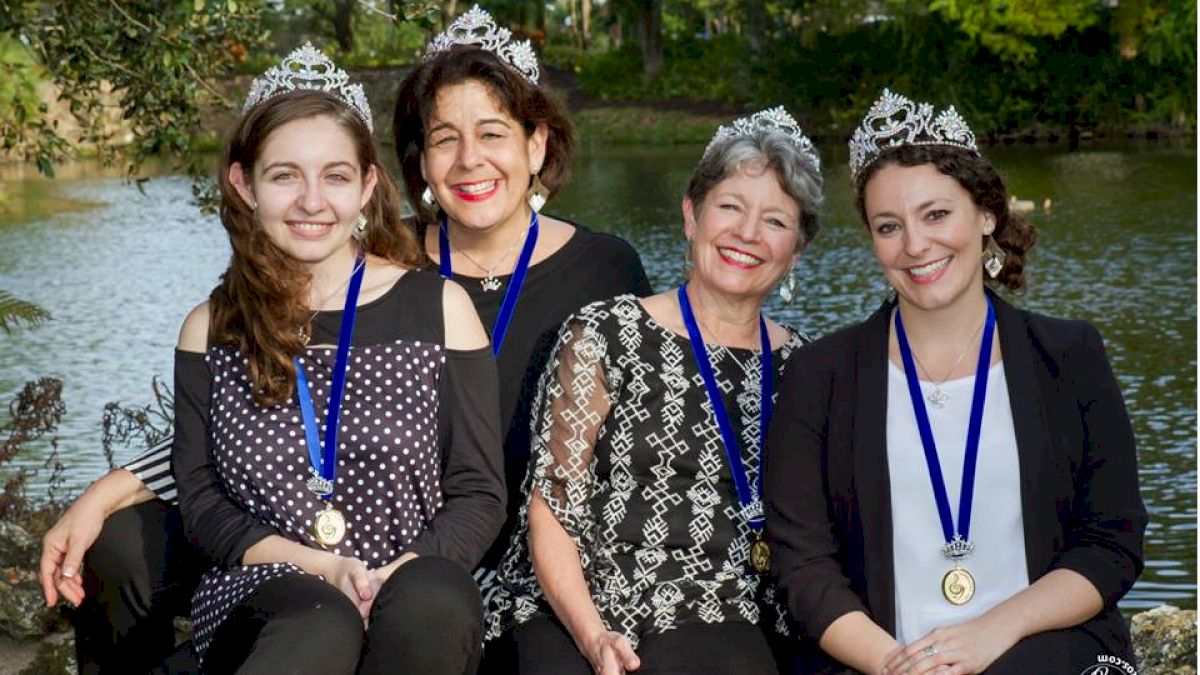 With less than a week to go, the excitement surrounding the 2019 Harmony, Incorporated International Convention & Contests is palpable. The contests kick off on Thursday morning with 33 qualifying quartets expected to take the stage at Kalahari Resorts and Convention Center in Sandusky, Ohio.
Tune in at 11 am EST to see last year's Harmony Queens, Aged to Perfection, start the semi-final round with a mic-testing set. The contest will then immediately get underway with women from across the United States and Canada vying for their own chance at a crown. The qualifiers are not only part of the largest group of International finalists, but also come in with some very high qualifying scores. Making the top ten for the finals isn't a given for any quartet, and we expect a close competition.
Of the highest ranking quartets coming to Ohio, several are competing together for the first time. New Q, Fierce Quartet, Swing Theory, and Vivace will all be at International for the first time, and although there are several queens in the mix, it will be interesting to see how well the new formations perform together. Also taking on a challenge, Rogue will be taking the international stage with a new member and a new formation since qualifying in at the Area 3 contest in May.
Take 4, who also recently competed in the Sweet Adelines International contest will be returning as last year's runners-up, as well as coming in with the highest overall qualifying score of 79.1. Also new to the mix this year is Hot Pursuit, who also competes with Sweet Adelines. Hot Pursuit is a fierce competitor, having won the 2018 Sweet Adelines Rising Star contest.
With 33 incredible quartets, there won't be a single dull moment on stage on Thursday. Be sure to tune in right here on FloVoice for the quartet semi-finals and stick with through the weekend to see the chorus and quartet finals on Friday and Saturday!