2019 BHS Harmony University Showcase
Two Nights, Two Shows, WATCH LIVE from Harmony University
Two Nights, Two Shows, WATCH LIVE from Harmony University
Two Nights, Two Shows, One way to WATCH LIVE from Harmony University
Jul 24, 2019
by FloVoice Staff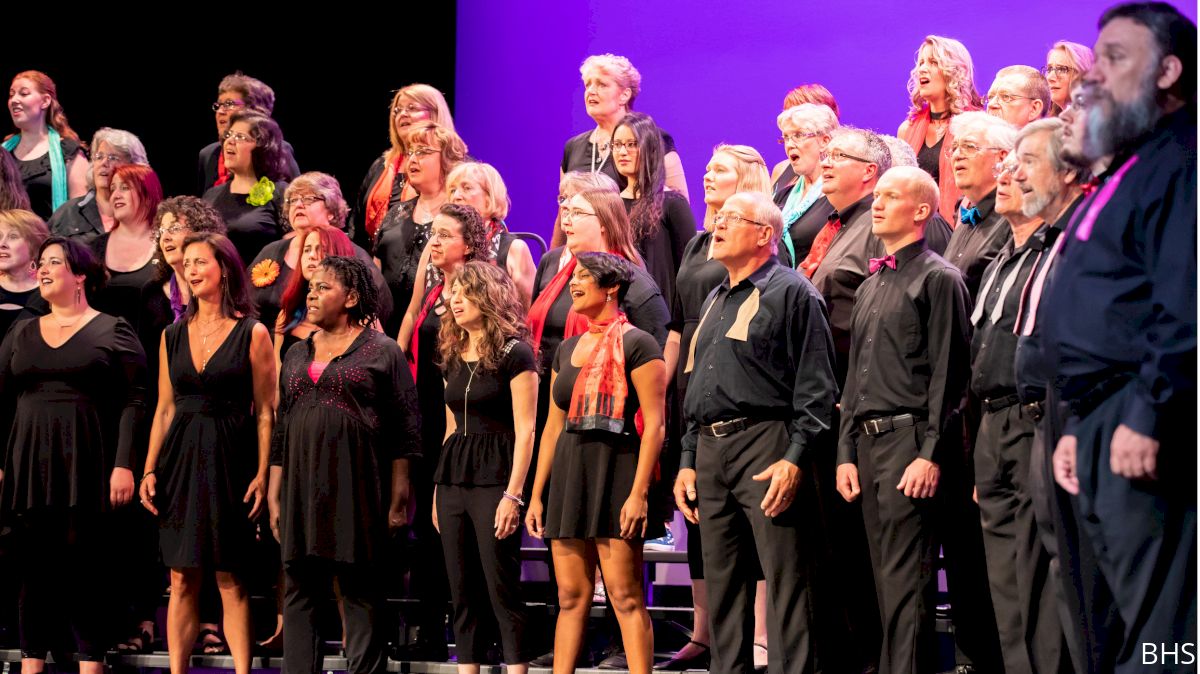 Harmony University is well underway in Nashville, TN. Students of ALL ages are actively learning and performing for the best of the best. Honing their skills in singing, performing and leadership. This week brings together barbershop singers, music educators, music students, arrangers, doctors, lawyers and MANY more from all over the world for a once in a lifetime experience. At the end of the week two amazing shows feature performances ONLY to be found at Harmony University.
FloVoice is streaming LIVE for the Friday and Saturday shows. Here is everything you need to know, where to be and how to watch.
The Alliance | Something Good | Bright Idea | Chili Treat | Daybreak |
Barberdrunk | Detroit Sound Machine | REV'L | Eleventh Hour | JAQ |
Tonic! | Lip Service | NightFall | Easy Does It | Northsiders | Organized Chaos|
Antique Harmony | Rhinestones | Seaside | Journey Men |
Time And A Half | West Towns Chorus | The Blenders
These quartets and choruses are coming from all over the barbershop community and from all over the WORLD. Seeking guidance from some of the industries finest. Each quartet has worked with a team of judges for the week. Each specializing in either, Singing, Music, or Performance.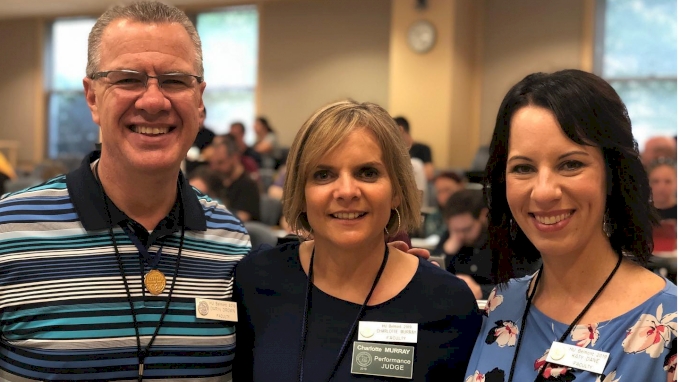 .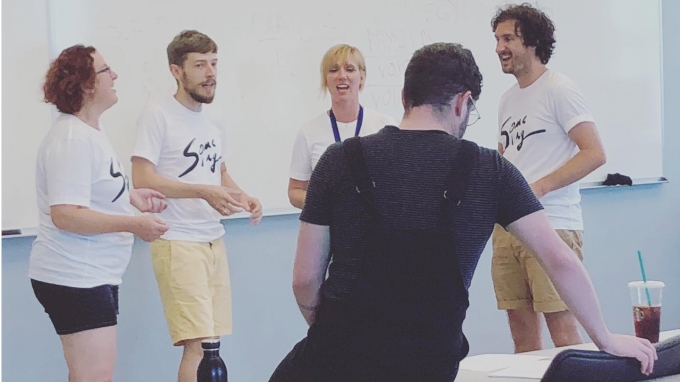 These groups come here ready to present their best material.The progress that is made is astounding. These quartets will be bringing tight harmony, polished performances and tons of fun. Tune in Friday to see these singers wow the crowd with this one time only show.

The Saturday Night Show at Harmony University caps off an exciting week of fun, learning, and SO. MUCH. BARBERSHOP. This is a show you don't want to miss. With featured performances from:
The Men's Honors Chorus being lead by an entire TEAM of barbershop geniuses. They are the brains behind the Music City Music Chorus from Nashville. Famous for their Star Wars set at the Barbershop Harmony Society's 2018 International Convention. Be prepared to be thoroughly entertained and see how any chorus can make singing comedy accessible and fun at any skill level.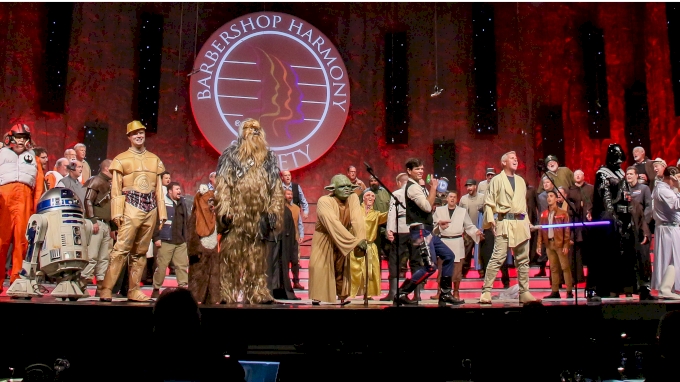 The Women's Honor Chorus is under the direction of Kim Wonders. Kim is one of the finest directors and educators in barbershop, having achieved great success in quartets and choruses, particularly as director of Metro Nashville Chorus. Just this year, Metro Nashville placed 9th in the world and were the Sweet Adelines International 2019 Harmony Achievement Award Winners. Kims experience and energy are second to none.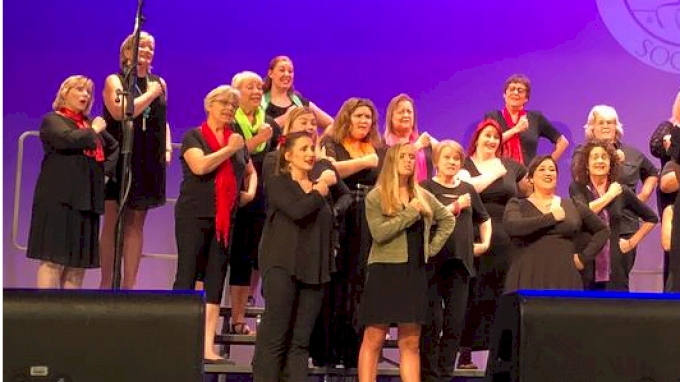 .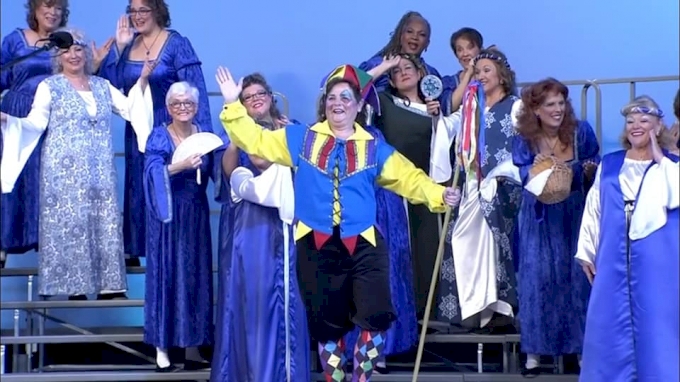 The Next Generation Mixed Harmony chorus will be under the helm of Rasmus Krigström.
Rasmus is well known for singing lead and tenor in BHS 2012 Quartet International champion quartet Ring Masters, bass in the 2018 BinG! World Mixed Barbershop champion quartet Potential Scandal, director of 2019 BHS Bronze medalist Zero8, and co-director of Sweet Adelines International 2019 5th place chorus, Pearls of the Sound. He currently studies choral conducting and music education at Kungliga Musikhögskolan in Stockholm, Sweden.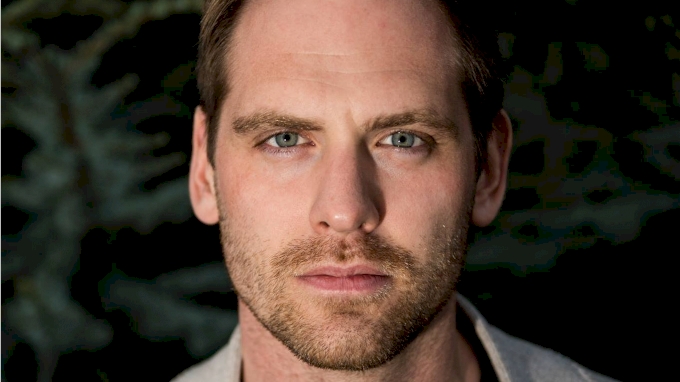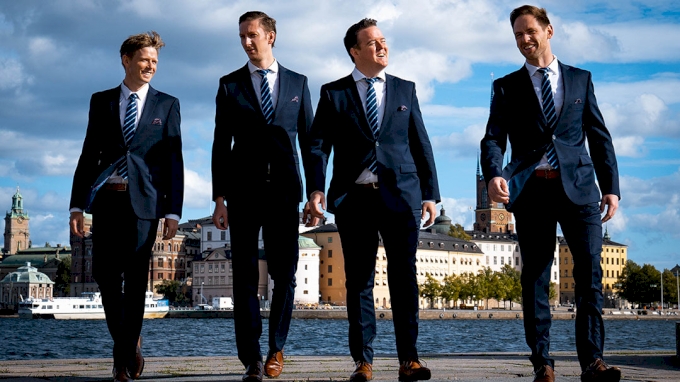 2019 Next Generation Mixed Barbershop Champions Double Date: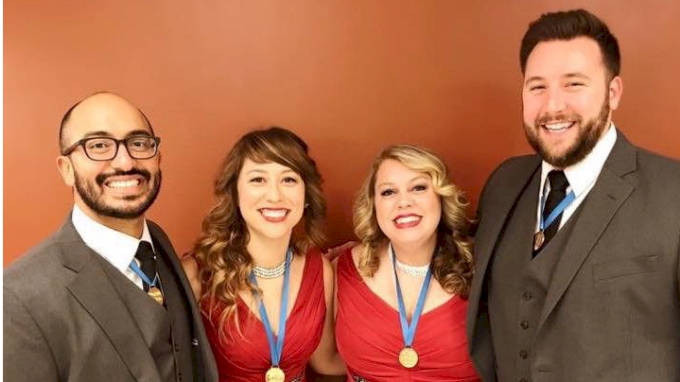 .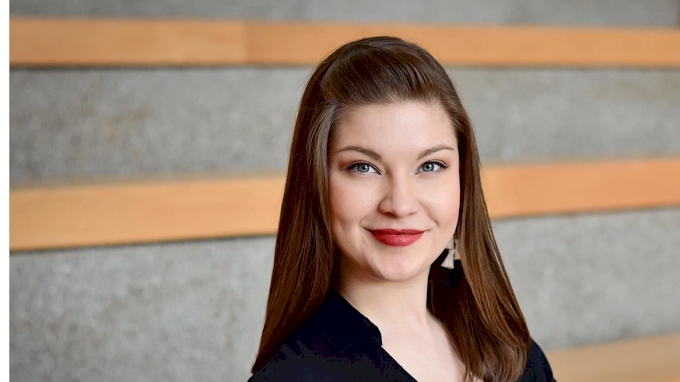 Double Date formed in 2012. The quartet's repertoire includes songs in many styles. From gospel to patriotic to Jazz and the king of pop. Double date can sing anything anywhere. Two couples: Michaela and Nathan, and Blair and Ravi and.... you guessed it.....they're best friends.
They all met while in choir at the University of Missouri-St. Louis. This quartet won the BinG! (Barbershop in Germany) competition in both 2014 and 2016. Subbing on tenor for Michaela this week is Kim Newcomb, of Sweet Adelines International 2016 Rising Star champion quartet The Ladies, and Half and Half mixed quartet. She also has made a name for herself making stunning learning tracks for quartets and choruses. Check out KK Sounds for more info.
Rounding out the Saturday night showcase is 2018 International Quartet Champions
After Hours
.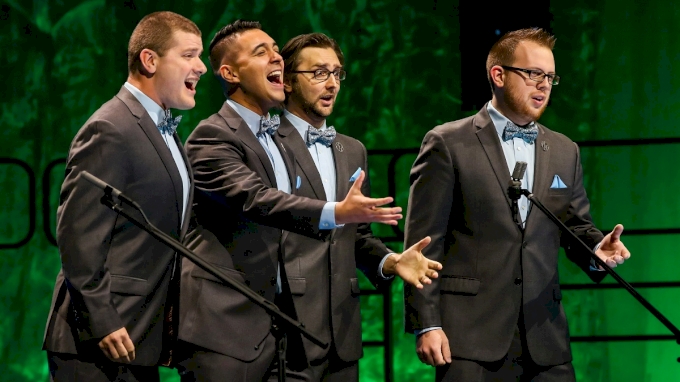 After Hours began at Bradley University. Four college friends who quickly climbed the ranks in both competitions and in a capella world. This quartet uses pristine technique with a raw and emotional delivery that leaves you breathless. Funny, charming and smooth are just a few ways to describe this foursome.
Last but certainly not least, SomeSing will also be making an appearance!
Come see what barbershop has to offer. With two action-packed, star-studded shows but only one way to watch. LIVE only on FloVoice.