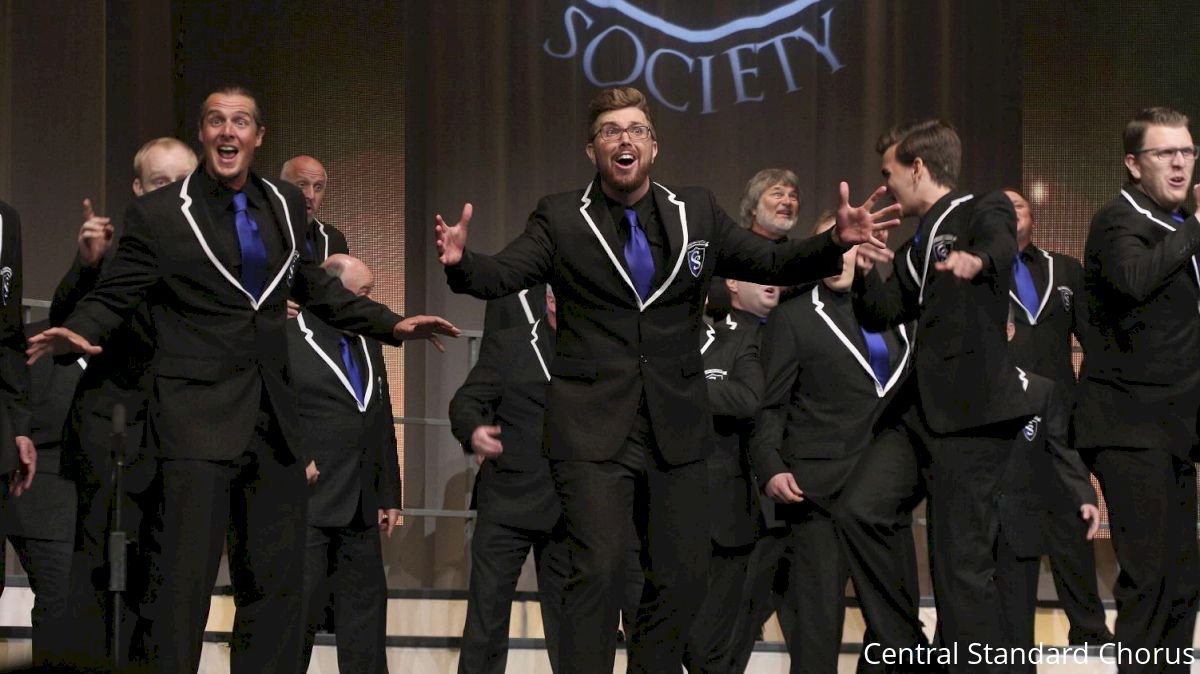 On Friday, July 5th, choruses as large as nearly 150 men will take the stage in Salt Lake City. Unlike the quartets, choruses have just one appearance on stage - one chance to wow the judges and entertain the audience. From theatrics to gymnastics, we can expect much more than just tight harmonies.
The contest features District Champions, one affiliate chorus, plus wildcard qualifiers, as well as one non-competing Mic Tester, with 28 total groups performing.
Here are the top five qualifiers:
Ambassadors of Harmony (CSD)
Qualifying Score: 94.4
Previous Internationals: International Champions - 2004, 2009, 2012, 2016
A history of excellence that dates back to 1963, AOH has been a dominate force in barbershop since the turn of the century. Over 130 voices strong, this St. Charles, Missouri-based ensemble creeps ever closer to perfection. This chorus did not compete last year, so there's certainly excitement surrounding their return to International.
The Westminster Chorus (FWD)
Qualifying Score: 94.0
Previous Internationals: 2018 - 2nd Place Medalists; International Champions - 2007, 2010, 2015
After coming up just short in last year's head to head with The Vocal Majority, this powerhouse out of Orange County, California brings an exuberantly youthful presence to the stage. After nearly disbanding in the 1990s, the chapter was revived in 2002 with a mission of bringing more young men back into the barbershop tradition and have performed at a top level from the start.
Central Standard (CSD)
Qualifying Score: 92.1
Previous Internationals: 2017 - 3rd Place Medalist
This Kansas City chorus last appeared on the International stage in Las Vegas in 2017, scoring an impressive 94.3 just behind Masters of Harmony and The Vocal Majority. The year before in Nashville they earned 2nd place, making them the first Kansas City group to medal since the international contests started in 1954.

Sound of the Rockies (RMD)
Qualifying Score: 91.5
Previous Internationals: 2018 - 4th Place Medalists
With a 6th place finish in 2017 and a 4th place finish in 2018, this 100+ member chorus prides itself on innovation and a wide repertoire, bringing internationally acclaimed barbershop to Colorado. Founded in just 2000, the group has routinely placed in the top 5 since 2007. They'll also be representing the United States this year in Normandy as part of the commemoration of the 75th anniversary of D-Day.
Music City Chorus (DIX)
Qualifying Score: 90.5
Previous Internationals: 2018 -
This Nashville-based chorus left the last year's audience in Orlando both stunned and in stitches over their meticulously planned (and nearly 20 minute-long) Star Wars themed set. Will we be treated to another surprise this year?
Additionally, Toronto Northern Lights (2013 International Champions) comes into International with a qualifying score of over 90%. And, with perennial powerhouses like Masters of Harmony, Parkside Harmony, the Alexandria Harmonizers, and last year's champion, The Vocal Majority sitting out of contest this year, we may see some new faces in the top ten in Salt Lake City. No matter who comes out on top, the audience, and the barbershop community at large, win.
Don't miss a moment with full coverage of the BHS International Convention right here on FloVoice.