2018 BHS International Convention
Dreams Dripping With Gold: The Vocal Majority & Voctave
Dreams Dripping With Gold: The Vocal Majority & Voctave
2018 International Chorus Champions, The Vocal Majority, teamed up with Voctave for a stunning rendition of "A Million Dreams" from "The Greatest Showman."
Aug 28, 2018
by Amanda Cornaglia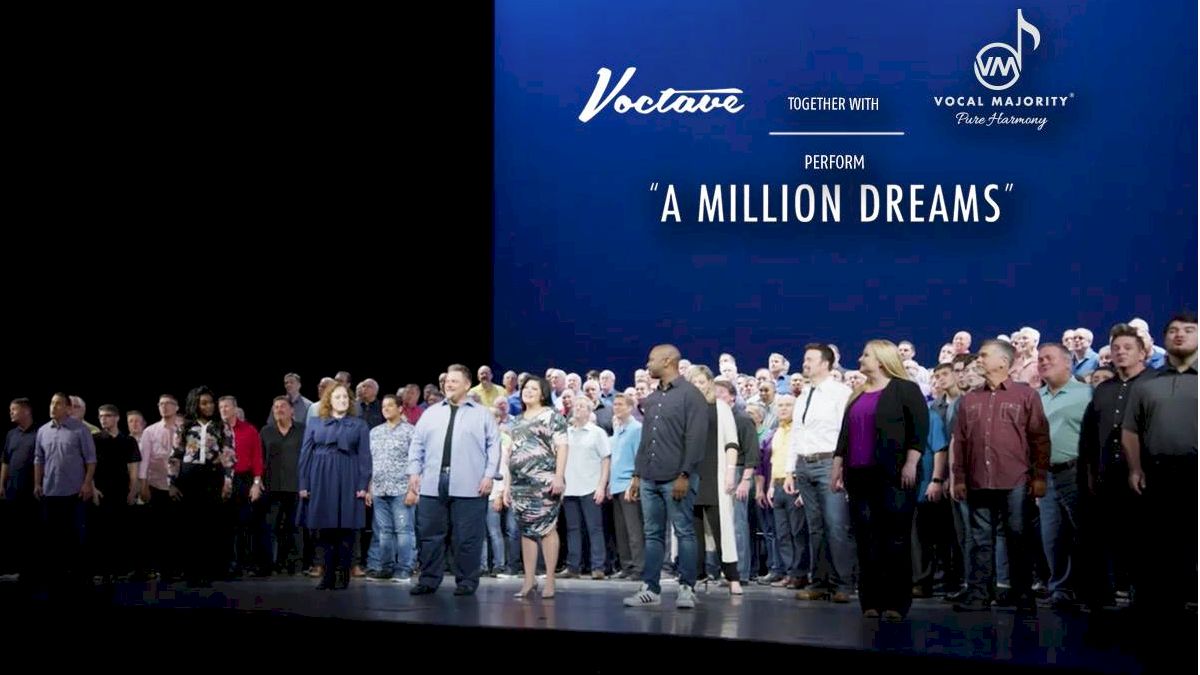 The 2018 International Chorus Champions, The Vocal Majority, teamed up with 2018 International featured guest, Voctave for a stunning rendition of "A Million Dreams" from "The Greatest Showman."
The performance leads off with Tony DeRosa, both a performer with Voctave and the lead for 2017 International Quartet Champions, Main Street.
The arrangement, done by Voctave's Jamey Ray, features more than 150 singers, including some 13-time chorus gold medal champions.
Don't forget to relive some of your favorite golden moments from this year's International with interviews, features, and performances from the 2018 BHS International in Orlando, right here on FloVoice!