2018 ICHSA & ICCA Finals
SoCal VoCals Take 5th ICCA Title
SoCal VoCals Take 5th ICCA Title
The SoCal Vocals topped the field of 10 collegiate groups at the storied Beacon Theatre on Saturday, April 21st for ICCA Finals.
Apr 23, 2018
by Amanda Cornaglia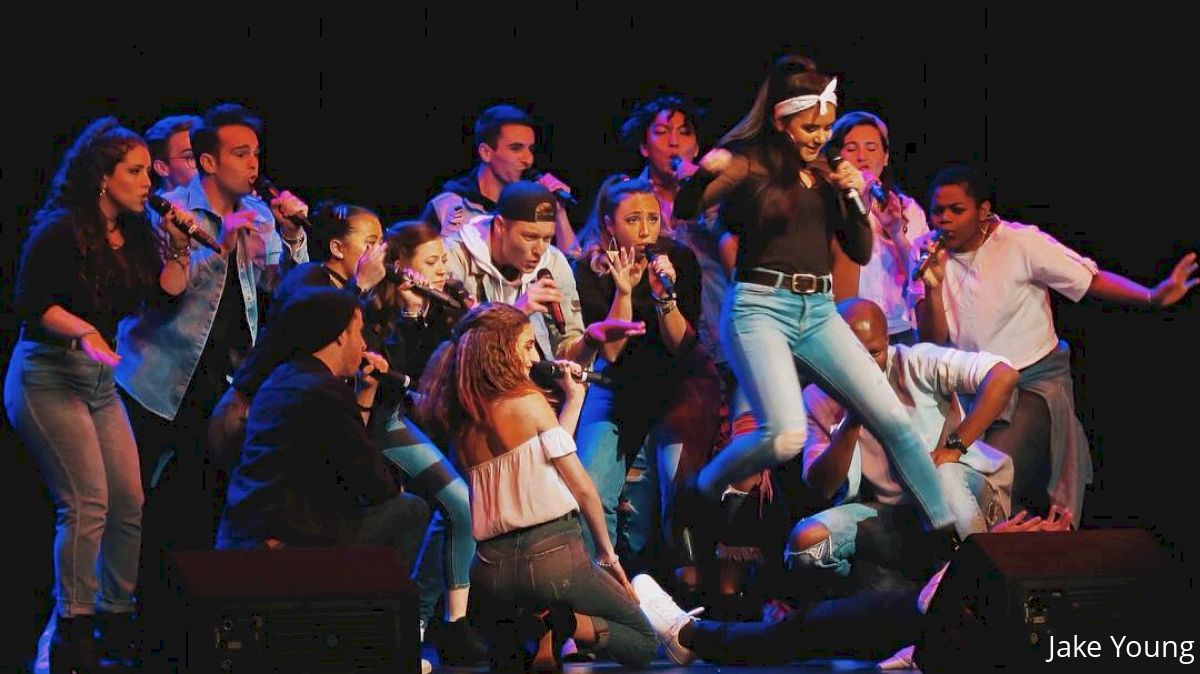 The SoCal VoCals walked away winners for a record fifth time at the ICCA Finals on Saturday night in New York City.
From a field of 100s, the top 10 collegiate groups in the country took the stage at the storied Beacon Theatre, and the SoCal Vocals—undefeated in the finals since 2008—reminded everyone why they are still the group to beat.
FloVoice chatted with them a little just after their soundcheck:
Their set was seamless: an impeccable blend, full of energy, and nearly perfect in execution. Kicking off with the song "Hammer" by Chiara Hunter, soloist Kaylah Sharvé Baker commanded the stage with her powerful vocals and stage presence, accented by dynamics, groove, and flawless natural movement by the rest of the group.
In its second song, the group brought levity and calm with Ben Bram's arrangement of "Pure Imagination." Crystal clear tone, genuine emotion, and incredible poise highlighted this piece, which left the audience in stunned silence.
Their final song, "Finesse (Remix)," brought the energy in the room to a loud roar and not only featured hard-hitting solos from Jej Millanes and Nina Ann Nelson but also a memorable dance break that will live on in ICCA lore for decades to come.
The overall set was a masterclass in how to excel in competition, hitting all the technical points, while also providing the audience with a fun, entertaining experience.
See the set for yourself and be ready to want to relive it over and over again.
Just after the awards were announced, the group caught up with Lilli Wilder outside the theater: