2018 Johnny Appleseed District Spring Convention
Preview: Johnny Appleseed Spring Convention
Preview: Johnny Appleseed Spring Convention
Over 30 choruses and quartets will compete this weekend in Columbus, Ohio, to earn a spot at BHS Internationals.
Apr 19, 2018
by Amanda Cornaglia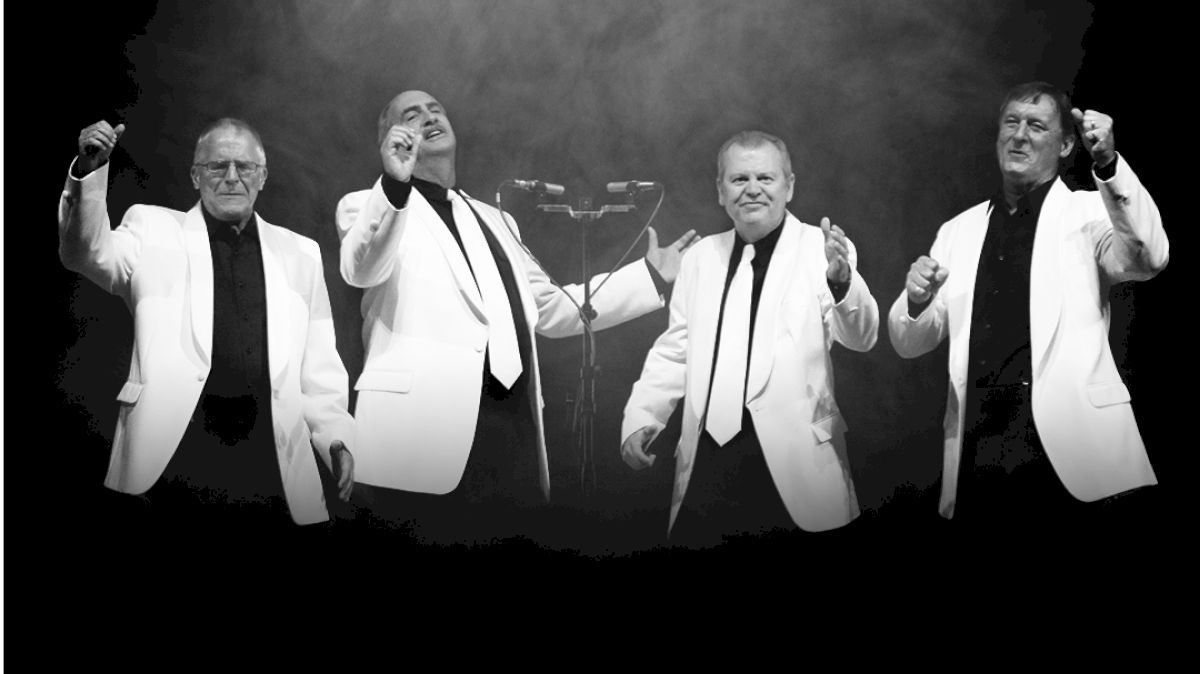 Since 1944, the Johnny Appleseed District has represented the best of barbershop in Ohio as well as parts of West Virginia, Pennsylvania, and Kentucky. That tradition of excellence continues this weekend as more than 30 choruses and quartets compete in Columbus, Ohio, to earn a spot at the Barbershop Harmony Society Internationals.
When: Saturday, April 21 | Time: 11 AM EDT
Each of the 17 affiliate districts of BHS uses the same judging criteria, which includes three categories: music, performance, and singing.
Contestable songs all must be presented in "barbershop style," which is simply defined as "unaccompanied vocal music characterized by consonant four-part chords for every melody note in a predominantly homophonic texture." Of course, there are many more points that make an arrangement contestable, all of which is thoroughly explained by the music judges on the BHS's website.
So who is taking the stage in Columbus this weekend?
On Friday night, 20 quartets will compete before the field for Saturday is narrowed to the top 10.
| | | | | |
| --- | --- | --- | --- | --- |
| QUARTET | Tenor | Lead | Baritone | Bass |
| A.K.A. | Larry White | Carl Ondrus | David Evans | Mark Hannum |
| Commonwealth | Jordan Huff | Carl Taylor | Steven Arthur | Brian Sparks |
| High Mileage | Morton Katz | Rusty Cates | Dennis Sagar | Joseph Jenkins |
| Riverblend | Don Gray | Thomas Rouse | Bayard Pelsor | Dutch Speidel |
| Last Minute Edition | Bradley Babiack | Brandon Rauch | Joshua Gongaware | Jonathan Clunies |
| Pipe Shop | Fred Aller | Marty Muhall | David Short | Jim Fry |
| Tuned In | Ryan Wells | Steven Wendell | Chad Lulfs | Nathan Rettig |
| The Core | Michael Nesler | Joshua Van Gorder | Michael Hull | Stephen Denino |
| Wing It | Kyle Fisher | Brandon Zlotnik | Hollis Wilson | Giovanni Castiglione |
| Top Shelf | Jason Wulf | Zachary Marquart | John Dudrow | Richard Brooks |
| The Aristocrats | Bobby Gibson | John Mallett | Darryl Marchant | David Feltrin |
| The Regulars | Christopher Boron | Chris Buirley | Jonathan Geyer | Peter Scalabrino |
| Encore | Nathan Haase | Jeff Wallace | Michael Harrison | Paul Hesson |
| Quorum | Jacob Ross | Chris Vaughn | Nathan Johnston | Gary Lewis |
| Up All Night | John Ward | Cecil Brown | Joseph Hunter | Dan Rowland |
| Speakeasy | Matthew Cook | Keith Parker, Jr. | Kerry Conrad | Terry Keith |
| The Crew | Noah Campbell | Patrick Michel | Paul Gilman | Dave Kindinger |
| Mojo | Richard Bresenhan | Jonathan Zimmerman | Kenneth Delaney | Thomas Bronson |
| The Tune Squad | Jonathan Lang | Tyler Dohar | Eric Schmidt | Dean Moore II |
| Roses in Blue | Stephen Kersey | Kevin Clark | Aaron Ross | Abraham Ross |
---
The excitement kicks off Saturday with the Chorus Competition, featuring 10 groups from across the district:
The chorus meets on Thursday nights at the MCA Building in Huntington, West Virginia, and is directed by Steve Patrick. Membership is always open and the group enjoys community performances, including Singing Valentines, outside of annual contests.
Directed by Scott Giles, the chorus meets on Tuesday nights at Holy Trinity Lutheran Church in downtown Akron. The group will put on its 2018 Spring Show next week (April 28-29) with the fabulously fun theme of "The British Invasion Meets Barbershop."
Of the one "enlighted" Kentucky chapters in Johnny Appleseed, this "small, determined band of men" is led by Carl Taylor. Founded in 1989, The Singing Kernels meet on Monday nights at The SkyTower and they love to entertain.
One of the earliest chapters in Johnny Appleseed, the Canton chapter started in 1945. Frederick Locker now leads the group that selected its current name in 1964 when its hometown became the new home of the National Football League Hall of Fame. The chorus will host its annual cabaret on May 12 in Uniontown.
Under the guidance of co-directors Ted Rose and Steve Waggoner, the Kordsmen come together on Monday evenings at Columbia Gas Transmission Auditorium and love offering high-quality, family-friendly entertainment to their community.
The Voices of Harmony gather at Bowling Green Alliance Church on Tuesday evenings and are led by CC Snyder and Will Baughman. One of the newer chapters in BHS, the group was officially chartered in 2006. Committed to a high standard of excellence, the auditioned group enjoys sharing the gift of vocal music in competition and community.
Directed by Jim Shisler, the Northwesternaires rehearse on Monday nights at Zion Lutheran Church in Defiance. Men from 25 different communities in Ohio have been coming together in song since 1945. Consistently a top 10 finisher in Johnny Appleseed, the Northwesternaires are committed to participating in competition, presenting annual shows, and sharing music with the community.
Chartered in 2003, the group has appeared in five consecutive International Contests. Under the direction of Gary Lewis, this chorus is currently ranked 14th in the world. The Men are hosting a guest night on Thursday, May 17, at Independence United Methodist Church.
Director Jeff Legters leads this Greater Cincinnati chorus with a mission of promoting vocal music education for youth. SGC will follow up its performance at the Spring Convention with their "Spring Has Sprung" show on April 28.
From Singing Valentines to anthem performances for the Columbus Clippers, The Singing Buckeyes love to perform, educate, and compete. Chad Wulf directs this 60-man chorus which will host its spring show on May 19. Join the Singing Buckeyes on Tuesday nights at Advent Lutheran Church in Upper Arlington.
---
Two mixed quartets will also take the stage, in a separate contest from the preliminary quartet contests. All mixed quartets must include at least one woman and one man and will be scored according to standard BHS contest rules.
| | | | | |
| --- | --- | --- | --- | --- |
| QUARTET | Tenor | Lead | Baritone | Bass |
| The Headliners | Grace Schweizer | Patrick Michel | Monica Parsons | Evan Boegehold |
| 4 Better 4 Worse | Maggie Parsons | Shelley Wysong | Doug Smeltz | John Dudrow |
Live coverage starts on FloVoice at 11 AM EDT on Saturday, April 21.