Feedback Tops An Entertaining Field At NY Sweeps
Feedback Tops An Entertaining Field At NY Sweeps
While the city was celebrating St. Patrick's Day with parades, six groups competed in the New York Harmony Sweepstakes at Columbia University.
Mar 20, 2018
by Amanda Cornaglia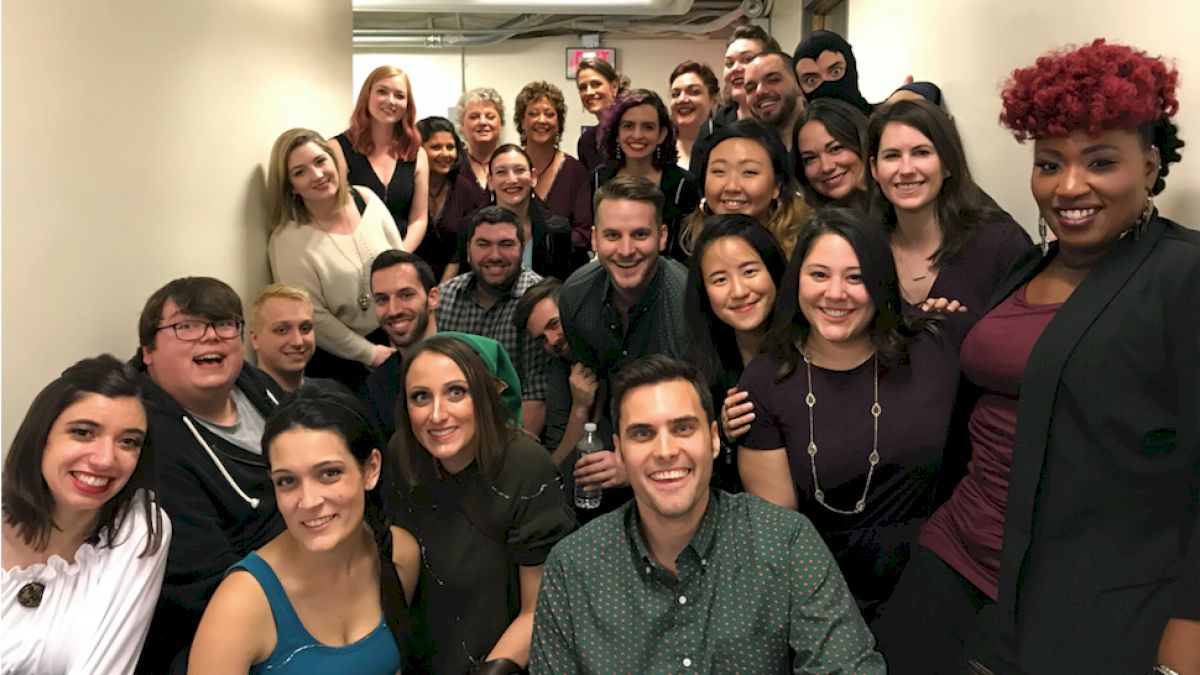 By Marc Silverberg
---
While New York City was celebrating St. Patrick's Day with parades, Columbia University's Miller Theatre was hosting a celebration of its own Saturday night as six groups competed in the New York Harmony Sweepstakes.
The show began with the host group and last year's winner, CONNECT, which briefly prepared the audience for an outstanding night of a cappella. Flawlessly hosted by Diana Preisler-Gasper, the competition was a nonstop a cappella showcase that provided the audience with six completely different interpretations of a cappella music.
Here are some of the highlights:
Feedback became the champions after its set managed to do with only three singers what most a cappella groups couldn't do with 16 singers: entertain the audience with three original arrangements and achieve a perfect blend. Sam Nulton also won the award for Best Arrangement with his beautiful ballad "November Rain."
Concrete closed the night with a well-rehearsed, powerful set that earned it two awards for best soloist (Jason Unger) and best vocal percussionist (Philippe Marquis).
Taking third place was the Sweet Adelines group Saffron, which won the audience over with its good old-fashioned Barbershop shtick and well-blended sound.
Repeat Offenders made the audience laugh with their rendition of the theme from "Ghostbusters" and made them cry with their rendition of "Beauty and the Beast."
Female pop group Mezzo managed to turn some heads and gain some new fans with its unique and sassy sound.
Long Island group Satellite Lane took second place with its highly original set: "A cappella The Video Game." This set had everything from props to costumes to even special effects! For the group's efforts, Satellite Lane was voted "Audience Favorite" and won two awards for best staging (Christine Benedetti) and original song (A cappella The Video Game).
While the judges were deliberating, Sam Nulton, champion whistler, performed a duet with Steve "The Whistler" Herbst, which was immediately followed by a dramatic and powerful set from CONNECT, which showed the audience exactly why it was last year's winner.
This night was another outstanding showcase for the New York a cappella scene.