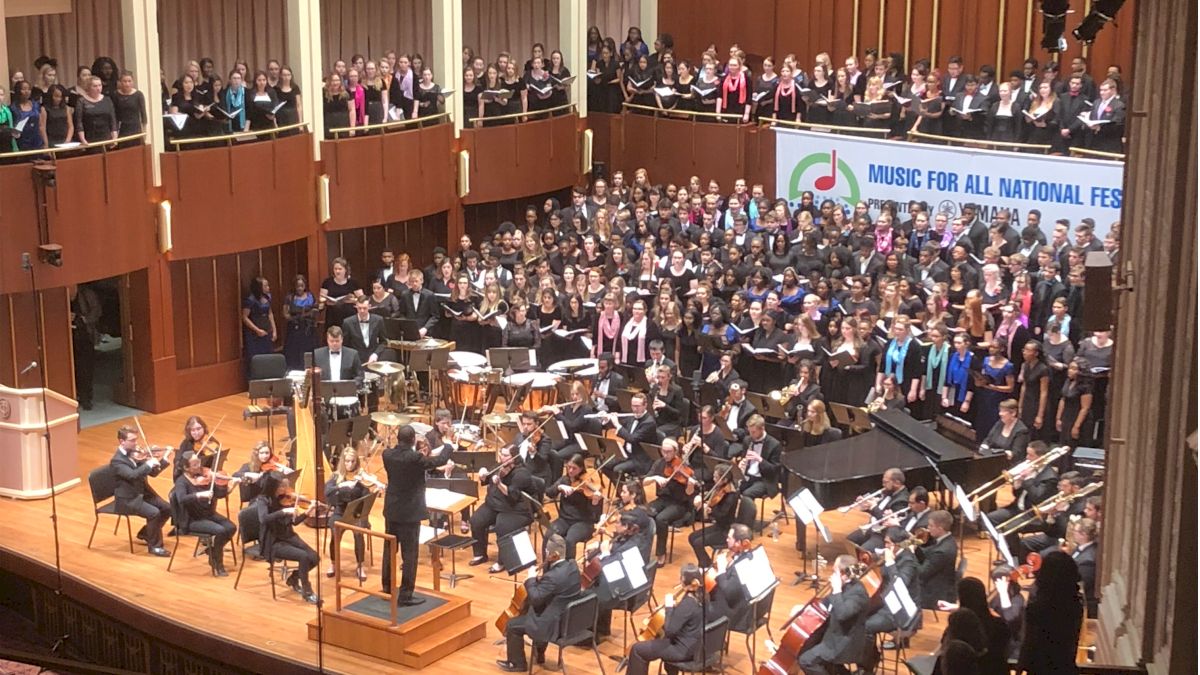 After a long weekend of over 70 performances, the Music for All National Festival has come to a close. Each performing group in Indianapolis was able to have a stellar opportunity to showcase its skills on a national level among its peers.
Students and their educators were also able to receive feedback on their performances from some of the best clinicians in their discipline. Each ensemble was selected via blind audition tape by clinicians as one of the best in its discipline for participation in this festival.
Unlike some of Music for All's other events, the National Festival is non-competitive. The non-competitive nature of the event allows educators to make bolder choices with the works they select to perform and to challenge their students in a way that the competitive arena may stifle. Students are also encouraged to attend the performances of their peers and to learn and encourage their fellow students.
Over the course of the weekend we saw performances as parts of the following areas of the Music for All National Festival: National Concert Band Festival, Middle School National Festival, Sandy Feldstein National Festival, Orchestra America Festival, Chamber Music Festival, and the National Choir Festival, which was added for the first time this season.
Outside of their performances, students also had the opportunity to attend clinics in their respective disciplines with their clinicians to receive more hands-on and direct education on how to handle their own instruments and performances.
Additionally, exceptional students were recognized at an awards gala prior to a social, allowing students to congratulate each other on a job well done.
Congratulations to all performing ensembles and musicians on an excellent weekend!