2018 BHS Midwinter Convention
Top 5 Seniors Quartets Going Into 2018 BHS Midwinter
Top 5 Seniors Quartets Going Into 2018 BHS Midwinter
The BHS (Barbershop Harmony Society) Midwinter Convention has one of the most anticipated events of the year: the Seniors Quartet Contest.
Jan 4, 2018
by Evan Feist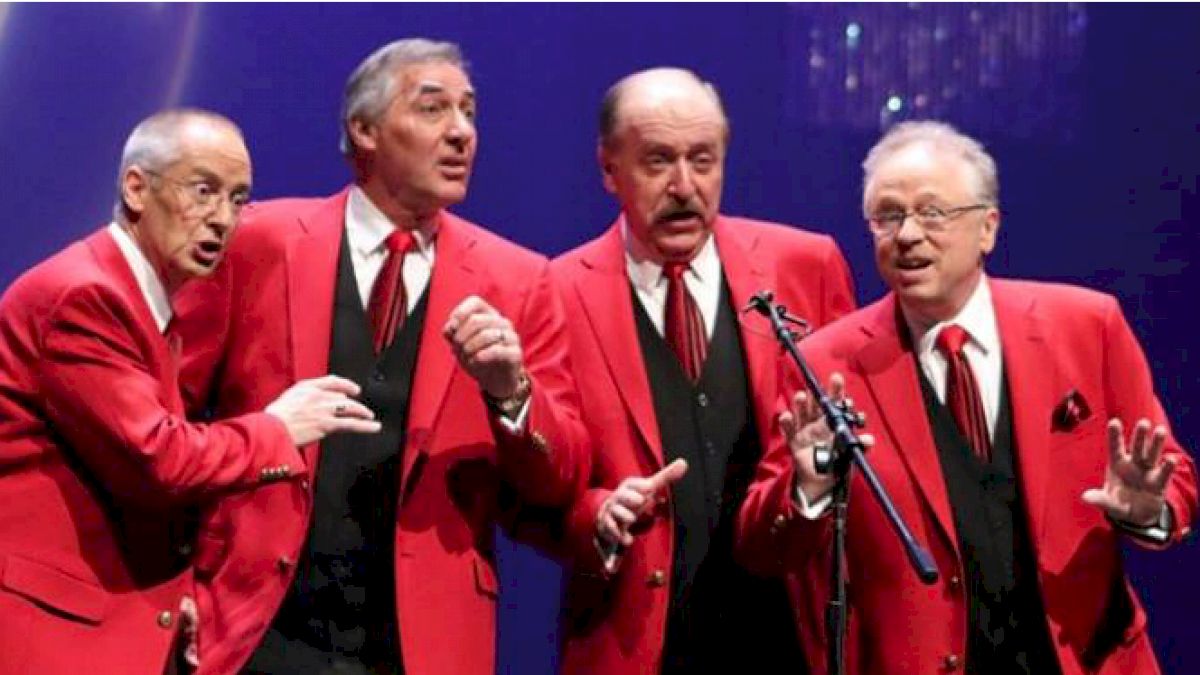 The Barbershop Harmony Society (BHS) Midwinter Convention is fast approaching and with it comes one of the most anticipated events of the year: the BHS Seniors Quartet Contest.
The 2018 competition takes place in Costa Mesa, CA, on Jan. 20 — the third and final day on the convention — and will feature some of the best seniors quartets from all over the country vying for the title of Seniors Quartet champions.
Party of Five was awarded that title in San Antonio earlier this year, after giving thrilling performances of barbershop classics "Any Time" and "What'll I Do." Dane Marble (tenor), Brad Brooks (lead), Ross Trube (baritone), and Jeff Winik (bass) formed the quartet in October 2015 and hail from the Mid-Atlantic District.
2018's Midwinter is sure to be one of the most exciting Seniors Contests to date!
Here are the top five Seniors Quartets of 2018
5. Renaissance
Renaissance qualified at No. 5 with a preliminary score of 73.1 percent. Comprising one of the newest quartets in the competition, John Fynmore (tenor), Fraser Brown (lead), Gary Steinkamp (baritone), and Rick Wells (bass) formed the group less than a year ago.
However, the four of them have over 100 years of barbershop experience. They were named the 2017 Far Western District Senior Quartet champs and are more than prepared to represent their district in their international debut as a quartet.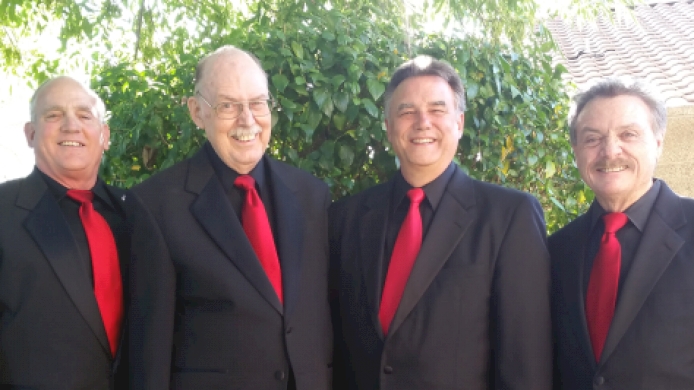 4. The Velvet Frogs
The Velvet Frogs are also from the Far Western District and qualified with a preliminary score of 73.7 percent. Craig Ewing (tenor), David Livingston (lead), CJ Sams (baritone), and Bill Wilson (bass) are well known for their vaudeville style of barbershop.
They definitely know how to entertain their audience with fun choreography and fun songs, and if you look closely at their hats, you may even find a surprise! The group finished ninth overall in 2017 — check out Livingston's almost 30-second post!
3. Time Bandits
The 2017 fourth-place bronze medalists are coming in third in 2018 with a preliminary score of 74 percent. Time Bandits ring some of the purest chords you'll ever hear. The songs they bring to the contest stage are often some of the hidden gems that barbershop has to offer.
Placing seventh overall in San Antonio in 2017, Robert Moorehead (tenor), Marco Crager (lead), Thomas Rouse (baritone), and Jay Hawkins (bass) are from the Cardinal District.
2. Unfinished Business
Unfinished Business are ranked No. 2 and are the 2016 second-place Johnny Appleseed District medalists. Together they have over 120 years of barbershop experience. Unfinished Business specialize in singing country in the barbershop style.
Jeff Gehm provides a great country lead, while Bob Godot gives a solid country bass line. George Lepsch (baritone) and Dave McKinnon (tenor) really know how to feed into this to give the audience a performance it won't soon forget. The 2017 San Antonio contest was their international debut, and they finished with a fourth-place bronze medal.


1. St. Croix Crossing
Ranked in the No. 1 spot are none other than St. Croix Crossing. Hailing from the Land O' Lakes District, Randy Lieble (tenor), Dan Heike (lead), Steve Hardy (baritone), and Jared Hoke (bass) formed the quartet in 2010 after a Harmony Brigade.
All four members have extensive musical backgrounds, with over 100 years of barbershop experience between them. They are well known for entertaining audiences throughout several different types of music. St. Croix Crossing are particularly good at engaging with their audience and taking them along their musical journey.
From rocking uptunes, to heart-wrenching ballads, it's hard to take your eyes and ears off of them because of their ability to sell a song. This will be their seventh consecutive year in the contest, after taking home a third-place bronze medal in 2017.
Don't miss the Seniors Quartet Contest at the 2018 BHS Midwinter Convention.
Only on FloVoice
The Seniors Quartet Contest order of appearance is as follows:
By Mert Danna
1/18-20
Only on FloVoice
How to Watch
TV: Download the FloSports TV app on Roku, Apple TV 4 and Amazon Fire Tv.
Mobile: Download the FloSports iPhone app.
Web: Available only on FloVoice. A yearly FloPRO subscription provides access to ALL FloSports sites.