5 Groups To Watch At The 2017 Harmony, Inc. IC&C
5 Groups To Watch At The 2017 Harmony, Inc. IC&C
Here are 5 groups to watch at the 2017 Harmony, Inc. International Convention & Contests!
Oct 23, 2017
by Evan Feist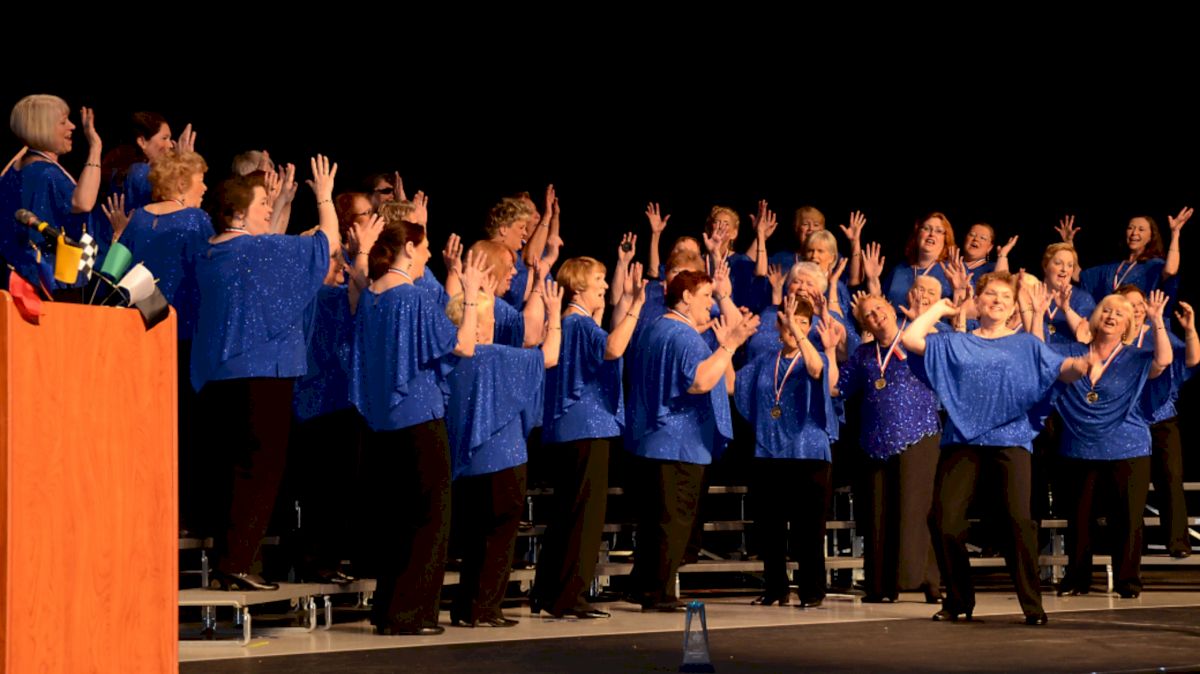 Harmony, Inc. is streaming its 2017 International Convention and Contests for the first time next week on FloVoice!
Altogether, there are over 50 groups competing over the course of our four days of coverage from Nov. 1-4 in Halifax, Canada.
Here are 5 groups to watch at the 2017 Harmony, Inc. IC&C
1. LowKey Quartet
Last year's silver medalist quartet hails from Albuquerque, NM. They've only been around a year or so and cleared the International Contest qualifying score of 804 by 111 points to win the Area 4 Quartet Finals in Bloomington, IL.
Will LowKey take the gold this year?
2. Northern Blend Chorus
Northern Blend's second piece at the 2017 AC&C, "Cheer Up, Charlie," garnered the highest scores across all three categories at the Area 3 Chorus Finals with a 166 in music, 158 for performance, and a 166 in singing (15 points higher than any other competitor).
Not surprisingly, NBC took home the Area 3 first-place trophy by a monstrous 81-point margin! After Northern Blend came in second place at the 2016 IC&C by 21 points, how will the group finish this year?
3. Charisma Quartet
Charisma came in fourth place at the 2016 IC&C in Providence, RI. This year, the highly ranked group took the Area 3 C&C by 20 points and also captured the Aspire Award.
4. Village Vocal Chords Chorus
With a set change and a costume change at the 2015 IC&C Chorus Finals in Verona, NY, (a first for Harmony, Inc.) Village Vocal Chords won their 20th Championship with a "Wizard of Oz" package that went from black and white to color. At this year's AC&C, VVC took home the Area 4 first-place trophy by a margin of 57 points.
Village Vocal Chords have only had three directors in over 50 years of being chartered with Harmony, Inc. They have been undefeated for over 30 years! Will the streak continue?
5. Minor Chords
Now for something completely different! At each IC&C, Harmony's youth members (25 and younger) assemble to create that year's Minor Chords under a new director to perform at the President's Reception after the Chorus Finals on Saturday afternoon.
Last year's director was Christina Tramack of outgoing Harmony Queens Taken 4 Granite. This year, Lexi Conway (of Northern Blend), a 21-year-old senior at Syracuse University, will be directing Minor Chords.
Don't Miss Harmony, Inc.'s First-Ever Live-Streamed International Convention & Contests! Only on FloVoice
SCHEDULE
Wednesday, Nov. 1
8 PM – 10 PM (ADT) Opening Ceremony
Thursday, Nov. 2
1 PM – 6 PM (ADT) Quartet Semifinals Contest
8 PM – 8:45 PM (ADT) Silver Division Contest
Friday, Nov. 3
10:15 AM – 4:30 PM (ADT) International Chorus Contest
7:15 PM – 10:30 PM (ADT) Parade of Champions
Saturday, Nov. 4
1 PM – 4 PM (ADT) Quartet Finals Contest
8:30 PM – 10:30 PM (ADT) Showcase of Champions & Closing Ceremony
How to Watch
ON TV: Available on Roku and Apple TV 4 -- download the FloSports app now.
STREAMING: Only on FloVoice with a PRO subscription. A yearly PRO subscription provides access to ALL FloSports sites. Join Now


Join The Conversation On Social
•Follow us on Twitter @FloVoice #HI2017Halifax
•Follow us on Instagram @FloVoice
•Follow us on Facebook: FloVoice